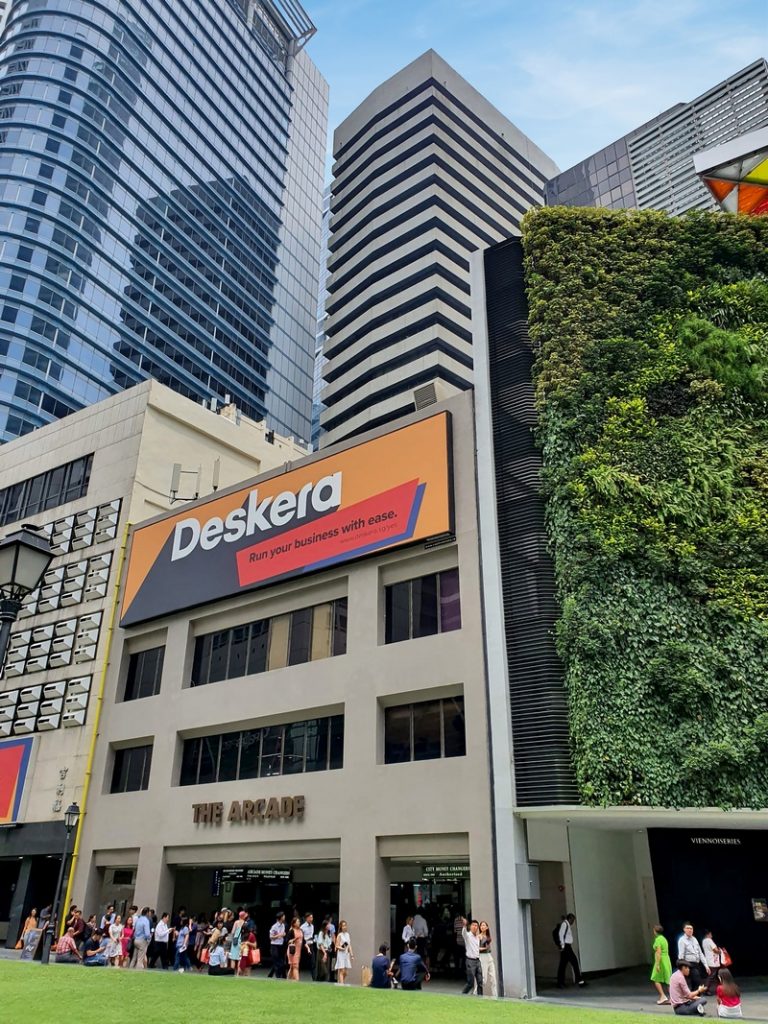 (12 June 2020, Singapore) Colliers International (NASDAQ and TSX: CIGI), a global leader in commercial real estate services, has today announced that The Arcade at 11 Collyer Quay in District 1 will be put up for collective sale via tender for SGD780 million on 3 June 2020.
(按此瀏覽中文版)
The reserve price of SGD780 million translates to an estimated land rate of SGD2,833 per square foot per plot ratio (psf ppr). The 20-storey office and retail property sits on a 2,035.4 square metre (approx. 21,909 square feet) site with a 999-year land tenure (effective from 20 April 1826).
Under the Draft Master Plan 2019, The Arcade site is zoned Commercial with a Gross Plot Ratio of 15. Subject to relevant approvals, the site could potentially be redeveloped into an integrated development, comprising a hotel, residential units, office and retail space.
Tang Wei Leng (邓慧玲), Managing Director at Colliers International, said, "This is a golden opportunity given Singapore's strong safe haven status and international investor attraction. The Arcade is a landmark site that has borne witness to the remarkable transformation of Singapore and its economy over the past 50 years. Developers will now get the rare chance to redevelop the site – creating a new focal point of interest – and reshape the Singapore city skyline."
With a focus on Singapore, Colliers Research projects that Singapore investment sales volumes will grow on average by 5% per annum in longer-term, over 2019-2024 despite a 24% forecasted drop year-on-year (YOY) in 2020 as Singapore's strong policy response to the coronavirus (COVID-19) pandemic is reinforcing its safe haven status.
"The longer-term fundamentals of the Singapore real estate market remain strong and intact, and we can expect the market to recover as the successful control measures are lifted and industries regain full momentum, The Arcade presents a strategic move for Chinese investors," said Ling Wei Kong (孔令薇), Director Colliers International.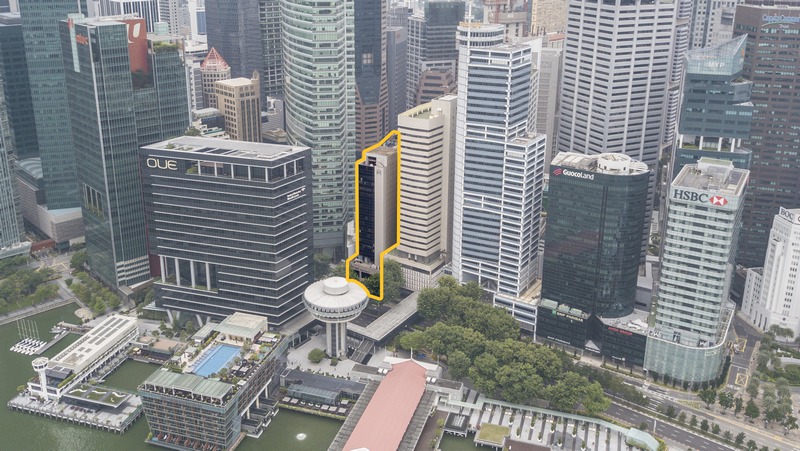 Given The Arcade's prime location in Singapore's city centre, proximity to wide-ranging amenities, and excellent transport connectivity, the site boasts great potential for the development of a mixed-use project. The developer could potentially redevelop the site to offer a 50-storey iconic, modern skyscraper, with panoramic views of the Marina Bay, and spectacular skyline of the new Downtown.
The site enjoys prominent dual frontage onto Raffles Green – a popular gathering place of executives and professionals in Raffles Place – as well as Collyer Quay, a main arterial road that connects to other parts of Singapore. It is also well-served by public transport with convenient access to the Marina Central Expressway, Pan Island Expressway and other major expressways. Additionally, the site has immediate access to the Raffles Place MRT interchange station, which connects the East-West and North-South Lines.
The Arcade is surrounded by many prominent buildings – including Ocean Financial Centre, Republic Plaza, One Raffles Place, OUE Bayfront and the upcoming CapitaSpring – which house renowned financial institutions and large corporations. A myriad of retail and dining options are also within easy reach in the Raffles Place area as well as the nearby Boat Quay leisure and entertainment hub.
Currently, The Arcade comprises 127 office and retail units. Depending on the size of their property, each owner could stand to receive between SGD700,000 and SGD29.9 million from the successful sale of the development. The collective sale tender for The Arcade will close at 3pm on 7 July 2020.