(22 June 2017, Hong Kong) The modern technology giants provide everything their employees need in the office so they never need to leave, but these facilities have previously been inaccessible to entrepreneurs, small businesses, artists and creators.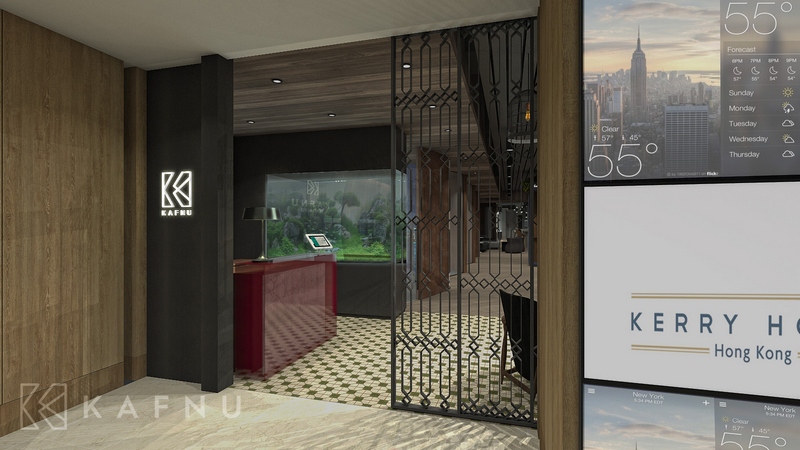 Next Story Group, a company reimagining urban spaces, today announces Kafnu. More than just co-working, Kafnu synthesizing the best aspects of co-living, hotel, retail and private club. It is a blended space designed for the new generation of creators, from entrepreneurs to remote workers to artists to global nomads. The first two Kafnu urban community hubs will open in Hong Kong and Taipei before the end of 2017.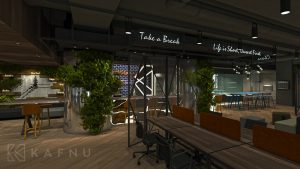 Kafnu is named after a village in India where people go to start Himalayan hikes; a basecamp so to speak. Just as travellers go to Kafnu to begin their real journeys, Kafnu wants its spaces to be the basecamp for entrepreneurs, creators, and artists on their metaphorical journeys.
Each Kafnu's facilities include swanky meeting rooms, urban fitness centres, cozy but comfortable sleep pods, spa-like shower facilities, and even a craft whisky bar that's hidden inside each Kafnu location. Members pay for what they need, as they need it. For example, if a member needs to nap for a few hours after a late-night work session before heading to the airport, they can book a sleep pod for just the time they need, rather than an entire overnight stay.
For pioneering entrepreneurs, start-up businesses and like-minded individuals, location is critical to success. Morris Sim, Chief Marketing Officer of Next Story Group said, "With their diverse technology, media, and creative communities, Hong Kong and Taipei were the ideal cities for the first Kafnu shared spaces. We welcome the creators, entrepreneurs, artists from these cities into Kafnu to achieve their dreams."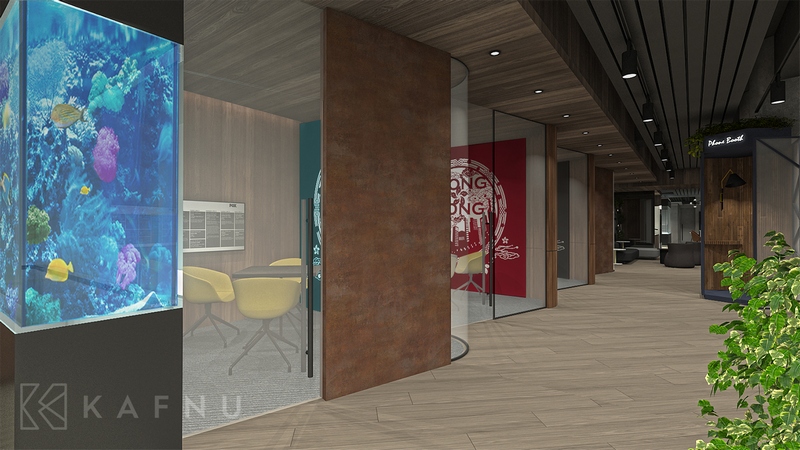 Therefore, Kafnu Hong Kong and Kafnu Taipei are ideally positioned within their respective cities. In Hong Kong, Kafnu Spoke will open within the luxury Kerry Hotel in the Hung Hom area of Kowloon, being the first co-working space within a hotel. Its excellent location can be travelled easily from anywhere via any public transport. Sitting beside the scenic views of Hung Hom Bay Harbour, it offers a breath taking view of Victoria Harbour and Hong Kong Island. In addition, there is a green garden connected to the space that is open to public, providing a comforting and calming natural scenery to all. Aside from soaking in the sun and taking a breather outside, members can also switch environments by taking a walk in the garden.
"Kerry Hotel Hong Kong is delighted to partner with Next Story Group to bring Kafnu's shared space concept to life. It perfectly complements our hotel's lifestyle and meeting facilities and will benefit both our hotel guests and the local community," commented Nicholas Smith, General Manager of Kerry Hotel, Hong Kong.
While in Taipei, the first Kafnu Hub has its own 12-story building in the vibrant Songshan neighbourhood, just three minutes' drive from the city airport, and located amidst business, shopping, and nightlife. Those who travel frequently between Hong Kong and Taipei will have access to both locations, providing a flexible address, office, crash pad, shower, gym, and storage facility in both cities. Both Kafnu locations will be opened by the end of 2017.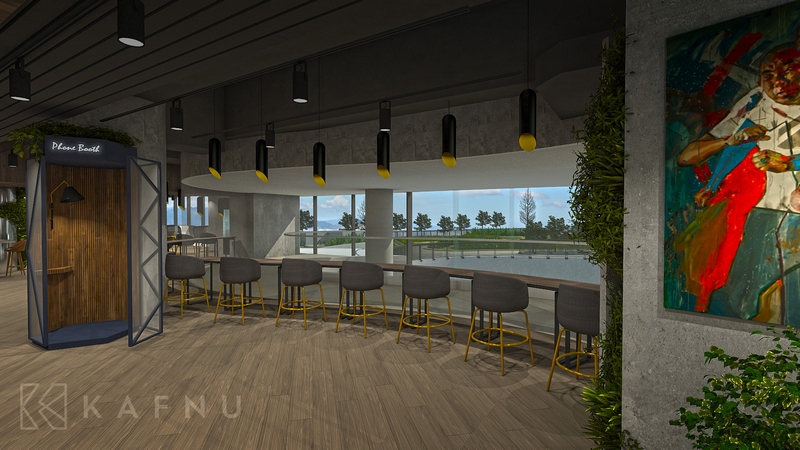 To launch its first two locations, Kafnu now invites talented entrepreneurs, hoteliers, chefs, bartenders, fitness gurus, and anyone with a particular talent to audition to run and operate its Hong Kong and Taipei spaces. Application deadline for first round audition is on 30th July, 2017. With multiple positions for design, strategy, management, cooking and more, Kafnu is calling on local talent in Hong Kong and Taiwan to define its spaces, offering total cash subsidies of up to $250,000 USD to those selected. For more details and to submit an audition, visit www.kafnu.com.