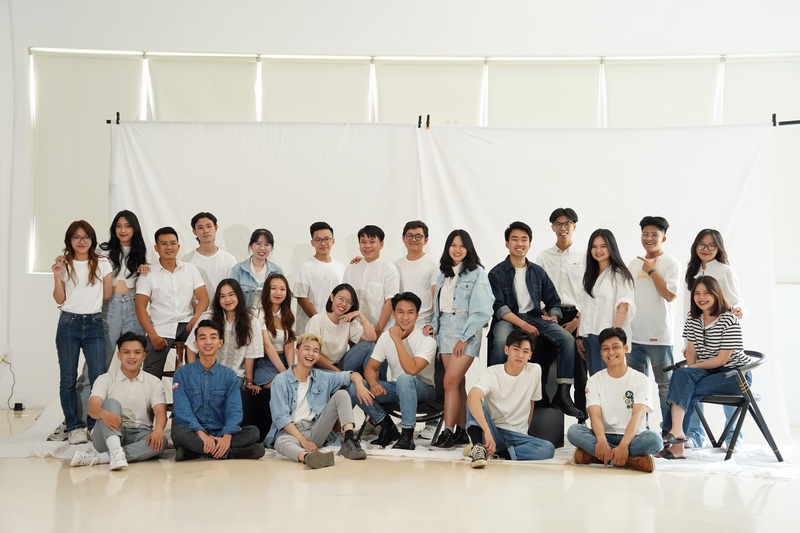 The Handicraft and Wood Industry Association of HCMC (HAWA) and the American Hardwood Export Council (AHEC) recently announced the finalists and winners of the 19th iteration of the Hoa Mai Furniture Design Competition.
Through this competition, HAWA and AHEC seek to inspire young Vietnamese designers to unleash their creative design talent using American hardwood species.
Mr. John Chan, Regional Director Greater China and Southeast Asia of AHEC said, "As with past iterations of the Hoa Mai Competition, we saw a plethora of excellent designs this year. We are delighted that these talented young designers had the chance to learn about and use sustainable American hardwood to produce beautiful and practical pieces."
All design entries were created from American red oak, the most abundant species in the American hardwood forest and which is particularly suited to fine furniture making given its beauty, strength and workability. There were 268 entries this year and judging panel narrowed this down to a shortlist of 22 from which 8 eventual winners were chosen.
The highlights and the quality of submissions can be seen below:
Eastern Sofa
Vu Dinh Nghiem
First prize winner
Designer Vu Dinh Nghiem took home the first prize with his Eastern Sofa. His design was inspired by traditional Asian pagodas. The lounge chair combines three structures – a wooden frame, leather sling, and a foam cushion – to bring maximum comfort to the user, while maintaining a beauty in its simplicity.
Having used American red oak before in his work as a furniture designer, he is familiar with the benefits, "American red oak is good quality and has clear and traceable origins, making it perfect choice for high quality products."
IG: @vudinhnghiem
FB: facebook.com/profile.php?id=100037569303879
Mantis Chair
Tran Thanh Huyen
Second prize winner
Tran Thanh Hyuen took inspiration from her childhood memories of playing in the fields amongst mantises. She set out to build a mantis-shaped rocking chair suitable for young children. She chose colours that are reminiscent of the grass she remembers. The seat cushion was knitted using traditional Vietnamese techniques. Through her design, she hopes to bring a sense of nostalgia whist connecting traditional Vietnamese culture and values.
She said of her work, "American red oak is not only pliable, it is a beautifully-grained wood. It really elevates my product design."
IG: @huynntr
Sevania
Vu Phan Hoai Nhi
Third prize winner
Vu Phan Hoai Nhi innovatively named her design Sevania – an amalgamation of 'sedge', 'nature' and 'Vietnam'. Sedge is a traditional Vietnamese material, used in various household items, including the popular sedge mat, which is used for sleeping, eating, festivals, rituals and even Vietnamese opera.
While the design is primarily made of American red oak, sedge is used for the sliding doors, bringing a Vietnamese touch to the piece. She said, "American red oak wood has advantages in terms of durability, strength, and stability. In addition, in terms of aesthetics, red oak grain is even and beautiful. Furniture created from red oak brings a warm and luxurious feeling to any space, making red oak suitable for use any luxury furniture products."
IG: @hoainhii23
20.22 Lights
Truong Kha Tu
Honorable prize winner (environmental)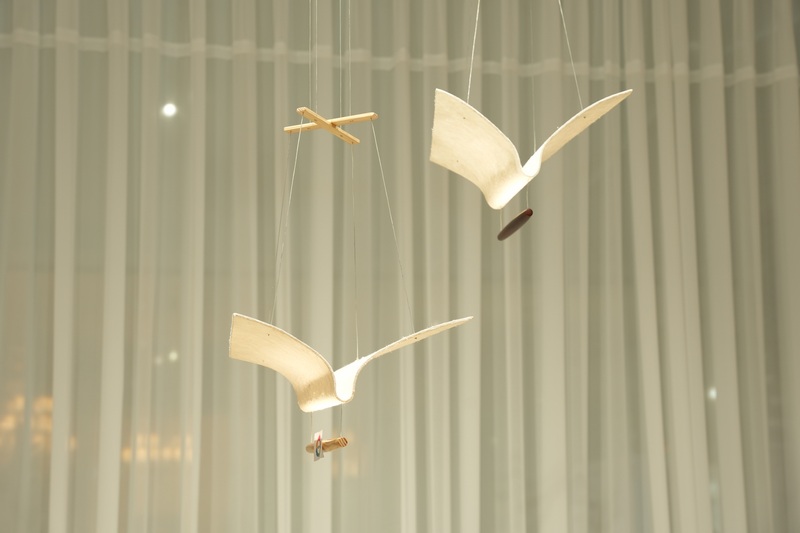 Truong Kha Tu was inspired by the image of a bird taking flight into the sky and translated the image into her design of ceiling lighting. The light source is at the base of the design, which not only lights up the wing, but helps to illuminate and accentuate the beautiful grain of American red oak.
IG: @tukha.truong
Nang Bench
Nguyen Thanh Nam
Honorable prize winner (functionality)
Nguyen Thanh Nam's design is called Nang Bench, which means sunshine bench in Vietnamese. He chose red for the colour of sunrise, which symbolises health and happiness in traditional feng shui. The bench's structure took inspiration from the "Huc Bridge" in Hanoi, Vietnam. He also carved sun-shaped patterns in the legs of the design to further emphasise his theme.
He flelt that American red oak was ideal for the design. Not only is it strong and stable, it stains especially well, allowing him to achieve the depth of colour he desired yet still expose the beauty of the timber.
FB: Nam Nguyen
Ngai Chair
Luu Xuan Quynh
Honorable prize winner (marketability)
Luu Xuan Quynh's Ngai chair, which means 'King's chair' was inspired by a Ming dynasty throne. She used a Rubio Monocoat oil finish on the American red oak structure, with decorative copper eyelets. Her favourite part of the chair are the bent legs linked by metal at the back of the chair. American red oak is pliable and this allowed her to push the boundaries of design while still maintaining the structural strength to be practical.
She said, "American red oak is a very good material to make this design. I have to rely heavily on the technique of the craftsman to achieve the curves but it has been successful. The wood grain is exposed in my design, which contributes to its beauty".
FB: facebook.com/profile.php?id=100049974663692
Horse Curve
Ngo Minh Luat
Honorable prize winner (technique)
Ngo Minh Luat's horse curve chair was, as the name suggests, inspired by horses and their four legs. The design features on soft curves, which were enabled by American red oak's workability. The armrests are linked to the front legs of the chair creating a fluidity to the design. The legs are finished with metal at the end, which resemble horse hooves.
IG: @minhluat_631
FB: Minh Luật
S.E.N Chair
Phan Van Tin
Honorable prize winner (aesthetic & uniqueness)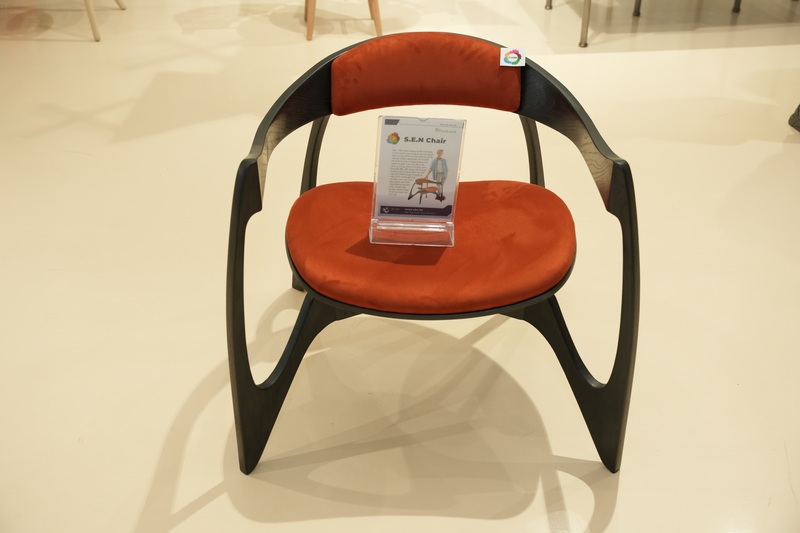 The lotus flower, or sen, is the Vietnamese national flower. It served as inspiration for Phan Van Tin's chair as he sought to create a design with a Vietnamese identity. The chair's primary structure is reminiscent of the lotus flower's curves, and the legs represent the petals radiating in different directions
He said, "Thanks to American red oak's beautiful wood grain, combined with hard wax oil, the product finishing turned out to be particularly stunning as I managed to achieve a shiny grain effect."