International Architecture, Design and Urban Planning firm's October anniversary marks three and a half decades of relentless commitment to its pioneering design philosophy and creation of Jerde Places.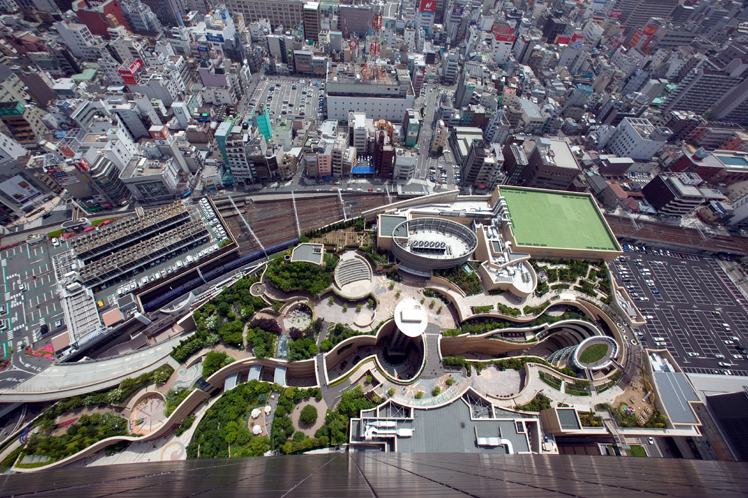 "Jerde PlaceMaking is the art of designing places where people love to go…and return to time and again," states Jerde Design Director John Simones.  "Jerde Places attract millions of people every day and makes them the 'go-to' destination in a city.  The reason Jerde Places are so popular is that they are designed as experiential environments focused on the spaces and communal activities between the buildings.  It is the experience, the memories people have for a particular place that is transcendent and magical."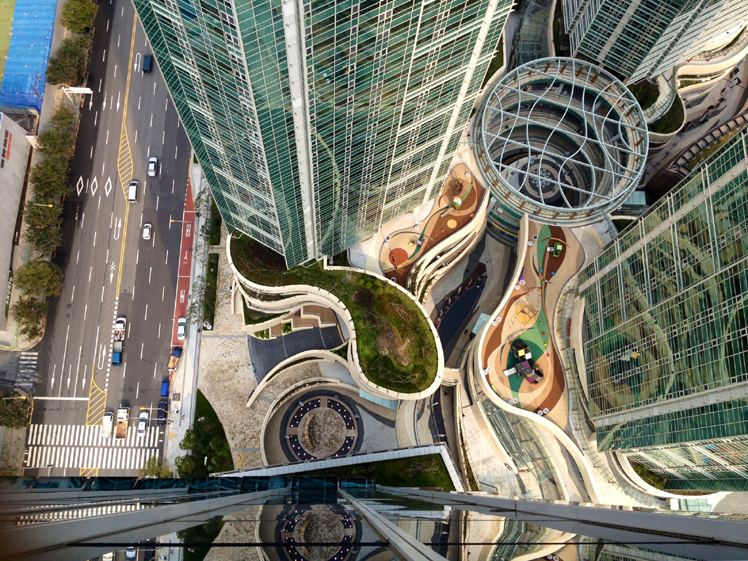 "The magic of a Jerde Place starts by being authentic about a specific location, a city neighbourhood, an historic district, or a waterfront. This magic requires compelling solutions.  Hong Kong isn't Holland, isn't Houston."  
Since the firm's founding in 1977, Jerde has worked on innovative design concepts for thousands of projects in 250 cities around the world, with over 110 built. The success of these places are not by accident, but achieved through the firm's innovation of Experience by Design. 
The firm's inherent goal on every project is to reinvent the urban experience, to create centres for community – an objective more important than ever in today's fast changing world.  Each new opportunity sets out to create social activity and rich environments that will enhance people's everyday lives.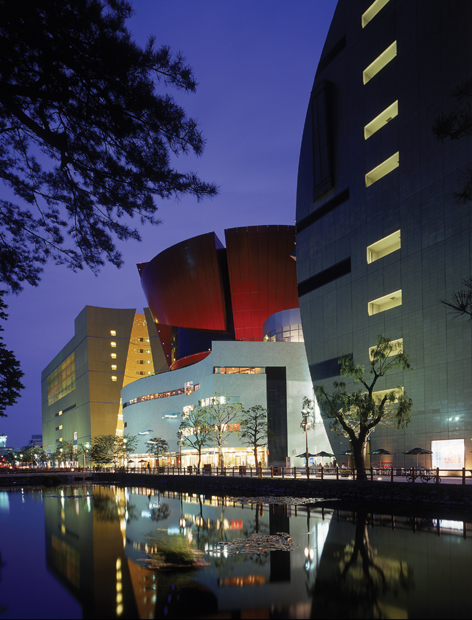 Experience by Design  
Jerde Places reinvent the authentic urban experience that has often been lost by modern planning and globalization.  The world's great cities evolved naturally over centuries, their town squares, streets and public marketplaces serving as commercial and social centres.  The organizations and forms of early cities organically grew out of natural pedestrian paths people used to move into and through them, and these patterns informed the cities' distinct characters and mix of uses.  Jerde Places recreate the communal pedestrian experiences upon which global urbanity was built.  Each project is designed to recreate the urban experience and transform its environment into community.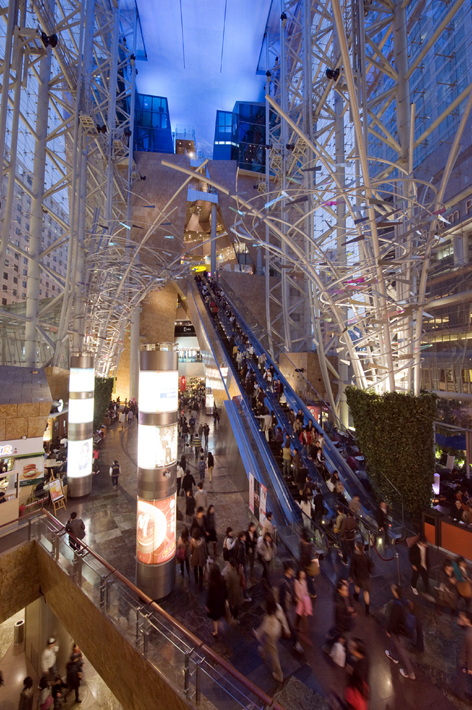 Jerde's design approach focuses on the element that people identify with most when in a place – the experience. Creating experience and attraction is a designable event and is at the heart of any Jerde project. As an example, the 1984 Los Angeles Olympics was one of the most memorable and major events in the city's history.
Jerde served as the master designer of the 'look and feel' of the games by creating a kit of design parts that carried through every element – from major public facilities to sports equipment, signs to event programs, even judges' blazers. The project was the inception of Jerde's co-creative approach to design. 
The firm's design expertise has expanded to include major urban mixed-use districts; retail and entertainment; hotels, casinos and resorts; residential complexes; office and commercial facilities; transit-oriented hubs; waterfronts; town centres; community plans; and visionary master plans.  The firm partners with clients to conceptualize big ideas for each venue that will become a powerful economic and social engine. 
"Jerde as a firm has 35 years of experience in innovating and reinventing the public realm around the world," states Simones.  "Our knowledge, network, and understanding of how people use commercial spaces offer unmatched results and success."  
While the firm has accomplished major renowned projects since its creation, it is now about the future, not the past. Experience by design, within Jerde's creative realm, is an evolving phenomenon. The firm's principals and design leaders are actively exploring the next iterations and look to continued collaboration with the most innovative clients around the globe as the key to success. 
Asian Expansion 
Jerde has been an international firm since early on with its first large-scale mixed-use project, Canal City Hakata in Fukuoka, Japan. The vision and desire by developers in Asia, often driven by limited land, to create integrated multi-use projects has always appealed to the Jerde philosophy and offered an opportunity to design truly liveable urban 'world's within cities.' The huge success of Canal City as a new model of mixed-use development resulted in increased demand for Jerde's design approach.  The firm opened its first branch office in Hong Kong over 15 years ago, led by Phil Kim, Managing Director Asia. 
To this day, many of Jerde's most well-known and landmark projects are located in Asia. 
When expanding into Asia, Jerde encountered some obvious differences between undertaking projects in the US and in Asia. First was the designing and developing of mixed-use projects, which even in 2012 are still often uncommon in the US.
Then there is vertical design and programming related to commercial space and how to cope with highly dense urban environments; typically in the US, commercial centres do not exceed two to three levels. And then there is the necessity of integrating local customs and cultures into a design – every single city in Asia is very different from one another; all of this combined, therefore, requires a careful understanding of programming, movement, context and unique forms of local inspiration to translate into place. 
"There are substantial major differences in each Asian country," says Simones. "In most instances it's even more specific where each city within a country has major differences like in China. When designing places, the notable nuances relate to culture, traditions and customs, behaviour, community, leisure and other similar attributes. However, globally and not just in Asia, there is a universal desire by people to be social within settings that deliver a real experience. If you can deliver on the universal expectations, combined with elements of local inspiration, a place will deliver a timeless celebration quality." 
"In China, one of the world's most active markets, visionary developers are seeking international expertise and value that Jerde can bring to a project. They understand that a dynamic, out-of-the-box design is required to elevate their project amongst the multitude of developments going on. This is particularly relevant to projects with a significant retail component, where there is so much competition in this sector." 
A billion visitors annually 
Jerde Places are visited by more than 1 billion people each year, providing lasting social, cultural and economic results in the cities they are located.   
Since its original commission, Jerde has helped create major urban mixed-use centres of live, work, play and stay environments, including Roppongi Hills (Tokyo, 2003); Namba Parks (Osaka, 2003, 2007); Langham Place (Hong Kong, 2005); Kanyon (Istanbul, 2006); Zlote Tarasy (Warsaw, 2007); Dubai Festival Waterfront Centre (Dubai, 2007); Santa Monica Place (Santa Monica, 2010); and D-Cube City (Seoul, 2011).
 Jerde currently has several major works under construction that will provide for a continued timeline of the firm's global reputation of creating distinct places of experience. These include: Lerthai Centre in Shijiazhuang, China (2012/2013); Northstar Xin He Delta in Changsha, China (2014 – MIPIM Asia awards finalist); Eunpyeong New Town in South Korea (2014/2015); Mandarin Centre in Sochi, Russia (2013); Kuntsevo Mixed-use Centre in Moscow, Russia (2014); and The Vermont in Los Angeles, USA (2014). 
"We are purveyors of place…and have the keen ability to design projects based on the public's expectations and desire for experiences, combined with market and feasibility realities," states Simones. "The Jerde design team is particularly proud of how many people visit, enjoy, and experience Jerde Places – a significant impact and true measure of success throughout the world." 
For more information, please visit: www.jerde.com  or www.jerde.cn