The 14th International Architecture Exhibition – la Biennale di Venezia (Venice Biennale) opened on 5 June, 2014 and will run for six months, twice as long as previous exhibitions.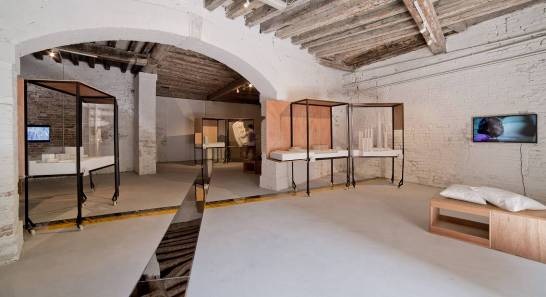 Hong Kong's exhibition at the Venice Biennale, entitled "Fundamentally Hong Kong? — DELTA FOUR 1984 – 2044", aims to explain how our changing relationship with the Pearl River Delta region (PRD) has influenced architecture on both sides of the border.
This year's Venice Biennale is one of the most highly anticipated in years, is being curated by Dutch architect Rem Koolhaas. Koolhass, considered an iconoclast, shuns the biennale's traditional focus on architecture's iconic stars and instead looks at architecture itself, addressing the profession's thorny relationship with modernity and the extent to which it actually serves humanity's needs. This is the focal point of Hong Kong's exhibition.
This exhibition will feature four new short films as well as eight architectural models, along with a series of symposium for the new paradigms of the cities. Four films have been paired with buildings that represent themes such as land reclamation, cross-border migration, community and space for the deceased. With Hong Kong's relationship to the mainland increasingly dominating headlines, the exhibition takes a more ground-level look at the city's cross-border realities.
Hong Kong's curatorial team has developed a first-ever cross-disciplinary collaboration between architecture and films for the exhibition. The theme is created upon the remarkable development of Hong Kong and the PRD region in last 30 years since the signing of Sino-British Joint Declaration in 1984. During the period, the Mainland China has undergone revolutionary economic reform, with different kinds of architectural infrastructure and social mobility developed rapidly. The curatorial team aims to promote imaginative discussion and re-thinking of the social and cultural facilities in Hong Kong and the PRD, and perhaps new possibilities, for the next 30 years
The four short films capture, through human eyes, stories and people who live and move among these emerging locales and systems which are closely connected to human life and arouse emotions of audience. "Architecture is very rational, but film is very emotional," said film director Ms. Heiward Mak Hei-yan. "We are trying to use that emotional angle to express what citizens feel about living in the places they do."
Connection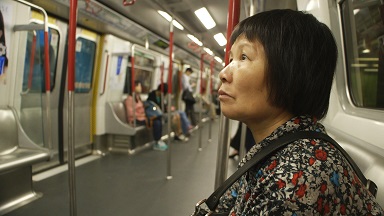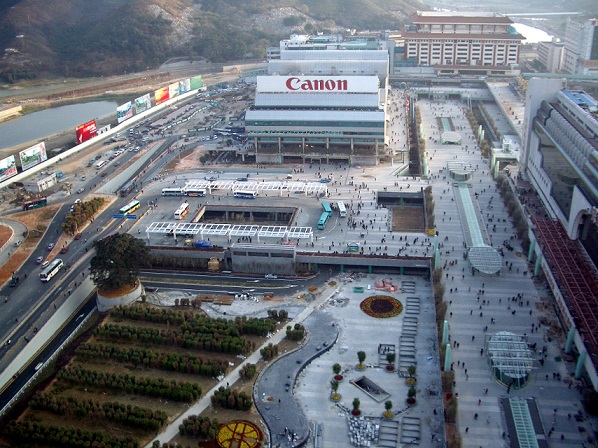 Connection, directed by Wong Siu-pong, is a documentary that traces the lives of three generations of women who have migrated to Hong Kong from the mainland. The curators say they paired Wong's film with models of Lo Wu and Kowloon Station because they represent the changing position of the border in Hong Kong, from the frontier to the city's very centre. With a cross-border bus terminal, the Airport Express, office towers, hotels and nearly 6,000 apartments, the Kowloon Station complex is neither here nor there – as much an outpost of global commerce as a neighbourhood in Hong Kong.
Wong decided to focus on the stories of three women from Guangdong; one each who moved to Hong Kong in the 1960s and the 1980s and a third, a Hong Kong-born architect who commutes to Guangzhou to work and to see her boyfriend.  "I'm always concerned about the relationship between people and place," says Wong. "I wanted to express a certain ambiguity about Hong Kong's place in the world. Nowadays, people can go anywhere, so Hong Kong might be just one stop among many," he says.
SAR2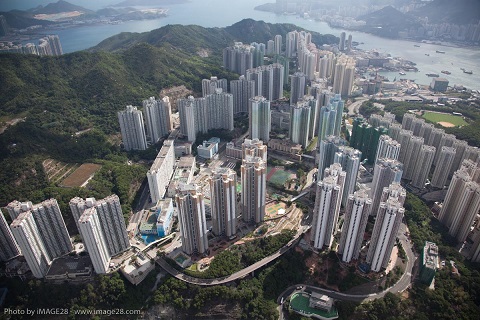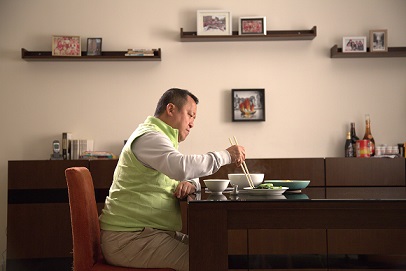 Shenzhen's Qianhai development zone is a massive new CBD area being built between the city and Hong Kong, which will, with the development of the north eastern New Territories, signal a practical end to any real border between Hong Kong and the mainland; a terrifying idea for some, inevitable for others. Qianhai is the location for SAR2, a short film directed by Heiward Mak Hei-yan.
In the movie a billboard in Qianhai reads, "Supported by Hong Kong, serving the mainland, facing the world," reflecting the district's goal of attracting 100,000 Hong Kong permanent residents to live and work there. The film's two central characters, one a Shenzhen oyster farmer who has lost her land for reclamation, the other a Hongkonger who has retired to Qianhai, live in a spacious apartment, surrounded by construction and cut off from their families, consider what they are looking for and if their love is based on shared loneliness or genuine attraction with the former Hong Kong resident not even sure if he misses his former city due to the fact he left it so long ago.
Rest Is Pending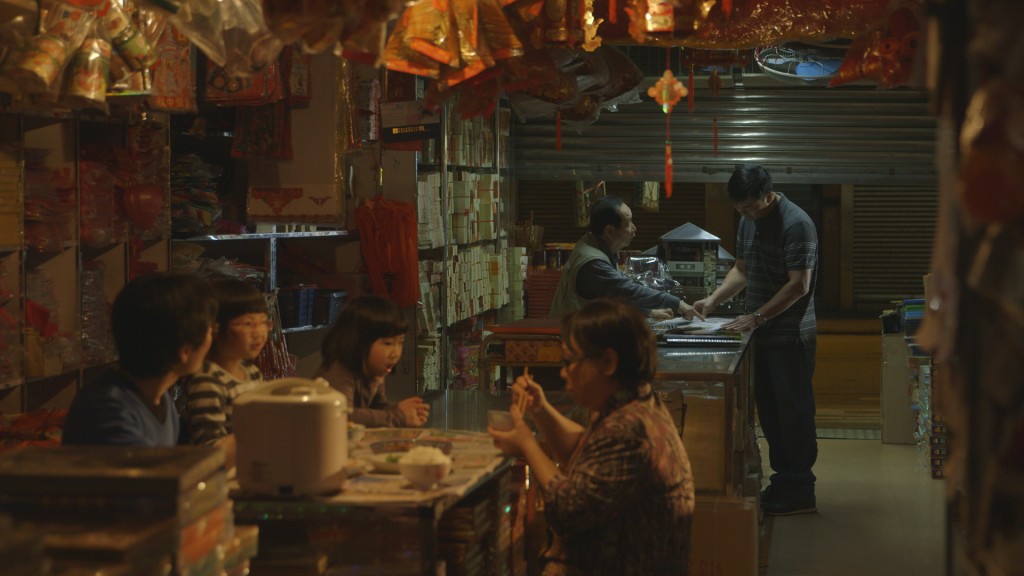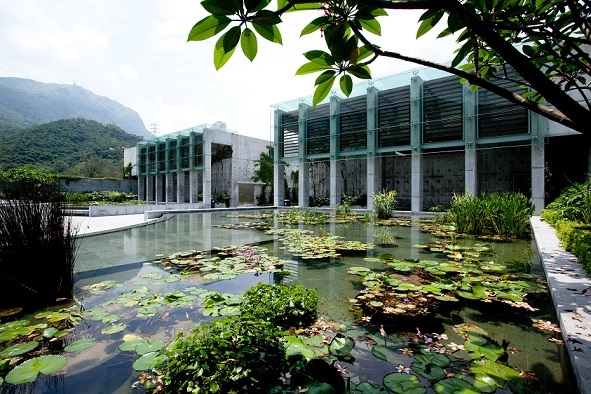 Dealing with Hong Kong's acute shortage of burial spaces, Rest is Pending, directed by Ng Ho-yin, is a fictional look at one man's struggle to find a resting spot for his deceased father. Faced with a years-long waiting list for a public cemetery space in Hong Kong, he travels to Macau and the mainland, where a network of luxurious, resort-like columbaria have emerged in response to the shortage in Hong Kong.
Over the Wall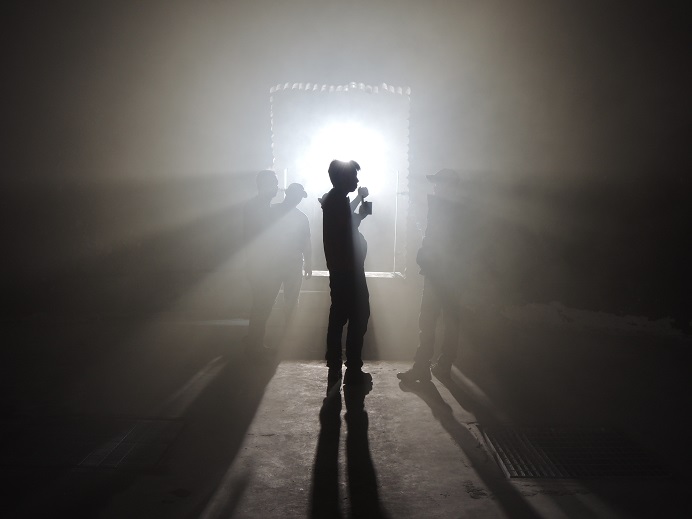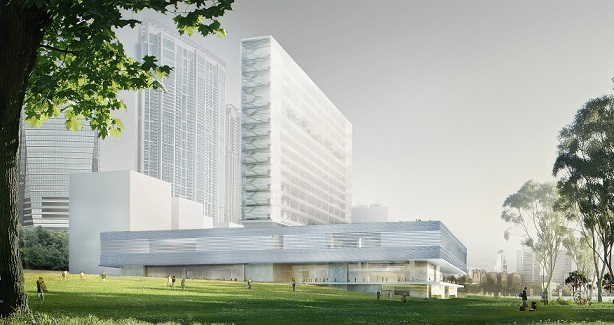 Dealing with the the cultural influence of the mainland, Over the Wall, directed by Ted Tsim Ho-tat, imagines a scenario in which a famous mainland theatre director travels to Hong Kong to stage a play in the West Kowloon Cultural District that explores the cultural, linguistic and economic differences between Hong Kong and the mainland. He hires a local architect to design a wall that would separate the virgin land of the cultural district from that of the old city beyond, but this becomes a point of contention. "The wall is about authority," says Tsim. "The director thinks that if you build a wall around West Kowloon it's easier to control, but the architect tries to break it down."
An Innovative Cross-disciplinary Collaboration Between Architecture and Films – Hong Kong's Opening
Forty countries have mounted exhibitions in this year's biennale, which runs from June 7 to 23 November. The Hong Kong Institute of Architectsand the Hong Kong Arts Development Council have joined hands to showcase the art of Hong Kong architecture at thie year's Venice Biennale. Fundamentally Hong Kong? —— DELTA FOUR 1984 – 2044 held its official opening on 5 June, spread over a two-day event, which attracted hundreds of prestigious guests, professionals and media from all over the world.
Thisexhibition features four new short films as well as eight architectural models, along with a series of symposium for the new paradigms of the cities and was designed to stimulate immediate human sentiments via short films.
Guests invited to officiate and attend the Opening Ceremony included: Ms. Ada Fung Yin Suen, JP, President of Hong Kong Institute of Architects; Dr. Wilfred Wong Ying Wai, SBS, JP, Chairman of Hong Kong Arts Development Council; Mr Li Ruiyu, China Ambassador to Italy, People's Republic of China; Ms. Linda Lai Wai Ming, JP, Special Representative for Hong Kong Economicand Trade Affairs to the European Union.
Also invited were Representatives of the exhibitors including, Herzog+de Meuron, TFP Farrells, Hong Kong Housing Authority, School of Architecture of Chinese University of Hong Kong, Nansha Original Design Enterprise (NODE), Urban Planning & Design Institute of Shenzhen, LWK & Partners (HK) Ltd., and Ove Arup & Partner HK.
Also present were film directorsMr.Tsim Ho-tat, Mr. Wong Siu-pong and Mr. Ng Ho-yin, as well as this year's curators;- Mr. Alvin Yip, Dr. Doreen Liu and Mr. Ivan Fu.
Ivan Lau stated, "Hong Kong has influenced the architecture … of the whole Pearl River Delta. Some have said 'This is a Hong Kong exhibition, so look at Hong. But Hong Kong has influenced the architecture, urban form and living arrangements of the whole Pearl River Delta." That influence now runs both ways," he says. "Hong Kong's energy comes from openness and mobility – we take the good things from a bunch of different cultures and make it our own. We are a sponge. But all of a sudden we don't absorb as much as before. We've established certain boundaries, and I don't think that's good for the city."
"That's where the conflict comes from," stated Curator Alvin Yip, who curated Hong Kong's first exhibition at the Venice Biennale, in 2006, defends the regional focus. "The last four exhibitions have been looking inwards for inspiration. "This time we've tried to put Hong Kong in a very different context. We've gone back to a much more historical belief that Hong Kong is the locus for a lot of different culture, trade and knowledge."
Fellow curator, Ivan Fu, said: "Hong Kong is now in the midst of chaos. But the development of Hong Kong and the Pearl River Delta will affect the lives of more than 100 million people. This is something we have never seen in history and geography. When we look back 30 years from now, in spite of all the chaos, we will realize that this is the golden age – a time of creativity. How Hong Kong architecture responds to the anxieties and the conflicts among us, and how it withstands this great tension. These questions should inspire a lot of latecomers. "