(2 February 2017, Hong Kong) Regal Hotels International Holdings Limited (and its subsidiaries hereinafter referred as the "Regal Hotels Group", Stock Code 78) is pleased to announce that the Regal Hotels Group was awarded the contract for the development of a new hotel project (hereinafter referred as "the Hotel Development") located at "SKYCITY", a major integrated development situated just a short stroll from Hong Kong International Airport. A large international class hotel is planned to be built on the site.
(中文简体版请按此)
The Hotel Development is located at Site A1a of Chap Lap Kok Lot No. 3 (the SKYCITY) with site area of approximately 6,650 square meters and permissible gross floor area up to 33,700 square meters.  A multi-storey international class hotel providing over 1,000 guest rooms and suites and complimented with state-of-the-art ancillary facilities will be built and is expected to be completed in 2020.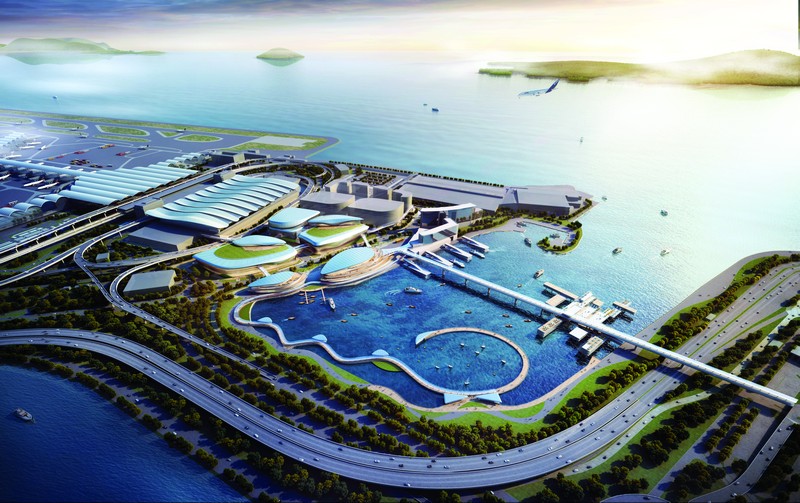 Upon completion of the several major infrastructures at Lantau Island, such as the Hong Kong-Zhuhai-Macao Bridge, Tuen Mun-Chek Lap Kok Link and the Three-Runway System, the contemporary airport city concept of the 25-hectare SKYCITY will definitely become a new entertainment and leisure spot for Hong Kong and worldwide travellers. As part of the SKYCITY, the Hotel Development will surely benefit from the great business potentials derived from its impeccable strategic location.
Ms. Poman Lo, Vice-Chairman and Managing Director of the Regal Hotels Group says, "Regal Hotels Group is the pioneer in the development and operation of world-class airport hotel business in Hong Kong, beginning from the first airport hotel at the former Kai Tak Airport in the 1980s to the present airport hotel, the Regal Airport Hotel at Hong Kong International Airport. With unparalleled expertise and valuable experience gained over the past three decades, Regal Hotels Group is globally renowned for serving world travellers' needs with state-of-the-art facilities and impeccable services. Such recognition is further reinstated by the continuous accolade attained by our Regal Airport Hotel over the past years as being "The Best Airport Hotel in the World" and "The Best Airport Hotel in Asia-Pacific". Delighted to be part of the magnificent SKYCITY mega project, we are not only adding a new flagship property to our portfolio but also building an iconic landmark for Hong Kong. Apart from creating new job opportunities, Regal Hotels Group is committed to promoting tourism development in Hong Kong and redefining service standards through training the next generation of hospitality professionals in Asia.