(11 October 2019, Hong Kong) Founded by world renowned lighting designer Tino Kwan, TINOKWAN Lighting Consultants is delighted to present a 10-day exhibition at Pao Galleries, Hong Kong Arts Centre, from 12 to 21 October 2019 to celebrate its 40th anniversary in Hong Kong. Guided by the curational theme "Unity of Light", this landmark exhibition will showcase the importance of lighting design and how it enhances our daily lives, through an unprecedented display of milestone projects by the proud Hong Kong designer.
Known as one of the world's finest lighting designers, Mr. Tino Kwan is also the most popular lighting designer in Hong Kong. His amazing designs span over the world and covered five-star hotel groups to famous restaurants and luxury private residences. His dazzling lighting design can be easily found from Europe to the Asia Pacific region. Within the exhibition "Unity of Light", the 2-storey venue is divided into different zones showcasing a series of captivating multimedia elements and award-winning projects over the past 40 years.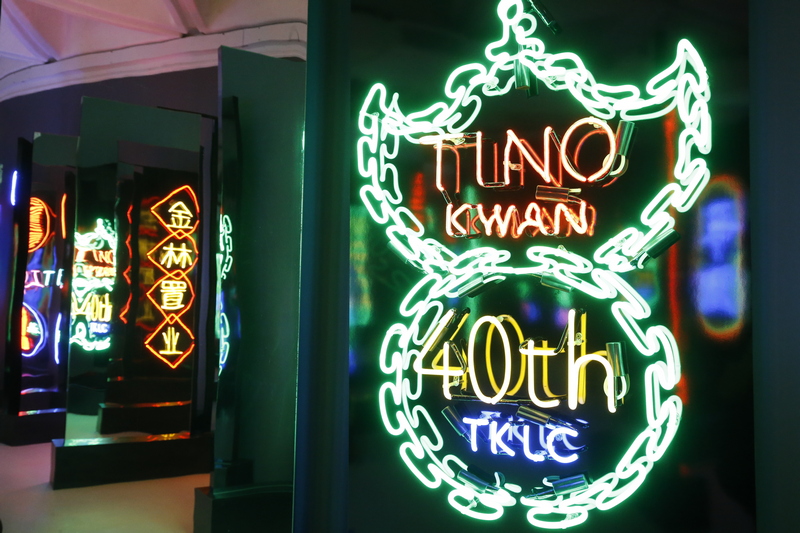 Neon Signage Experience (5/F)
In the 70s & 80s, the Hong Kong economy was booming and streets were full of neon signages of restaurants and shops, which became the symbols of Hong Kong. This unique night view of Hong Kong, with its spectacular high rises, is part of the Hong Kong pop culture. In tribute to this culture, Kwan created neon signages of over 40 valued clients, hotels and design companies, using mirrors for reflection, to create a maze-like installation, with multi- reflected lighting effects. The experience is one of Nostalgia of Hong Kong.
The Story of a Hong Kong Boy Micro Film (5/F)
This short film of Tino Kwan describes the story a Hong Kong Boy, born and educated locally; whom with his talent and passion for lighting, went on to become one of the world's leading lighting designers.
Rediscover Black Light (5/F)
Original design & drawings by Tino Kwan and his design team under the effect of ultra violet light.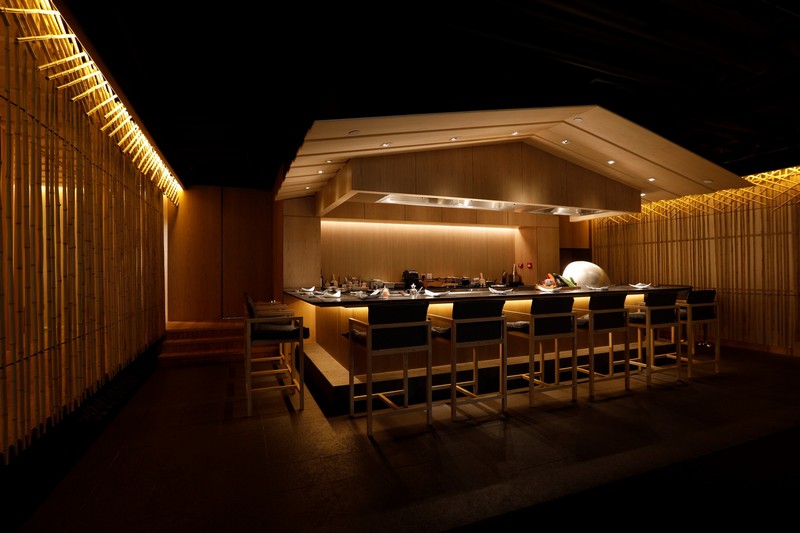 Light Trolley x Food x Drink (5/F)
Apart from lighting, Kwan's passion lies in cooking, specializing in Italian cuisine. He created the world's first Light Trolley in order to perfectly lit up a carving board of meat or present glasses of champagne in perfect lighting setting. Hand made in Hong Kong, the Light Trolley has a back-lit frosted glass top as well as jewelry type of spotlights for food preparation. It only needs two hour's charging for five hours use of its LED lights, where one can push it around anywhere we like.
40 Years projects (4/F)
There are some of our latest and most distinguished award winning projects from the past 40 years, including the St. Regis Hong Kong, Raffles Hotel Singapore, Park Hyatt Beijing, Hotel Kapok Luohu Shenzhen and super yacht etc.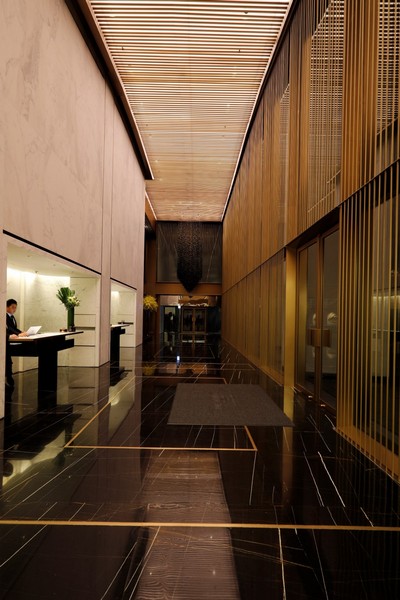 Nano Home Design Tino Kwan x Gary Chang (4/F)
First time cross-over with renowned architectural and interior designer Gary Chang, a Nano home design of 180 sq. ft, with high technology intelligent control and well planned lighting design. It shows the potential of how a small unit can be a comfortable home with attention to lighting.
Lighting Art Installation (4/F)
Creative young lighting designers from the company have created a series of lighting art pieces to demonstrate how lighting can also be an art to appreciate.
ILUMINATINO
A new book of Lighting Design Through the eyes of Tino Kwan showcasing Tino Kwan's work over the past 40 years.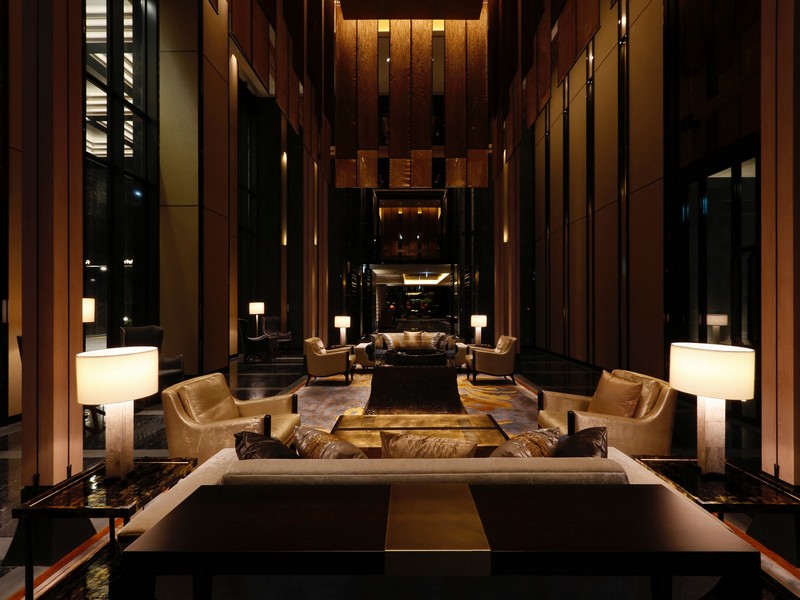 Details of "Unity of Light" Exhibition
Date:
October 12 – 21, 2019
Time:
10am to 8pm
Venue:
5/F & 4/F Pao Galleries of Hong Kong Arts Centre, 2 Harbour Road, Wanchai, Hong Kong
Fee:
Free admission
Enquiry: 2521-2119