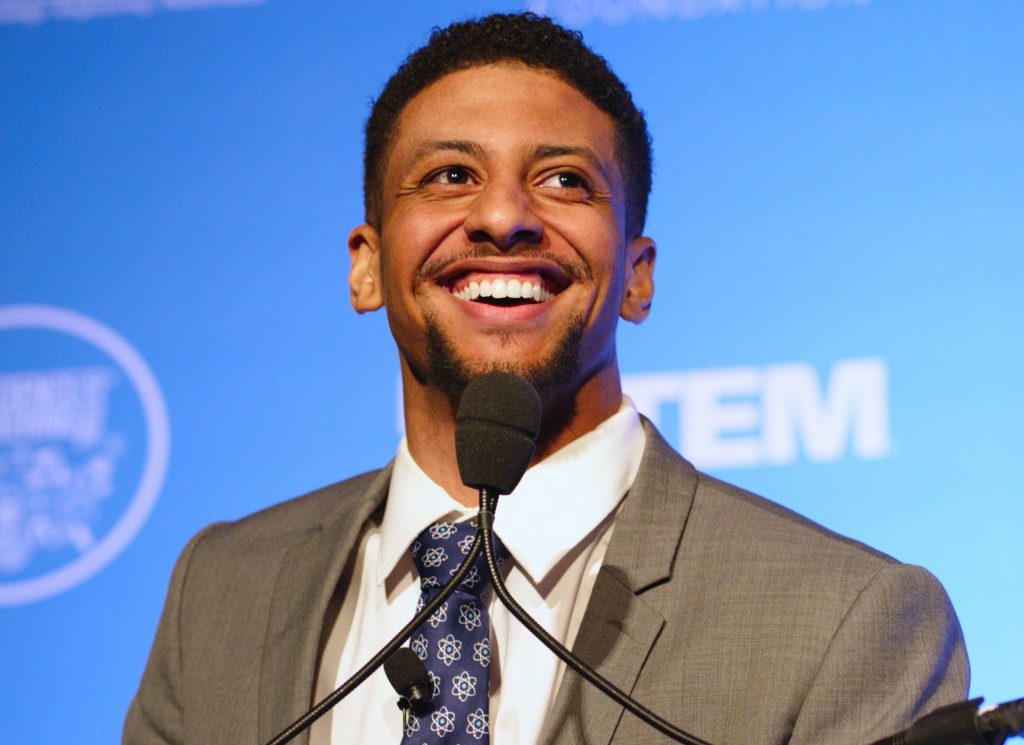 (19 May 2021, Washington, DC) The Center for Green Schools (CGS) at the U.S. Green Building Council (USGBC) today announced Justin Shaifer as its keynote speaker at the annual Green Schools Conference, taking place June 28-29, 2021. Shaifer, a LinkedIn Top Voice in Technology and rising star in STEM education and advocacy, will open the conference with an inspirational keynote conversation designed to equip attendees with strategies and tactics to make a greater impact in their classrooms and communities. 

Shaifer is dedicated to elevating environmental science and engaging youth to pursue a STEM education. His work aligns with the work that CGS and USGBC is doing to ensure every student has the opportunity to learn in sustainable schools that enhance their health and prepare them for future careers. A graduate of Hampton University with a degree in marine and environmental science, Shaifer regularly speaks to audiences about innovative technology to recruit diverse STEM professionals. 

"The Green Schools Conference is a great platform to reach those who directly impact the next generation of aspiring STEM leaders to create green and healthy school environments," Shaifer said. "I learned to love STEM at an early age and want to inspire today's youth to embrace their inner nerd and have that same passion. A STEM education can be the key to a promising career and to helping solve today's pressing issues like sustainable living." 

In addition to Shaifer, the Green Schools Conference will also feature a number of green school leaders and educators, sustainability industry leaders and green school champions from across the nation dedicated to transforming our schools and buildings into healthier, more sustainable places. 

"Justin Shaifer is an exciting addition to this year's Green Schools Conference. As an influential voice among Gen Z, we look forward to seeing him connect with educators on the importance of creating healthy learning environments in schools across the country," said Anisa Heming, Director of the Center for Green Schools. "His participation in the conference also highlights the event's dynamic programming that includes many more inspiring speakers and interactive sessions. Our goal is to bring together the brightest and most influential professionals in their fields to gather, share and learn from one another, while advancing sustainable buildings and green schools."
The two-day virtual conference will offer education sessions in three tracks – designing schools for a greener future, leading green schools and educating the next generation of green leader – and address topics such as design for sustainability education and social equity, healthy schools and COVID-19 response, empowering student leadership, achieving climate commitments, and much more. 

Early bird registration for the Green Schools Conference has been extended through May 21. To see the full conference schedule and register to attend, visit the Green Schools Conference site.