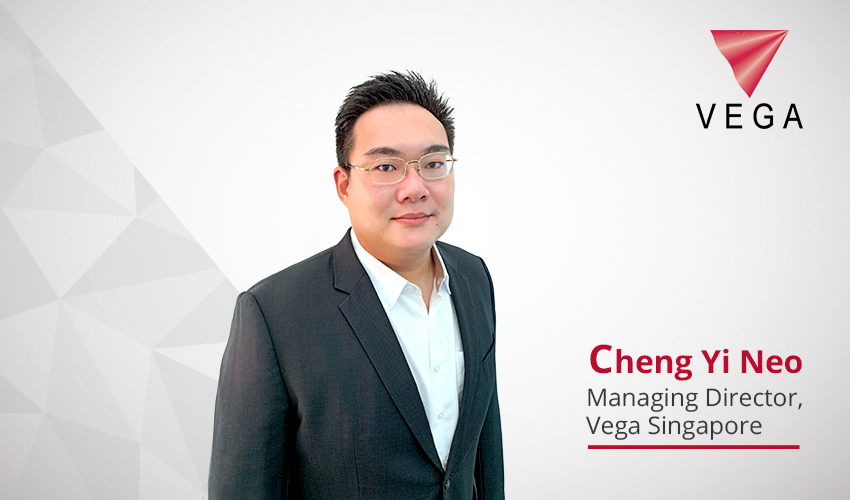 (1 June 2020, Hong Kong) Vega Global, one of the market-leading end-to-end providers of audio-visual and video collaboration solutions across the Asia Pacific and Europe regions, recently announced the appointment of Cheng Yi Neo as the new Managing Director and Country Manager for Vega Singapore.
In his new role, Cheng Yi will leverage his extensive regional industry background to develop and execute the groups business strategies for Vega's Singapore, Malaysia and Indonesian operations. As a Managing Director, he will oversee all aspects of the business in these territories, and will be part of the Vega Global Management team.
Mr. Matthew Deayton, Deputy Chief Executive Officer of Vega Global, commented, "We are delighted to welcome Cheng Yi on to Team Vega. Given his comprehensive background in the industry, we are looking forward to the positive impact he will have with our operations in Singapore and the surrounding regions. He will be building on the strong foundation Vega Singapore already has and will be focusing on delivering the highest quality work for our clients while exploring new opportunities within his territories."
Chengyi brings over ten years of experience in the AV industry, mainly holding senior positions in sales, account management, and business development for leading system integrators and AV manufacturers. Throughout his career, he has amassed a wealth of local and regional experience of delivering the highest professional services for multinational clients. Before joining Vega, Cheng Yi was Bose Professional's Territory Manager for the KASEAN region. His time with Bose allowed him to develop as a leader, where he managed teams across a diverse range of territories and engaging with senior executives of multinational clients.
Cheng Yi commented on his appointment, "I am delighted to be joining Vega, one of the top AV service providers in the region. I am incredibly excited to embark on this new challenge and lead the team's growth by providing my expertise to enhance this world-class organization."
Cheng Yi has built his career in the AV industry with a strong focus on the operational aspects of the business, including P&L oversight, Sales, Marketing, Engineering & Post-Sales support. Through these foundations, he will focus on executing Vega's broader goals and objectives of developing the core business growth and increasing market penetration, as well as developing new market opportunities.