…are more revitalisation projects like this one!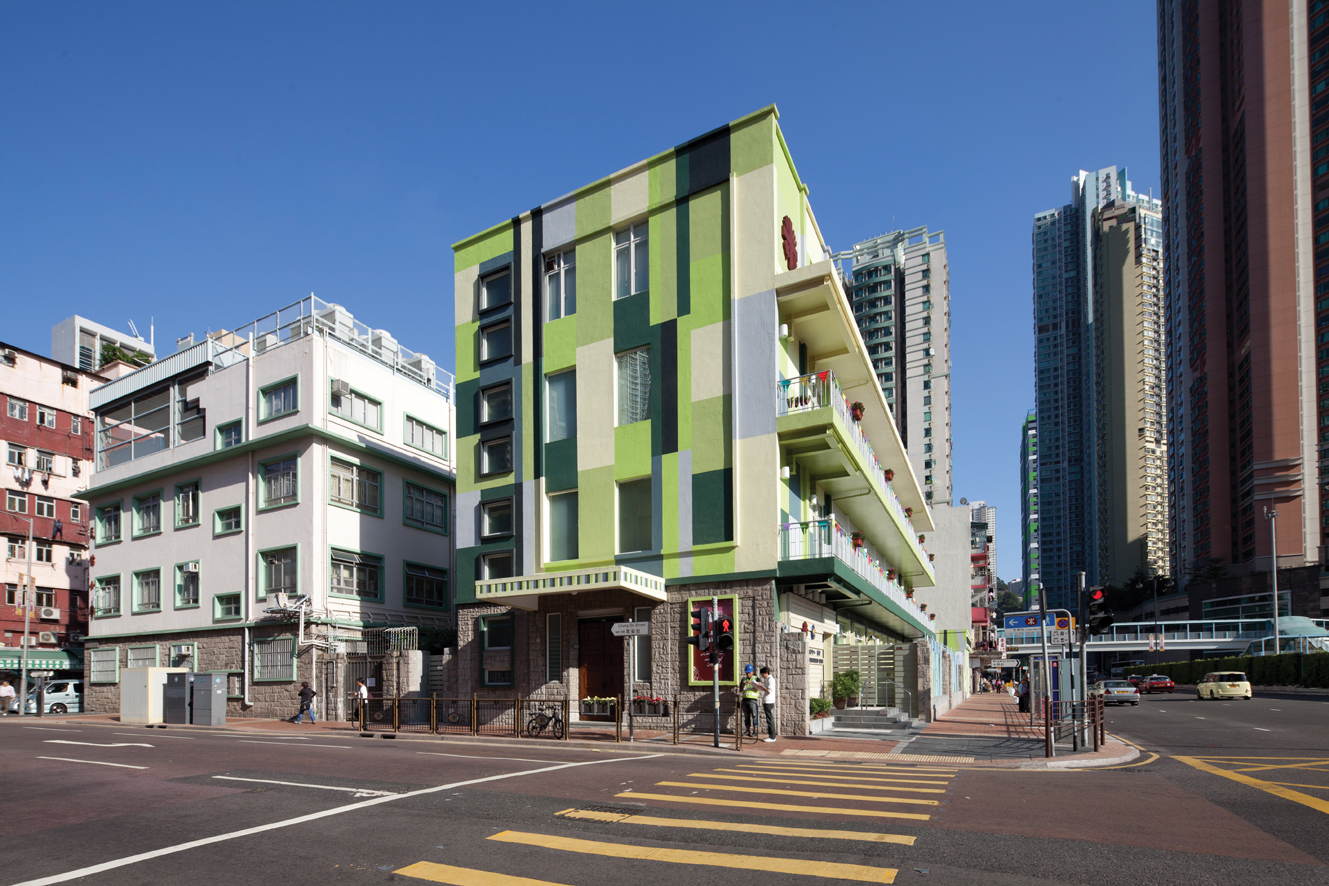 Completed late in 2011, Caritas Jockey Club Institute of Community Education and Clinic (Medical & Dental), Tsuen Wan (ICE&C), is the perfect example of the forward-thinking mindset required to successfully reinterpret and reinvigorate our old buildings.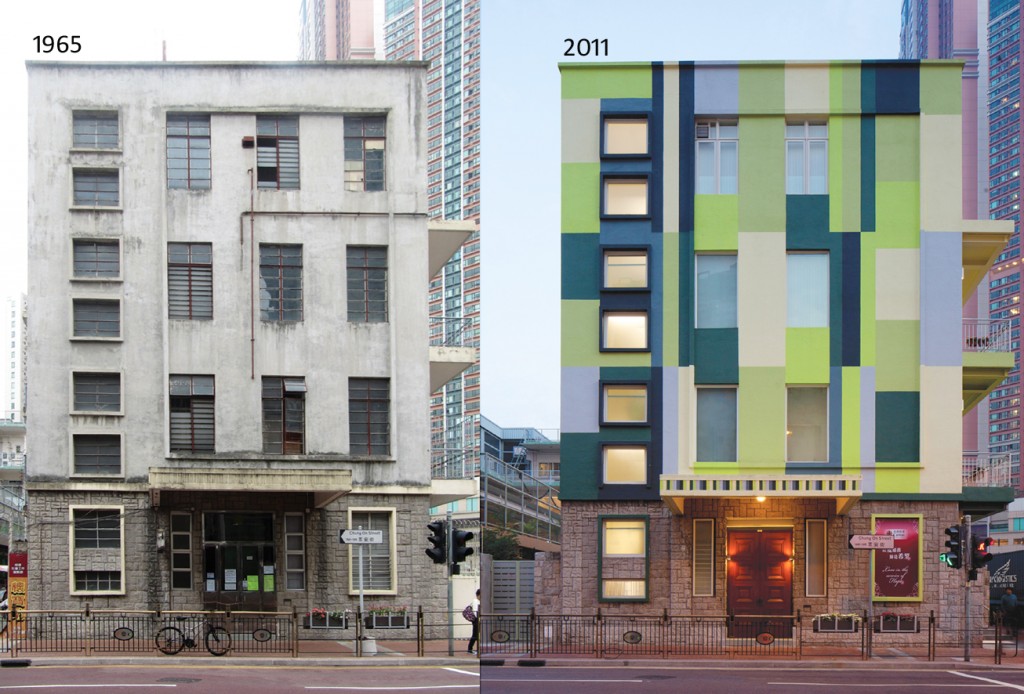 While the surrounding urban fabric along Chung On Street is undergoing rapid urban renewal, a substantial portion of its aging population is still longing for enhanced vocational and clinical services.
Caritas – Hong Kong commissioned the Architect, Urbanage International, to bring a new life to a 45 year old dilapidating dormitory and nursery.
Urbanage International Ltd., Architects, took an alternative approach by injecting fresh energy into rejuvenating the urban fabric. The façade is considered as a multi-layered skin, integrating the preserved heritage (granite facing, balconies, French windows, verandahs) and the new elements with the streetscape.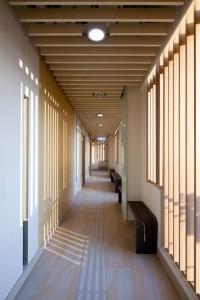 Extensive green elements have been introduced. The abandoned roof has been turned into a garden with renewable energy sources such as wind generated lighting and solar panel hot water for the clinic. Adjustable full height timber louvers are employed as sun shading and security control along the preserved balconies.
Double glazing provides noise abatement control against road traffic. Echoing the newly introduced Highways Vegetation Acoustic Barrier, a new perforated green fence and a green fragmental façade treatment bring in new identities to the old fabric.
The project is a communal rejuvenation of a left-over structure temporarily forgotten by the rapid transformation of the adjoining redevelopment of high-rises. Urbanage International took the approach of reusing as much of the existing building fabric as possible to preserve and re-interpret the community's heritage, injecting fresh energy into the aging neighbourhood.