The Future Projects: Masterplanning prize was awarded to Arkitema Architects and karres+brands for the Nærheden 'Suburb of the Future' project, which judges extolled as "a replicable model for cities around the world", commenting that it "brings together urban and suburban qualities in a legible, coherent and beautiful masterplan". The first residents will move into this new city district in Greater Copenhagen in 2018.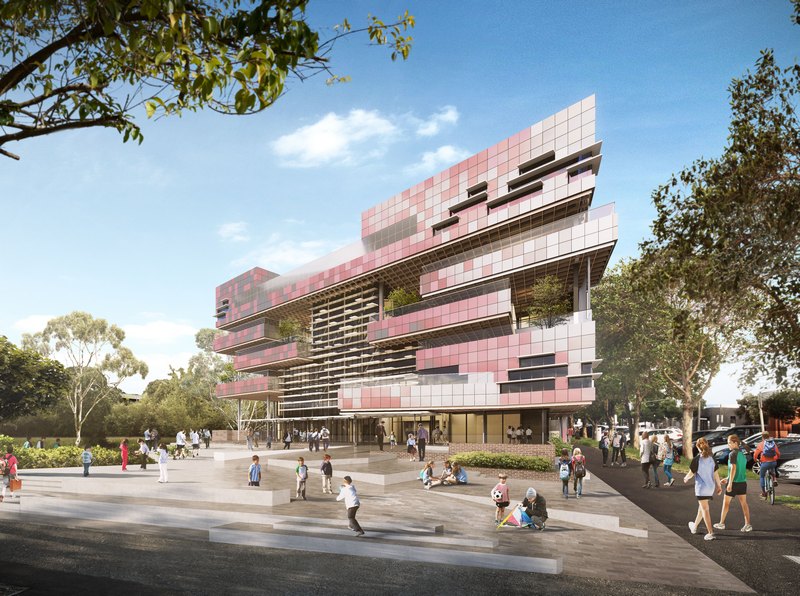 South Melbourne Primary School represents the future of Education according to the World Architecture Festival judging panel. "An innovative and inspiring vertical campus, we believe it will be a great learning environment in a highly dense new development area", they said of the design by Hayball. As well as providing a government primary school for 525 children, the project will include facilities for the growing community in Fishermans Bend, an area of great urban renewal in Victoria.
The award for best Residential Future Project went to Design and More International's Uptown project in Dubai, UAE. The architects intention is to achieve continuity between the past, the present, and the future by finding timeless language and techniques as well as time-honoured local traditions across the 20,000m² eight storey scheme. Judges felt the designs "deviate from the generic new development in the city [recognizing it] as a perfect example of how one should build respecting the architectural character, climate and materials of the location whilst still responding to social needs."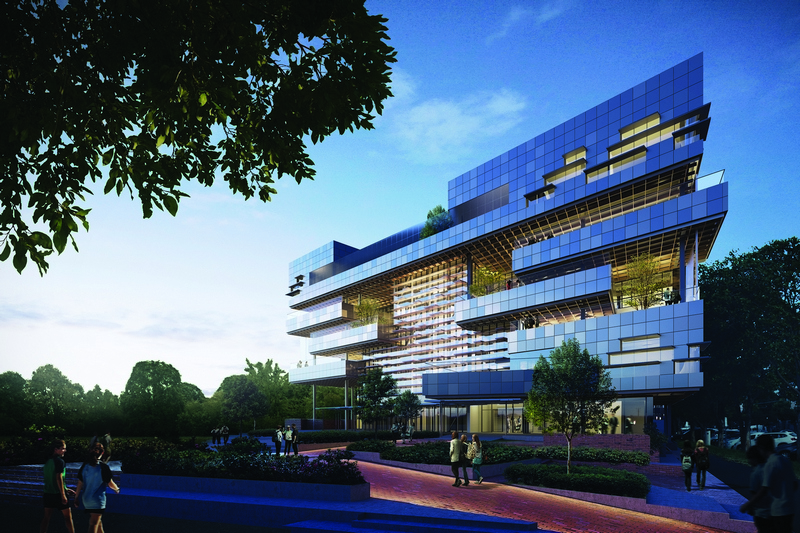 The prize for the best future Commercial Mixed-use Future Project was given to Kampung Admiralty by Woha, which will be Singapore's first integrated public development that brings together a mix of public facilities and services under one roof. Subverting the traditional approach for each government agency to carve out their own plot of land, resulting in several standalone buildings, the Kampung Admiralty is conceived as a one-stop integrated complex, which will meets the needs of Singapore's ageing population and "offers great lessons for the future of mixed-use projects", according to judges.
Aedas' designs for its Chengdu City Music Hall project in China scooped the award in the Future Projects: Competition Entries category. Located in Chengdu's Wuhou district, the designs house the city's finest world-class cultural venues, art exhibition halls, and educational facilities as a city cultural landmark. Inspired by an abstract analysis of Traditional Chinese Landscape Painting or Shan Shui style painting -"shan" meaning mountain, and "shui" meaning river, the project formalizes this language through its roof topography 'mountains' and erosion along the lower pedestrian levels  'river'. Judges recognised the designs as a "sophisticated essay in the fusion of natural and manmade environments."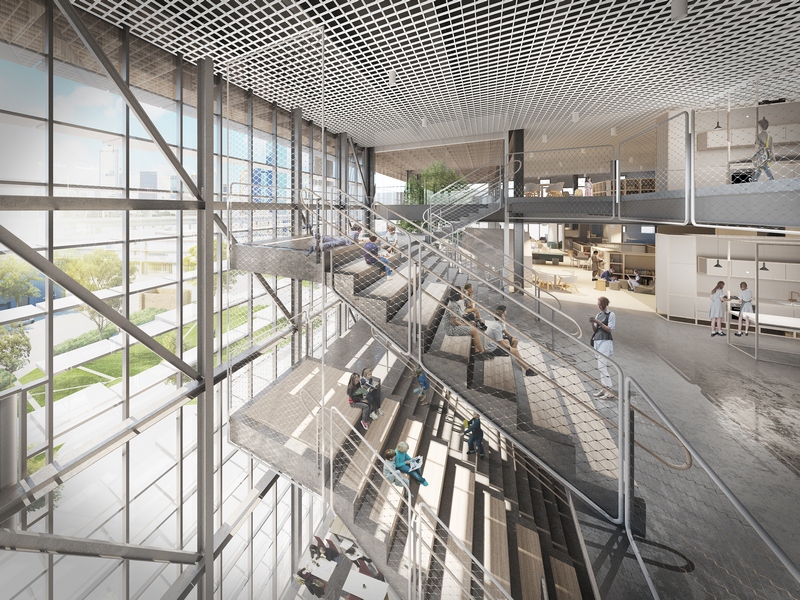 In the Future Projects: House category the winning entry was Arthur Residence by 5468796 Architects, a private home that is currently under construction in Regina, Canada. The judges were impressed by this "thoughtful response to the standard suburban rectangular lot", a building which will encompass the entire width of its plot and include four internal courtyards,  creating a secret garden where its nature-loving owner can relax.
The Shelter for Victims of Domestic Violence in Israel by Amos Goldreich Architecture and Jacobs Yaniv Architects won the Future Projects: Health category. This new shelter has been commissioned by the Israeli charity No To Violence, led by distinguished human rights champion Ruth Rasnic.  It will be the charity's first purpose-built shelter, as well as accommodating its administrative headquarters, and has been designed to house families from diverse ethnic and geographical backgrounds, including Arab, Israeli, Ethiopian, Russian and Ukrainian women and children.  The new shelter, which will occupy land gifted to the charity by the local municipality, will accommodate up to twelve families, all of whom require individual privacy, yet need to coexist with each other and with the staff who look after them. Judges praised the architects for their "socially driven, responsive design" which they felt demonstrated an "invitingly open and considered interface between interior and exterior spaces."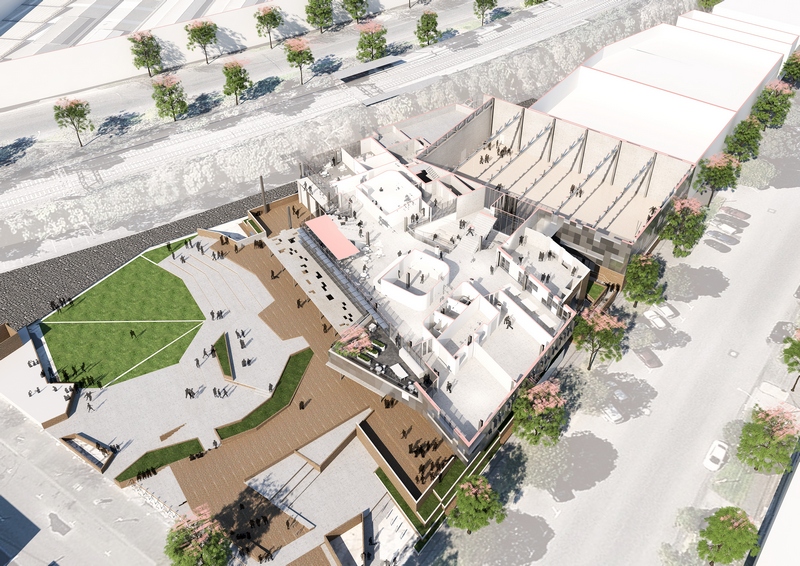 Oppenheim Architecture's Ayla Golf Academy and Clubhouse was recognised as the best Future Project: Leisure Led Development in Aqaba, Jordan. Taking the local desert dunescapes, mountains, and ancient Bedouin traditions as primary design influence, the project comprises residential, hotel, and commercial space, centered around an 18-hole Greg Norman designed golf course. Judges praised its "strong, sensible form" commending the "way it communicates with nature."
The Future Project: Culture award went to Boogertman + Partners Architects for Wangari Muta Maathai House, a "beautiful, poetic and integrative" project in Nairobi, Kenya. Intended as a centre for commemoration and learning, the project is dedicated to the memory of the late Wangari Maathai, who became the first African woman to be awarded the Nobel Peace Prize for her work as an environmental activist and national leader.
WAF sees over 2,000 international architects descend upon its venue Arena Berlin this week. Running alongside WAF is its sister event INSIDE which will showcase 2016's most ground-breaking interiors projects. Visitors to INSIDE will be able to view this year's best in class interiors nominations from leading practices and designers across four continents.