A bank in Australia, a bridge in Sweden and a chapel in Vietnam, are among the eight projects shortlisted by the World Architecture Festival (WAF) for its inaugural Colour Prize.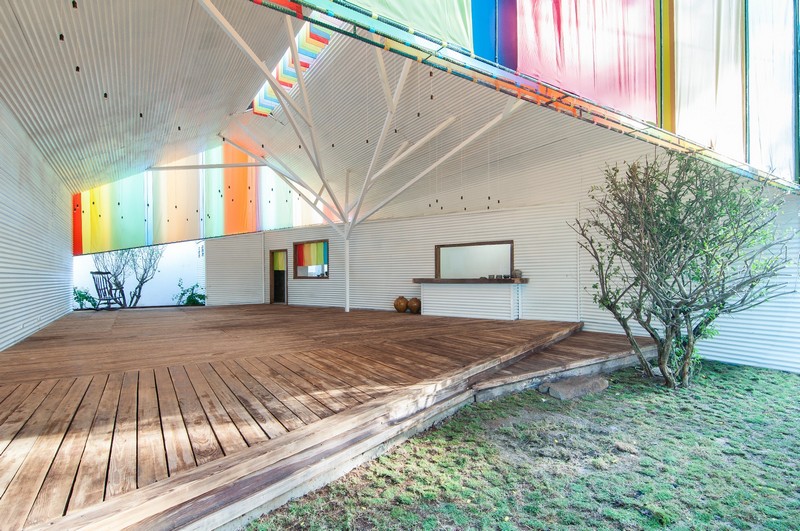 Sponsored by AkzoNobel, who are also Headline Partner of the festival, the Prize is the first of its kind to feature on the festival's awards programme, the only criterion is that colour is an integral part of the exterior of the project.
The architects responsible will now present their projects to the prize judges, including Dr Charles Robert Saumarez Smith CBE, Secretary and Chief Executive of the Royal Academy of Arts, and Goh Cheok Weng, General Manager for Projects, AkzoNobel Decorative Paints for South East & South Asia, live at the festival in October. The prize winner will be announced at the WAF awards ceremony on Friday 3 October.
The shortlisted projects are:
| | | |
| --- | --- | --- |
| Project Name | Architect | Project Location |
| Skyttelbron Shuttle Bridge in Lund | Sweco Architects | Lund, Sweden |
| University of Paris IV-Sorbonne's Clignancourt Centre | GPAA | Paris, France |
| National Australia Bank | Woods Bagot | Melbourne, Australia |
| ASB North Wharf | BVN Donovan Hill in association with Jasmax | Auckland, New Zealand |
| Departments Of Law And Central Administration, Vienna University of Economics and Business | Cook Robotham Architectural Bureau | Vienna, Austria |
| The Chapel | a21studio | Ho Chi Minh City, Vietnam |
| Casa Lapis | Architron Design Consultants S/B | Kuala Lumpur, Malaysia |
| Sustainable Industries Education Centre | MPH Architects | Adelaide, Australia |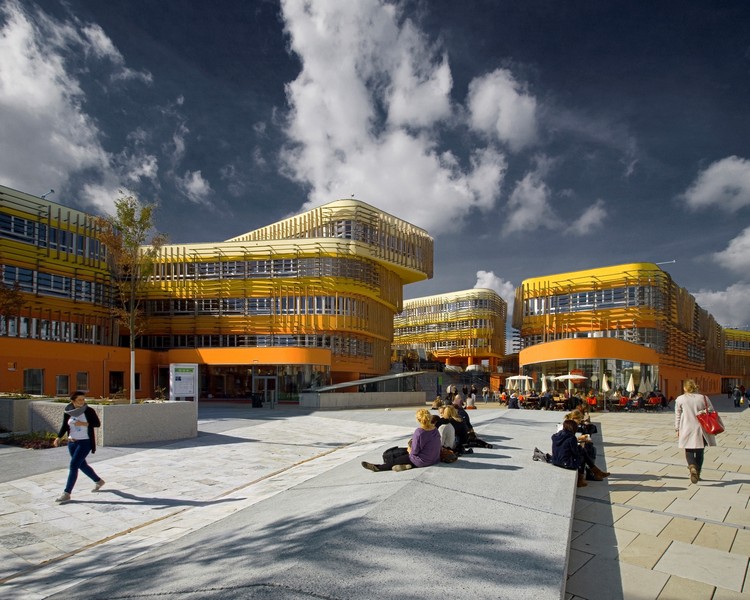 Paul Finch, Programme Director, World Architecture Festival said: "Congratulations to the projects that have made the shortlist for this inaugural prize, as they all clearly demonstrate how the deft use of colour can transform the impact of a project. Varying from the subtle and subdued to the eye-catching and extravagant, these projects signify the increasing importance with which architects and designers use colour to reflect the tone or language of a building."
Added Goh Cheok Weng, General Manager for Projects, AkzoNobel Decorative Paints for South East & South Asia: "It is a huge honour for AkzoNobel to be one of the sponsors for the seventh World Architecture Festival. To have participants from more than 60 countries just shows how big the festival is, and we are very grateful to be a part of it."
"As the world's largest coatings company, we appreciate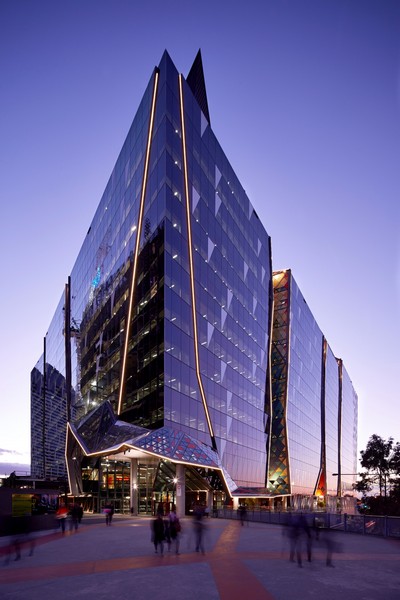 how important it is for architects to explore beyond their capabilities in order to come up with designs that are ethereal and unique. With insights from many renowned architects, WAF will most definitely be the perfect learning platform for inspiring the world's leading architects."
He went on to draw a parallel between AkzoNobel's recently launched Human Cities initiative and the theme of the WAF keynote speech, to be delivered by Buro Ole Scheeren, who will speak about architecture and urbanism. "Human Cities highlights our commitment to improve, energize and regenerate urban communities," said Goh. "Together, we can work hand in hand to implement this vision and transform communities through colour while making our cities more 'human'."
AkzoNobel believes that colour forms an integral component of any construction undertaking. As the sponsor of the WAF awards' Innovative Use of Exterior Colour Prize, AkzoNobel endeavours to be the global colour authority that consumers and professionals come to for inspiration and quality.
The WAF awards sit at the heart of the festival, and will see practices from around the world compete across 29 individual award categories for global recognition. Competing across three category groups of completed buildings, landscape projects and future projects, previous WAF award entrants have ranged fromrenowned global architectural firmsto small local practices. Architects of every shortlisted project are invited to attend the festival to give a live presentation to a panel of judges, asserting their case for why their project should win. The winners of each category are put forward to compete for the coveted World Building of the Year award, presided over by the festival's 'super-jury', with the presentation of the award being the culmination of WAF 2014.
For more information visit: www.worldarchitecturefestival.com