(6 September 2022, Hong Kong) Restaurant & Bar Hong Kong x Gourmet Asia (RBHK x GA) – An Immersive & Delightful F&B Sourcing Platform will be held at Hall 5FG of the Hong Kong Convention and Exhibition Centre (HKCEC) from 6-8 September 2022. The exhibition will be co-located with Natural & Organic Asia (NOA) and Retail Asia Conference and Expo (RACE) to add zest to the city's F&B scene!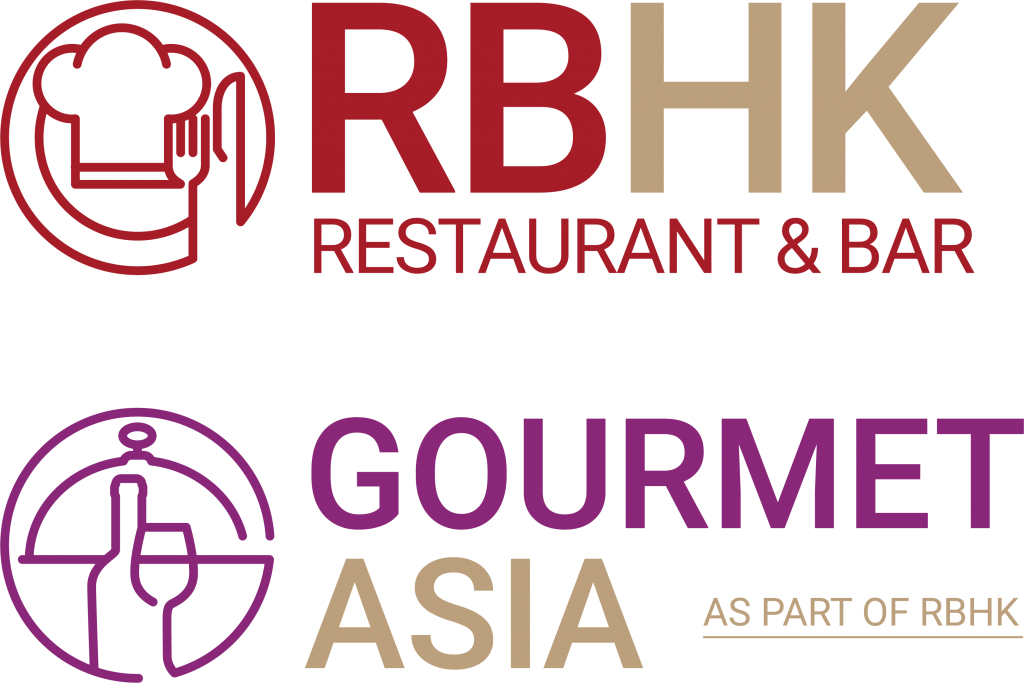 RBHK x GA will continue to leverage on its extensive industrial links, and partner with key stakeholders in the industry to provide the networking opportunities for the visitors. During the exhibition, 10,000+ high-quality trade buyers such as F&B business owners, restaurateurs, chefs and hoteliers from the most prominent hotels, restaurants, clubs, bars and cafes will assemble to share insights. With products showcased by over 300 suppliers from Denmark, Italy, Korea, UK, USA, the exhibition is widely regarded as the key event in the F&B business calendar, presenting a diverse blend of eastern and western culinary concepts and the unique face of Hong Kong's F&B industry.
"I believe in-person networking is the key in developing successful business relationships and this is what exhibition is all about! Although technology helps people connect virtually, nothing beats meeting your industry peers face-to-face! As the first F&B and retail tradeshow this year in Hong Kong, it's our great honour to reopen doors to new business opportunities for the trade. We look forward to witnessing the return of all physical exhibitions." said Ms Janice Lee, Event Director,
Hospitality, Food & Beverage – Hong Kong & Singapore, Informa Markets.
Bringing Higher Standards to the Tables
RBHK x GA will feature a series of inspiring and fun-filled events, including cooking demonstrations, wine tasting sessions and awards ceremonies. The events are designed to recognise outstanding achievements and nurture long-lasting connections for the industry. One major highlight – Pairing Sensations, is designed for chefs and sommeliers to present their philosophy and stories behind the magic of food & beverage pairing. Winners will be announced on the first day of the show while the pairings will be available in the menu of winning restaurants for the public to taste afterwards. Another noteworthy event to highlight is Green Kitchen. Star-rated chefs will prepare culinary masterpieces using classic and sustainable ingredients, sponsored by our exhibitors at RBHK x GA and NOA, to produce appetising dishes for trade visitors onsite.
Industry Awards and Recognitions
Spirits, such as whisky, gin & cognac, endure to be in strong favour with all sorts of consumers and are set to be everyone's preferred drinks. To celebrate RBHK x GA's passion in spirits, the exhibition will bring Hong Kong Best Spirits Awards on the first day of the show to present an extensive collection of award-winning spirits, carefully examined by the judging panel comprises of a group of spirits experts and connoisseurs. As wine also plays an important part in our daily life, Wine Luxe International Awards goes to the most celebrated wines and bring the wine industry together as a community.
To encourage industry players to achieve new heights and cultivate the next generation, a series of awards conducted by a panel of female-only judges – Hong Kong Washu Awards will return to promote Japanese culture and knowledge of Japanese sake and wine. Nonetheless, Italian Cocktail Challenge will yet again return to stir up Hong Kong's bartending industry, inviting mixologists who are at the forefront of the industry to demonstrate their skills and creativity using Italian ingredients and glassware in cocktail-making. The Wine Tasting Theatre – one of RBHK x GA's renowned events will also return to the venue to gather experts and certified wine masters to share their extensive wine knowledge. Wine experts will guide attendees to explore the world of wine through wine tasting and in-depth exchange.
Co-organised with Hong Kong Specialty Coffee Association, Hong Kong Latte Art Championship and Hong Kong Coffee in Good Spirits Championship will again challenge baristas to become the next homebrew champions to represent Hong Kong in the World Competition. The Best of the Best MASTERCHEF Recommendation Restaurant (BOBM) will crown the best restaurants in Hong Kong that provide customers with the best food and hospitality experience. Co-organised with Asia Art of Cuisine Society (AOC), the annual ceremony is a celebration of the F&B industry to recognise the outstanding performance of individual chefs and restaurants.
Co-located with Natural & Organic Asia and Retail Asia Conference and Expo
With the demand for natural and organic products continues to skyrocket in Asia, Natural & Organic Asia will be elevated to its next level in this edition, landing in Hall 5, the show sets higher standards for the natural and organic industry through introducing wider product selections, comprising organic food & beverages, beauty, personal care, health & wellness and sustainability culture to the dynamic industry. The flagship event, NOA Academy, will continue its mission to lead minds in the natural & organic industry to deliver valuable insights and knowledge to help industry practitioners stay relevant and get ahead of competition while developing a sustainable environment. The holistic programme will cover 4 trendy themes: Sustainability for the Hospitality and Food Industry on 6 September, The Future Food Insights and Reducing Environmental Impact Through Waste Management on 7 September, as well as Natural & Organic Industry – Sustainable Lifestyle & Future on 8 September. Experts and representatives from Drink Without Waste, Food Made Good HK, Good Food Technologies, Green Hospitality, Green Monday, Penicillin Bar, SGS Hong Kong, Hong Kong Health Food Association and more, will be leading in-depth discussions on the hot topics throughout the 3-day programme.
In addition, Retail Asia Conference & Expo (RACE) and Natural & Organic Asia (NOA) will be co-located with RBHK x GA to inject new energy through cultivating cross-collaborations between sectors. RACE features the latest catering and hospitality innovations, retail technologies and solutions including everything from robots with 3D cameras, AI Chatbot to revolutionary Point of Sale systems and internet retailing, with 2,000+ products and solutions showcase under one roof. Providing buyers an unrivalled opportunity to explore the best solutions that fit their business needs in order to enhance operational performance and customer satisfaction. Meet Speakers from Cathay Pacific, Carousell, Pret A Manger, and Samsung at Retail Digital Marketing Conference. The conference themed in Rejuvenating Retail Digital Marketing Innovation in the New Experience Economy and will gather 100+ key business decision-makers to navigate the new future of retail digital marketing. On top of that, Retail Tech & Experience Theatre will take a different approach to address current challenges and shed lights on issues arising in the new era of the retail industry.