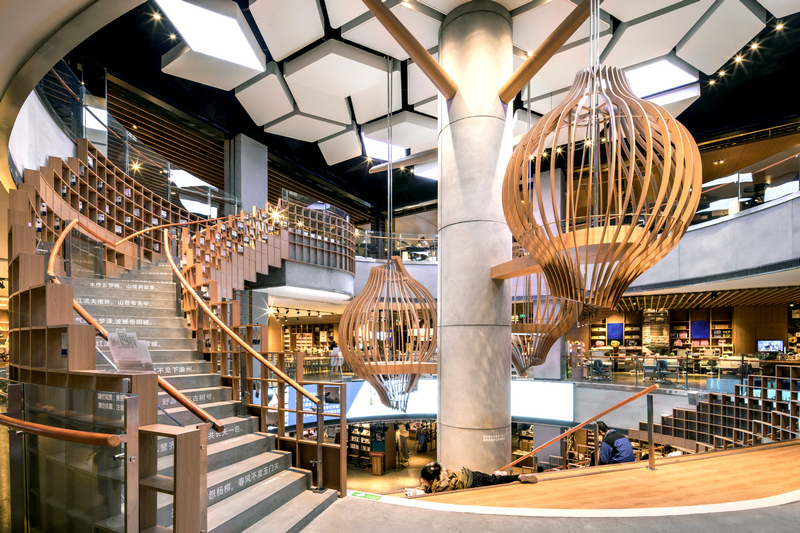 An award-winning studio JATO Design transforms an ordinary bookstore into a modern haven for book lovers at Shenyang Jiuwu Cultural City, China
For the Shenyang Jiuwu Cultural City renovation project in 2015, JATO Design was tasked with transforming a traditional bookstore into a dynamic, multi-use space – to be not only a shopping mall but also a cultural hub for book-inspired events and more. The book mall known as Shenyang Jiuwu Cultural City covers 15,000 sqm and took about two years to complete.
The result is a visually stimulating four-level haven for book lovers, set in a interior rich in timber tones and book-inspired references. The design team wanted to create a space that emulated the experience of enjoying a good book while relaxing under a tree.
Highlights include a 24-hour cafe area that features an angular, geometric book shelving system, as well as a ceiling inspired by the countless pages of a book. Also in the space are smaller individual bookshelves where books rest in a tilted position due to the furniture's angular design – features that add to the venue's visually stimulating experience.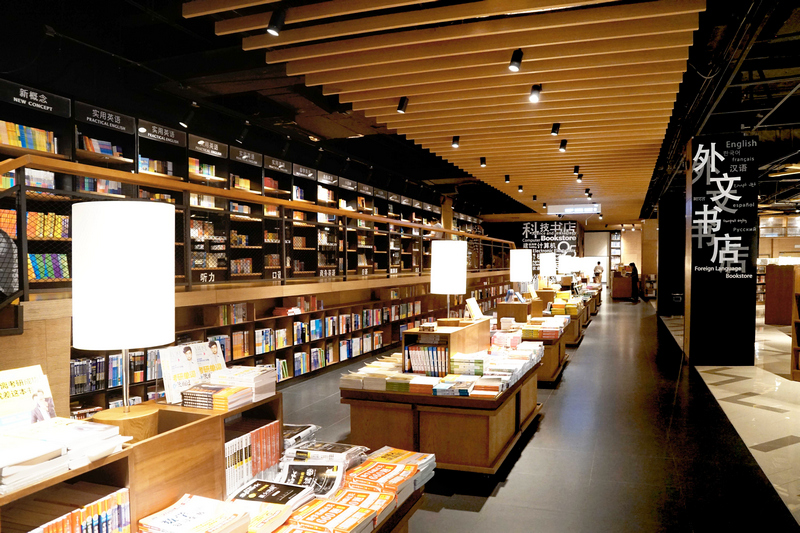 The book hall is the "Crown-jewel" of entire design space where visitors move to a lighter-toned timber-outfitted environment enhanced with dramatic spaces. Lantern-like cocoons hang from the ceiling while stairways serve as communal spaces that encourage visitors to linger and read while sitting on the steps; it can also be transformed into a space for bookoriented events for large groups. More conventional table-and-chair seating arrangements are available at the premises' cafe. Elsewhere, a vibrantly coloured children's book area creates an atmosphere of fun.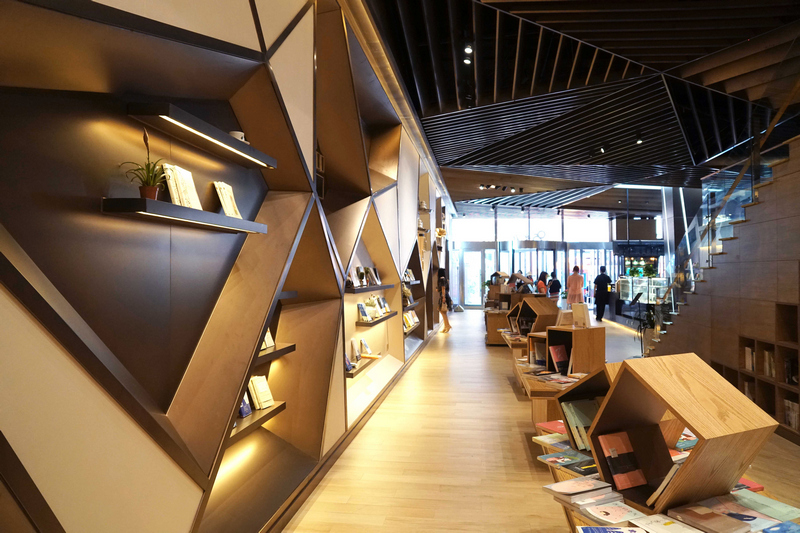 The project was completed in 2017 and earned the studio many accolades, Including Best Retail Interior Design Awards at Asia Property Awards 2019, Silver Award at A Design Awards 2019 and Bronze at the International Design Awards 2016.
Award
Asia Property Award 2019 – Highly Commended
Best Retail Interior Design
A'Design Award 2019 – Silver Winner
The International Design Awards 2016 – Bronze

Please visit JATO for further details.