The brilliance of the Aedas business model is not solely found in the design firm's ability to deliver consistently unique and ground breaking projects.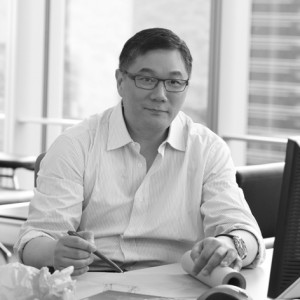 Rather, what sets Aedas aside from their peers is their ability to deliver such designs through the implementation of an empowered and diverse workforce, over a broad range of projects, locations and environments, throughout the world.  
Aedas has developed an unprecedented ability serve a large number of local markets. Through a network of 32 offices across the globe, Aedas and its management are able to ensure that all their projects account for an intrinsic understanding of local cultures and local regulations, imbued in each design.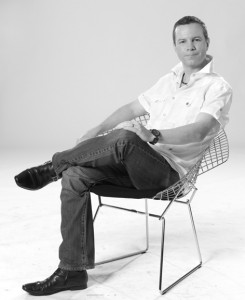 Whether working on infrastructure projects in Malaysia or entertainment properties in Singapore, Aedas has dedicated their business to the development of local staff, relationships and policy management. Through this untraditional and localized approach to the design industry, the practice has solidified its place as a global leader of design excellence. 
Aedas is a truly global organization that remains committed to designing projects, which are locally relevant, but to the highest international standards.
An unequivocal aspect of Aedas' strength is found in its ability to develop productive relationships. Through consistently relevant and ground-breaking designs, in addition to an understanding of the places in which they work, Aedas has been able to build and maintain relationships with some of Asia's most notable property entities.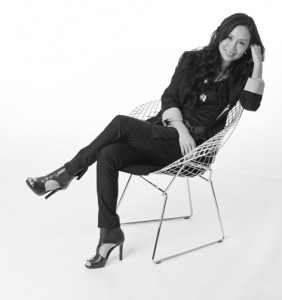 The completion of the West Rail MTRC line from Kowloon to Tsuen Wan in 2004 granted many communities in the North West New Territories unprecedented access to the urban centres in Hong Kong. Since competition, these "remote" communities have enjoyed rapid development and consistent increase in quality of life. Aedas staff has noted that it is particularly gratifying to serve their community by creating culturally affecting projects. 
With a unique business model, Aedas also has a unique approach to the development of young talent. This model gives all architects an opportunity to develop their own style. Thus, Aedas can provide clients with a variety of design approaches. In order to maintain this dedication to diversity, Aedas must also maintain a dedication to the recruitment and development of local talent.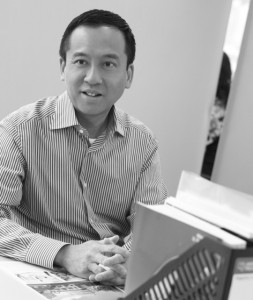 Only local people can bring such a deep rooted understanding of customs and local culture. After being recruited from both international and local universities, employees are typically given the opportunity to work alongside established designers, on real projects. The practice also has developed various programs for staff mentorship and development. Through this process they are able to develop strong local staff to the highest international standards. 
While recanting their ten-year history, it would be a gratifying to celebrate Aedas' amazing rise by listing a few of their many impressive works, such as the Express Rail Link West Kowloon Terminus, The Venetian in Macau, or the continuing redevelopment and improvement of Hong Kong Land's 12 buildings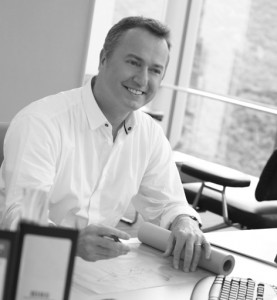 in Central, Hong Kong. However, unlike most design firms, Aedas' business is not developed around a single person's artistic vision. Instead, this innovative business is built around their people – diverse, talented, and empowered. 
Traditionally in the design industry firms have been developed around a single trademark designer who has developed his/her brand through a specific landmark project. The designs of the entire firm will than, in turn be presented in that designer's "image". The limitations of this dated model can be troublesome, in that it is impossible for a single designer to manage all incoming business personally. Thus, junior level employees handle projects in a vain attempt to recreate the artistic vision of their superiors.
One could imagine the trouble an English educated designer might encounter while trying to implement their projects in Kuala Lumpur. Aedas has brilliantly remedied this dilemma by employing talented local staff to work in all their locations. The local workforce is developed and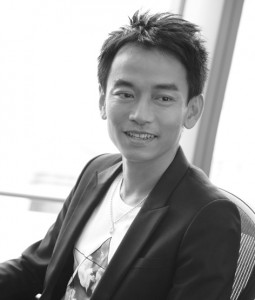 works on important projects where sharing their personal vision is not only welcomed, but encouraged. Through this revolutionary approach to staffing, Aedas is able to serve various communities through an immanent understanding of local building regulations, cultural morays and design ideals. 
Additionally, the traditional "top down" method leads to a falsification of the essence of design. Design, at its purest level is an artistic pursuit, whether speaking in regards to space, a building or a garment. In allowing designers of all levels and backgrounds the opportunity to make impactful decisions on their projects, Aedas has both empowered a diverse workforce and quite literally, revolutionized a firm's ability to work effectively throughout the world. 
Great companies are not just brands, facilities, or lists of accomplishments. What makes companies great, is their ability to collect, empower and retain special, talented people. As has been consistent with their history, Aedas has recruited the brightest and most interesting in the industry from an impressive range of backgrounds and experiences. In celebration of their 10th anniversary, it is our pleasure to introduce you to just a few of these remarkable people. The following list highlights just some of those who make it possible for Aedas to deliver unique, location sensitive designs with the power of a large multinational corporation.