PRC Magazine sat down for an exclusive interview with Creativo Managing Director, KC, who shared his more than 20 years of experience working in the decorative plaster business.
(按此瀏覽中文版)
KC and his partners founded Creativo in 2010. They have been active in the decorative plaster industry and are well-known in the local building industry. Their portfolio includes many different projects in the commercial field such as shopping malls, hotels, restaurants and offices. Creativo's residential works cover home interiors, the clubhouses of luxury apartment and even feature on a swimming pool ceiling, an ideal place for their team to create and demonstrate their prowess. "Decorative plaster first appeared in Europe and was introduced to Hong Kong more than 20 years ago, but it wasn't until 10 years ago that decorative plaster became well-known for its myriad potential applications, become a popular choice of designers ever since," said KC. At first, decorative plaster was mostly used in commercial projects, frequently for textured walls in hotels and shopping malls. In addition to offering many and varied colour choices, decorative plaster also create a three-dimensional beauty applicable for normal walls throughout many interior environments.
"Today, many residential interiors are also pursuing different design effects, such as making a feature wall to add some unique beauty to the resident's home. Due to the diverse range of design possibilities, clients are also becoming more imaginative in their requests for what can be achieved using this versatile product."
Variety and environmentally friendly
KC explained that decorative plaster is a general term, which can contain different raw materials and use different splatting techniques to create textured effects, such as wood grain, stone grain and marble patterns as well as many shiny and glamours styles. Latex paints cannot offer so much variety of finishes.
Decorative plaster can also create unique wall and finish patterns according to the requirements of designers or householders, which can meet the overall requirements of interior design. In addition to the usual use on walls, it can be used on ceilings, cabinet doors, and even tabletops, to bring all surfaces to life with unique, tailor-made patterns and finishes.
There are even some special kinds of decorative plaster that can be used outdoors, such as on external building walls, terraces and even platforms and stages. Decorative pains plaster can create industrial style effects such as stone patterns or rough cement which is a popular choice for designers and the operators of entertainment venues. Visually, it is exactly the same as stone, and there is no space limit at all or logistical challenges, such as the heavy weight of actual stone panels and slabs.
"The main raw materials of decorative plaster are sourced from Italy, and are mixed with natural mineral materials, ensuring it can be used in different environments and climates, such as Hong Kong's particular humid summer weather. Since the material are made using natural materials, the product does not release harmful substances like ordinary paint, are free from VOCs, such that decorative paint is one of the building materials that can be specified in environmentally friendly buildings," adds KC.
Passion for innovation
KC is obsessed with architectural art aesthetics, and pursues perfection in every project. There are many unforgettable projects in his memory, but the most unforgettable project is not in Hong Kong, rather this was a renovation of an exterior wall of a commercial building in Singapore. Since this is the first time for this type of project, he was very impressed, because the first step was to combine the decorative plaster on an aluminum plate and then transport it to Singapore for installation, which greatly complicated the process. From design, production to construction, it is necessary to communicate closely with customers, and because the location is overseas, the difficulty in quality and installation control was increased as well. "I am very proud of this project!" he states.
As for innovation, KC mentions the design of the washbasins for K11 Musea, which is a work made of decorative plaster combined with fiberglass. It depended on the trust of the customers to accept Creativo's novel concept which was to add some unusual design to a venue with a truly artistic atmosphere. "The finished product is also quite satisfactory."
Spreading the word
To promote the use of decorative plaster, Creativo invited traditional painters to participate in a project's production from time to time. In addition to communicating with each other, they also let the professionals use decorative plaster, understand its characteristics and application methods, and bring it to a wider application level. At the same time, KC also cooperates with paint shops on the market to promote decorative finishes and introduce the store staff to what decorative plaster is. In the future, he hopes to hold courses to make relevant knowledge more popular, so that people who are interested can also learn the intricacies of using of decorative plaster and it's many potential benefits to designing perfect interiors.
Challenges and opportunities
"With more and more people are joining the decorative plaster industry now, competition has certainly increased, but in the long run, it will be a good for the market, because more competition means more demand, and maintaining competitiveness drives us to continue to grow and to challenge ourselves creatively. The pursuit of progress is the driving force to keep improving products. For example, creating different patterns and effects, so that users can find exactly the right effect for their projects," adds KC.
In the future, he believes that feature texture walls in the home will be a major trend, because they can embellish any living space, are durable and made from natural materials, so they are the perfect choice for those who desire wellness and the pursuit of healthier living.
However, KC believes that at the moment, Hong Kong customers tend to be overly simply and not necessarily imaginative. Such that simple Japanese styles, marbles and cement textures are the go to choices for many local clients. "Hopefully as the products become more widely used our clients will show even greater creativity and really stretch the limits of what can be achieved."
In terms of commercial projects, says that that the customisation of prefabricated components will increase, and there should be room for further development in the use of buildings' exterior walls.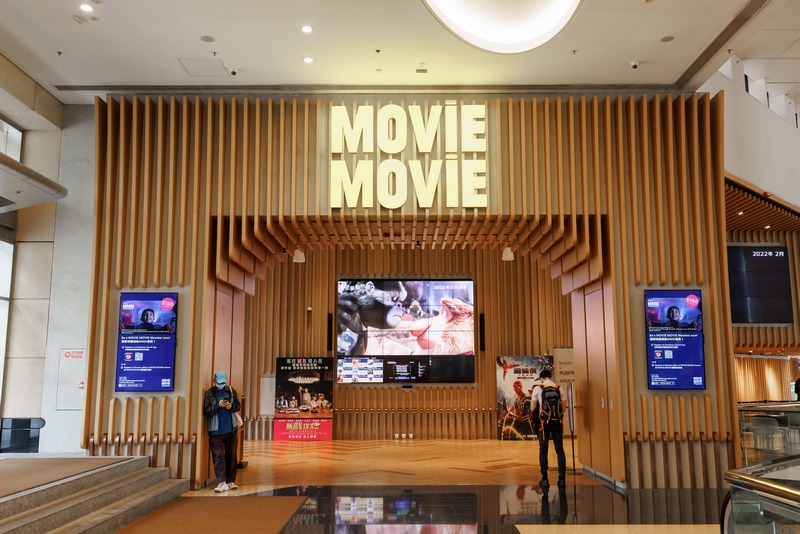 The future
Regarding the company's future, KC says that there are three major directions, Hong Kong is still the foundation, the home base and continuing to develop commercial and residential projects is the main goal here. Next is the mainland market, because the mainland market where the competition is more intense, but the quality is relatively uneven, so having certified Italian imported materials is an absolute advantage for Creativo! The third area of focus is to strengthen the development of the Southeast Asian market, with the hope of expanding the company's territory to include Malaysia and Singapore amongst other places.
"In fact, we have already cooperated with several local companies in the region. I aim to continue to promote the wonderful qualities decorative plaster products farther afield throughout Asia."
For further details, please visit creativo-ltd.com.