The eight edition of Build Eco Xpo (BEX) Asia will be held in conjunction with the inaugural Mostra Convegno Expocomfort (MCE) Asia, from 2 – 4 September 2015 at the Marina Bay Sands, Singapore.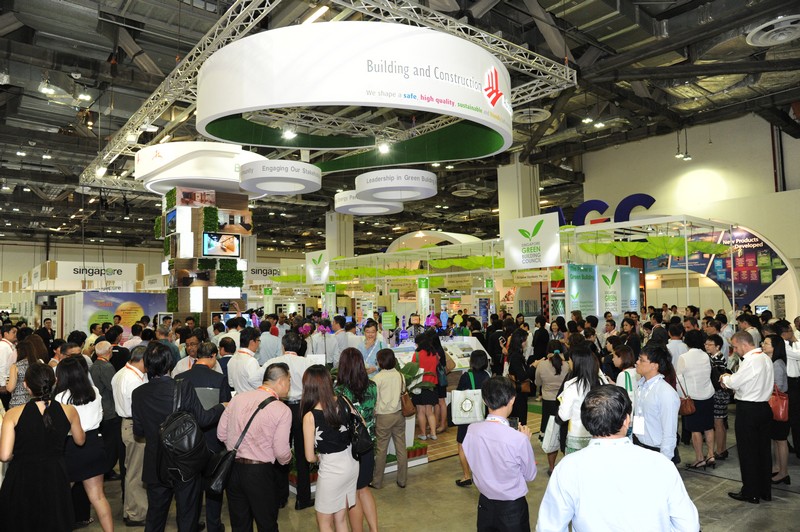 With strategic partners like the Building and Construction Authority of Singapore (BCA) and the Singapore Green Building Council (SGBC), and other supporting industry organisations such as ASHRAE (Singapore chapter) and the Federation of the Italian Associations of Mechanical and Engineering Industries (A.N.I.M.A.), Singapore Plumbing Society, and Institute of Engineers Singapore (IES) just to name a few, BEX Asia and MCE Asia brings together more than 500 exhibiting companies internationally from Australia Canada, China, Germany, Hong Kong, Italy, Japan, Korea, Malaysia, Taiwan, Thailand, Turkey, United Kingdom and United States of America. MCE & BEX Asia 2015 will showcase the latest energy efficiency solutions, green and sustainable products and technologies to some 11,500 building professionals expected from the region.
CONNECT, LEARN & SOURCE AT BEX ASIA 2015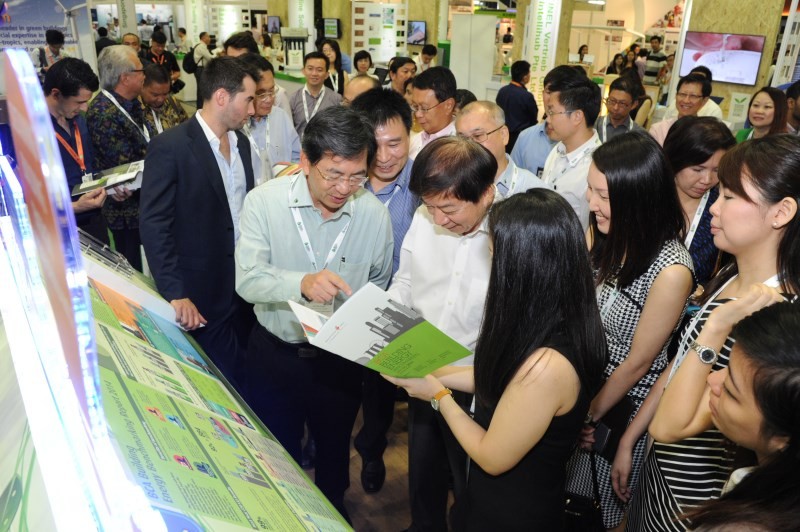 With a key focus on green and sustainable solutions, BEX Asia 2015 is expected to attract architects, real estate developers, building owners, contractors, interior designers and consultants to the three-day sourcing event.
This year, in line with Singapore's Smart Nation vision to improve lives and businesses through fuller use of technology, BEX Asia 2015 will feature smart solutions providers such as Abzil Singapore Pte Ltd, Green Koncepts Pte Ltd and Mun Hean Singapore Pte Ltd that encompasses Cloud Energy Management Systems, Fault Detection and Diagnosis and the rapidly-growing Office Eco-Internet of Things (IoT).
To guarantee that visitors and exhibitors are connected seamlessly, the show will be hosting its popular customized business meetings, an avenue for buyers to meet with their preferred choice of vendors and vice-versa. To facilitate greater cross-border collaborations, country-led overseas delegation groups from the region are also expected on the show floor.
"Since its inception in 2009, BEX Asia has been leading the industry to drive the green built environment movement by providing a platform for regional interaction. We have facilitated the exchange of technologies and ideas, and embolden companies to take on a more integrated approach on the adoption of green technologies and methods. With the increasing demand for innovative ACMV, plumbing, and renewable energy solutions in Asia as cities become more urbanized and building professionals grapple to balance the increasing building energy consumption costs with the growing scarcity of energy resources, we see great synergy to bring the Asian edition of MCE to Singapore. The two co-located BEX Asia & MCE Asia will provide convenient, comprehensive and global sourcing for the building and industrial sectors for the region to source for international suppliers." says Ms Louise Chua, Project Director of Reed Exhibitions.
Other key companies exhibiting at BEX Asia 2015 include AGC Asia Pacific Pte Ltd, Camfil Singapore Pte Ltd, IQ Group Sdn Bhd, NS Bluescope Lysaght Singapore Pte Ltd and ST Electronics (Satcom & Sensor Systems) Pte Ltd.
THE DEBUT OF MCE ASIA – A single solution-oriented approach TO four MACRO SECTORS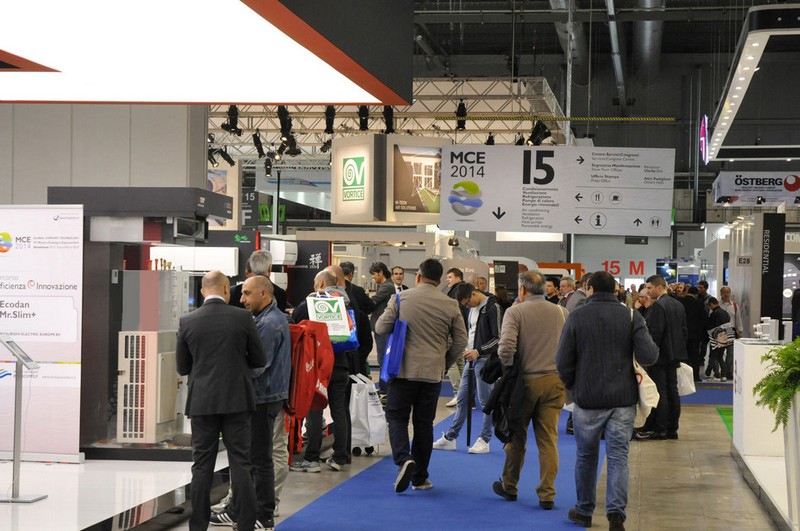 As a geoclone of the first and largest trade exhibition established in 1960 in Italy, MCE Asia 2015 is well positioned as the conduit to leading European suppliers of the latest, innovative solutions in energy efficiency and comfort technology. MCE Asia will be the single platform to congregate the key players in these 4 macro sectors – 'Cooling', 'Water', 'Renewable Energy' and 'Heating', to serve Southeast Asia's burgeoning building and construction industry.
Themed "Energy Efficiency & Global Comfort Technology", the inaugural MCE Asia will address the dual concept of energy saving & efficiency via innovative technologies and integrated systems with enriched living comfort through optimised indoor environment quality. Key brands exhibiting at MCE Asia, Bitzer Refrigeration Asia Pte Ltd, BELIMO Actuators Limited, Caleffi SpA, Cimberio SpA, COES Company, Daikin, DEOS Control Systems GmbH, ebm-papst SEA Pte Ltd, Galletti SpA, Itap SpA, KSB Singapore (Asia Pacific) Pte Ltd, Mitsubishi Electric, Panasonic Asia Pacific Pte Ltd, Rubinetterie Bresciane Bonomi SpA, Saudi Ceramic Company, Reflex Winkelmann GmbH, Reliable Controls Corporation, Smardt Chillers Pte Ltd, and many more.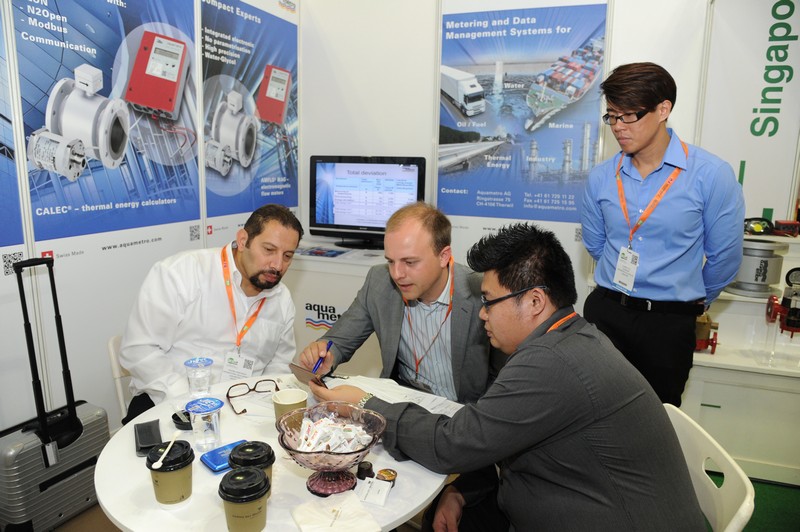 The focal audience for MCE Asia is specialised building professionals within the residential, commercial, industrial, institutional and hospitality sectors, and those whom are concerned with the above evolving trends.
"MCE Asia is the first exhibition in the region dedicated to energy-efficient residential and industrial installations from complementary sectors like cooling, water and renewable energy. We believe MCE Asia with its diverse yet synergistic product sectors, is a timely import that fills the growing gap between the supply and demand of energy-efficient solutions in Asia. We are very excited to leverage on the rich market opportunities that MCE Asia presents." says Ms Iris Pioch, Head of Marketing, Southeast Asia, ebm-papst SEA Pte Ltd.
Global Green Building Community Gathers in Singapore
Collectively, BEX Asia 2015, MCE Asia 2015 and the International Green Building Conference (IGBC) 2015 will be the key platforms during the Singapore Green Building Week in September for the exchange of global expertise, knowledge and solutions for the future of Southeast Asia's Sustainable Built Environment.
For more information on BEX Asia 2015, visit www.bex-asia.com.
For more information on MCE Asia 2015, visit www.mcexpocomfort-asia.com.