In a global economy currently struggling with sluggish growth and slim profit margins, subtle changes unnerve markets, especially those as inelastic as the aviation market which, even in healthy economic conditions, is very responsive to small dips in world economic growth.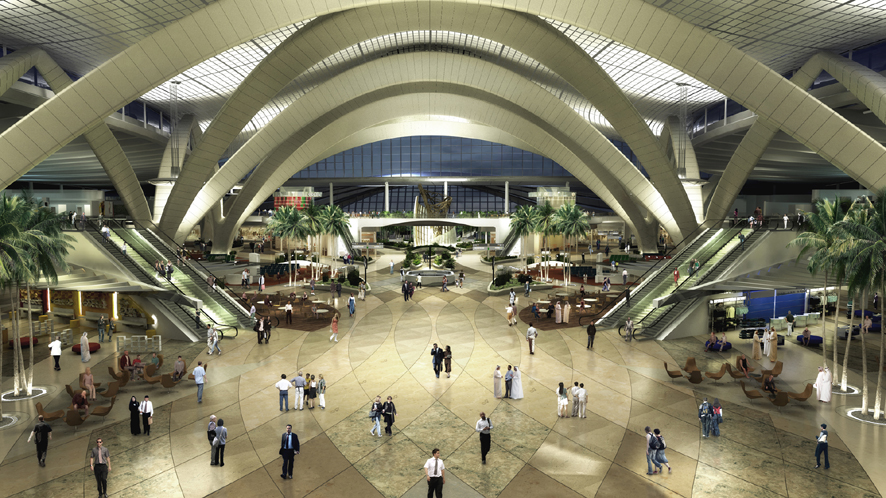 The Air Transport Association (IATA) reports that whenever world economic growth dips below 2%, there is turbulence in the industry. With growth hovering just a few percentage points above that mark, we're seeing tremendous volatility in a market in which resilience is hard to come by and the scarcity of foresight is rivalled only by its necessity. In order to navigate such turbulence, it is our responsibility as designers to bring three things to the transportation industry: social responsibility, anticipatory design, and solidarity. 
Today, the buzz word in socially responsible transportation design is intermodality. Intermodal transportation has existed since humans harnessed technology to facilitate movement. Voyageurs carried canoes so that they could traverse land and water and rail lines were designed to connect distant ports. Today, there is an unprecedented need for intermodality due to the increasingly global marketplace, the urgent need to support urban density, the profusion of transportation technologies, and the growing demand for varied and enjoyable travel experiences. 
With the advent of modern air travel, greater emphasis has been placed on convenience, amenities, and the travel experience. Since passenger transportation accounts for over 85% of airline industry revenues, this trend is not to be overlooked. Successful airport designs balance the needs of landside and airside programs, and incorporate state-of-the-art technology and security program requirements along with ample passenger amenities.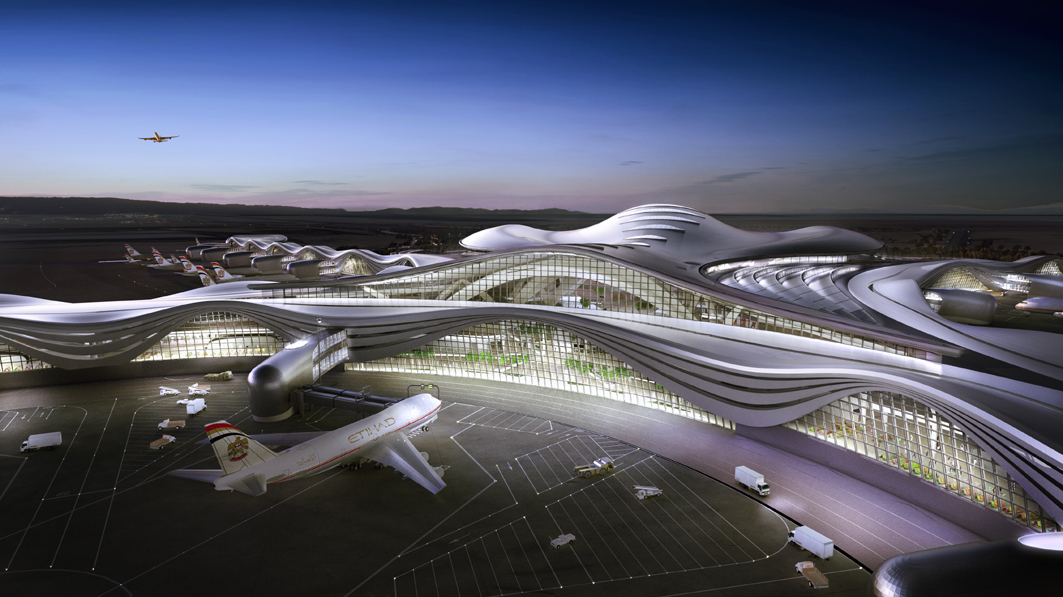 By focusing on the sequence of events and activities associated with flying, airports like Buffalo Niagara International Airport and Philadelphia International Airport celebrate the spatial experience of travellers as much as their joy in arriving. These projects aim to foster a strong sense of community through creating inviting, accessible environments enhanced by generous public space and pleasing materials—aspirations that are foundational to KPF's work and to design excellence. 
KPF's work also fundamentally alters the way buildings are seen today, at a time when such change is essential. By the time this article goes to print, the world population will have reached 7 billion people. Design must anticipate the needs of these billions and of the billions to come for social, environmental and economic reasons. Anticipatory or "future-proof" design can increasingly be equated with sustainable design. 
Towers like the International Commerce Centre in Hong Kong, for example, speak to the promise of the tall building as a sustainable paradigm, in which individual buildings form part of a larger ecosystem of vertical centres linked by horizontal networks of public transportation. Transit-integrated buildings represent a sustainable model for future development. Increasing density at city centres is more effective in preserving land resources and reducing energy usage than the alternative of urban sprawl. KPF has been on the forefront of this movement, providing designs for some of the most progressive transportation projects, sustainable cities and transit-integrated, super-tall towers.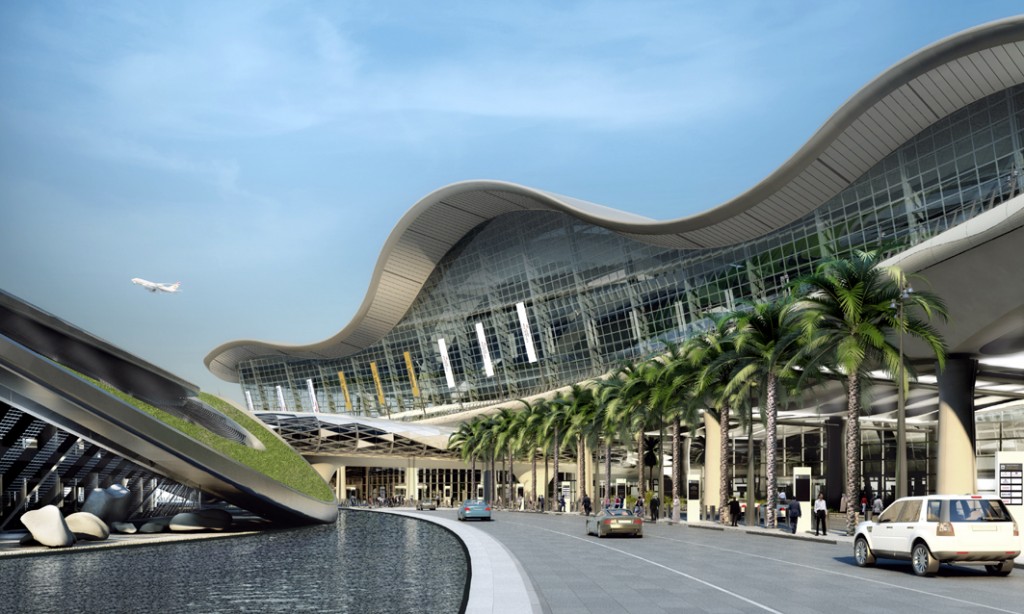 Airports have the potential to play a key role in anticipatory design. KPF's design for the Abu Dhabi International Airport Midfield Complex responds to the natural environment, while also meeting the needs of the rapidly-expanding capital of the United Arab Emirates. The airport expansion is integral to Plan Abu Dhabi 2030, a framework for the Emirate's future development and projected population growth. Designed to accommodate up to 20 million passengers, the project is so large that its life cycle exceeds the exuberance of individual business cycles. 
In such a climate, solidarity is essential. Like pilots, designers must resist the urge to overreact to the variability of cyclical changes. Projects like the Abu Dhabi Airport have given KPF the opportunity to provide support for our client through all of these cycles, and to invest the time and efforts of our team. With work in diverse markets, KPF is fortunate to have a strong global presence and to have enough resources to continually provide a high level of service to our clients. 
For us, the greatest honour is not the recognition of our peers or industry associations, but rather the appreciation of our clients, more than 50% of whom are repeat clients and some of whom we have worked with successfully for over a decade. In an economy in which developers and financiers have become increasingly conservative and cost-conscious, our clients return to us for their design needs because they understand that quality pays off in the long run. 
In addition to being "the most important unsolved problem of classical physics," in the words of Nobel Laureate Richard Feynman, turbulence may be the most important unsolved problem of modern economics. Yet it is one that can and must be managed.
Anthony Mosellie AIA joined KPF in 1988 where he has developed specialized expertise in the design of airport and multi-modal transportation facilities. With extensive experience leading large multidisciplinary teams for large-scale urban infrastructure and civic improvement projects, he has served as Managing Principal or Principal-in-Charge for some of the firm's most complex projects.