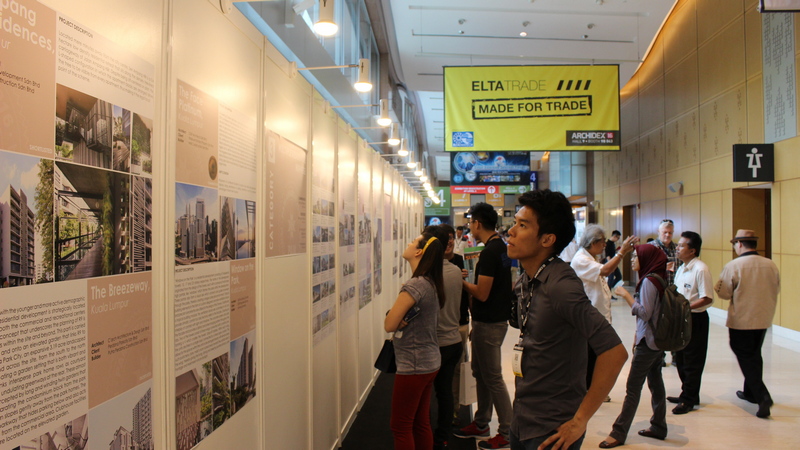 (5 July 2023, Kuala Lumpur) The stage is set, and anticipation is building as ARCHIDEX, gears up to welcome an anticipated gathering of 36,000 professionals from the architecture, interior design, and building industry. From 26 – 29 July, the Kuala Lumpur Convention Centre will transform into a hub of creativity and inspiration, hosting the International Architecture, Interior Design and Building Exhibition that plays an integral part of the highly anticipated Kuala Lumpur Architecture Festival (KLAF).
Jointly organised by the Malaysian Institute of Architects (Pertubuhan Akitek Malaysia/PAM) and C.I.S, ARCHIDEX has solidified its position as Asia's Leading Architecture Business Event, and it is where collaborations are forged, game-changing ideas are born, and the latest developments are discussed by regional industry associations and council.
Delving into the pillars of Sustainability, Future Architecture and Wellbeing, ARCHIDEX will explore the critical issues that are shaping the industry today. With 10 halls dedicated to showcase the latest technology, services solutions and products made for architects seeking designs aligned with the needs of future buildings, the exhibition will be grandest gathering of its kind in Malaysia, featuring 600 local and international exhibitors with 1,400 exhibition stands from 13 countries and regions.
ARCHIDEX promises an extraordinary experience with its expansive lineup of exhibitors, conferences, product launches, business meetings, and networking events, all under one roof. It is a melting pot where industry professionals, architects, renowned speakers, emerging talents, and leading brands converge.
ARCHIDEX, renowned for its commitment to promoting excellence and fostering innovation in the architectural realm will also feature the prestigious ARCHIDEX Star Awards that recognise excellence in architecture and design as well as ARCHITALENT, a programme designed to cultivate architecture students and help architectural firms discover the brightest talents in the field.
Promising an immersive experience, ARCHIDEX will present cutting-edge exhibits and thought-provoking talks that aim to engage, evoke and evolve the visitors' perspective on architecture. At the heart of Hall 8 that features the future, the centrepiece PAM Pavilion will command attention with its meticulously crafted glass structure designed to embody clarity and purity, that serves as a testament to PAM's unwavering dedication to architectural progress and professional excellence.
This year's edition takes on even greater significance as it coincides with PAM's momentous 100th anniversary. It's a celebration that adds an extra layer of excitement and significance to the event. ARCHIDEX will host a wide range of captivating activities, including the insightful five DATUM conferences across four days where DATUM:KL, DATUM+PLUS, DATUM:PRO, DATUM:M and DATUM:EDU themed "We as 1", will feature over 30 local and international speakers. It is an opportunity for professionals to gain valuable knowledge, expand their networks, and forge collaborations that drive the industry forward.
ARCHIDEX promises to be a transformative celebration of architecture, design, and innovation, bringing together professionals, visionaries, and industry leaders to shape the future of the industry. Join us at ARCHIDEX as we embark on this remarkable journey together.
For more information, please visit the official website at www.archidex.com.my and visit
https://bit.ly/ar23reg to pre-register your visit to the exhibition.