(7 July 2023, Hong Kong) Swire Properties' proprietary sustainability initiative for office tenants, the Green Performance Pledge (GPP), officially kicked off its next phase after two years of successful implementation. The enhanced edition gives members greater access to knowledge sharing programmes making it easier to collect and carry out data analytics to help them achieve their ambitious ESG goals.
(按此瀏覽中文版)
The announcement took place at the Awards Presentation Ceremony for the 2022/2023 participants, which celebrated their successes over the past year. More than 100 business executives including tenant representatives and other partners attended the event. Kennedys, LVMH Fragrance Brands, the Securities and Futures Commission and Sylebra Capital Limited achieved the highest Platinum rating for office operations; while Amundi, Bank Julius Baer, Boston Consulting Group and PAG Consulting Limited hit the top Three-Seed rating for sustainable office fit-outs.
Don Taylor, Director, Office at Swire Properties said, "The Green Performance Pledge has been very popular with our participating tenants, expanding fivefold in just two years. We're delighted with the sign-up rate, with nearly 70 tenants having joined across our Hong Kong office portfolio, representing 44% of the occupied lettable floor area.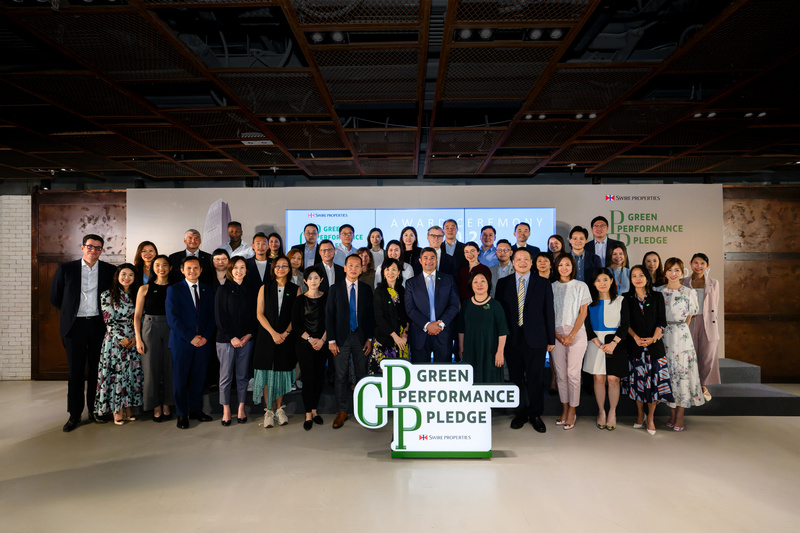 "Building on this successful landlord-tenant collaboration, we'll be introducing more initiatives to give tenants new tools to meet and hopefully exceed their ESG goals. The ultimate objective is to build sustainable and vibrant communities where everyone can thrive."
GPP members, like our tenant base, come from diverse sectors including finance, luxury, legal, information technology and beyond. Over 90% of new tenants at Two Taikoo Place, the Company's most recent triple Grade-A office tower at Taikoo Place, have signed up.
Through the GPP, participants can access an array of tools and solutions such as free energy audits, water flow tests and flow restrictor retrofits, as well as the successful Smart Waste Reduction Challenge – an initiative that uses smart scales and a digital platform to gamify and incentivise tenants' waste reduction journey.
Some of the most impressive achievements from the GPP programme to-date include:
Completed Energy Audits: 13% (or over 400,000 sq ft) of GPP tenanted area; with most premises identifying possible energy savings of 10% or more;
Improved Water Efficiency: Through extensive installation of smart water metres and flow restrictors, GPP tenants at Taikoo Place achieved a 22% reduction in tenants' water consumption between the second half of 2022 and Q1 2023;
Overall Waste Diversion Rate: GPP tenants participating in the Smart Waste Reduction Challenge achieved a collective waste diversion rate of 33% between April 2022 to March 2023.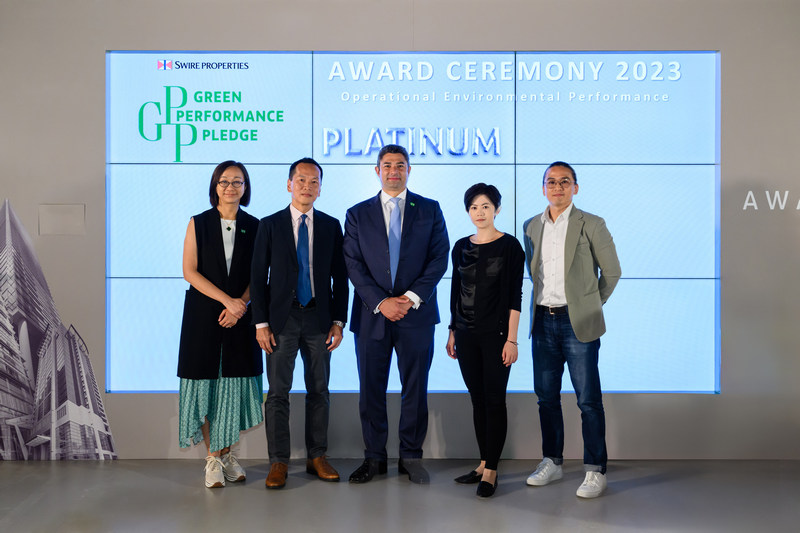 GPP'S NEWEST OFFERINGS
A highlight of the ongoing efforts to invest in tenants' sustainability efforts is the "GPP Academy";a three-year collaboration with the Business Environment Council (BEC) that will enable office tenants to tap extensive industry knowledge, network and share best practices from other companies.
The GPP Academy will offer quarterly engagement opportunities including seminars, building tours and workshops, with the aim of enhancing tenants' sustainability capabilities so as to improve their energy, water and waste reduction performance.
Digitalisation will also be a key focus going forward, with smart solutions such as a main circuit monitoring system (power metering), digital water meters, as well as the continued deployment of smart waste solutions. These will help facilitate the generation, and benchmarking of energy, water and waste data for shared use.
As part of Swire Properties' Sustainable Development (SD) 2030 Strategy and longstanding commitment to fighting climate change, the Company launched the GPP in 2021 – an action-oriented tenant engagement initiative that covers the entire tenancy lifecycle in the two core areas of fit-out and operations. Building on the basic premise of a green lease, Swire Properties works with office tenants to measure and identify actionable ways to reduce energy and water consumption and waste. The Company aims to have 50% of its office tenants, in Hong Kong and the Chinese Mainland, join the GPP by 2025[1]. Apart from Hong Kong, the GPP has been piloted throughout the Company's Chinese Mainland portfolio since December 2022 – with 13 tenants from three office developments currently participating.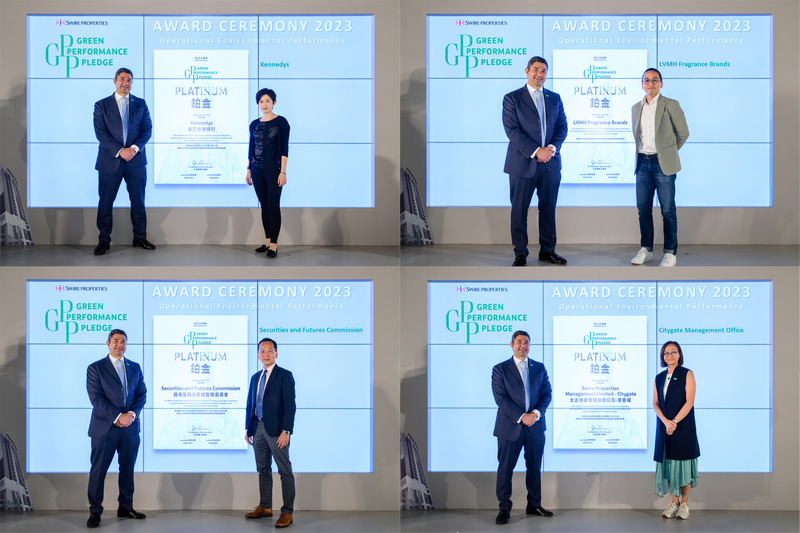 ---
[1] Measured by occupied lettable floor area ("LFA") of office portfolios at 100% basis comprising of Taikoo Place and Pacific Place in Hong Kong and Taikoo Hui Guangzhou.
Visit Swire Properties' website at www.swireproperties.com.