(3 APRIL 2016, HONG KONG) – China's residents are travelling overseas in record numbers despite slowing economic growth at home – and this is helping to boost retail and hotel sectors in Asia.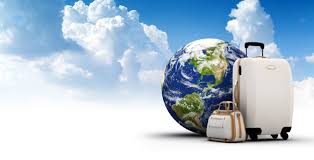 Since first crossing the 100 million milestone in 2014, the number of Chinese nationals visiting overseas destinations has continued to rise, hitting a new high of 109 million in 2015, according to market research company GfK. Growing tourist numbers equate to an increasing amount of tourist dollars: Last year's retail spend was estimated to be $229 billion.
Mandy Li, Senior Vice President of JLL's China Hotels & Hospitality Group, isn't surprised by the numbers. The economic slowdown comes "after many years of high-speed development," she says, and China has made the shift to a "consumption-driven" economy. On top of that, many Chinese workers enjoy generous annual leave and have the time and money to travel – especially younger workers in well paid jobs.
Indeed, the GfK figures show that 50 percent of the country's outbound travelers in 2015 were aged between 15 and 29 with a further 37 percent aged between 30 and 44.
Currency fluctuations have also proved favourable for the Chinese planning overseas travel. While the Chinese currency, the Renminbi (RMB), has depreciated against the US dollar, the Euro and Japanese Yen have depreciated against the RMB, making travel to Japan and Europe attractive to Chinese tourists.
In addition, to cater to the increasing number of Chinese tourists, overseas destinations are "providing flexible visa policies to them," Li says.
The Asian countries with the pull factor
South Korea and Thailand are now the top destinations for Chinese nationals, with Hong Kong in third place followed by Japan and Taiwan, according to GfK.
Although rising numbers of Chinese are visiting Europe and North America, Li believes that Chinese tourists prefer Asian destinations because of proximity, generally lower travel expenses and the region's cultural and economic ties with China. Many Chinese now live and work in Asian countries, giving them more of a "cultural sense of intimacy" with Asian destinations.
Shopping for luxury goods is just one aspect of why the Chinese head abroad – but it's an important one. Seoul is a popular destination in part because luxury goods are cheaper in South Korea than in China.
Asia benefits from China's growing travel bug
While Hong Kong's proximity to mainland China makes it an obvious destination, numbers were down in 2015 due to the high price of luxury goods there. In spite of this, around 70 percent of Hong Kong tourists are from neighboring China.
Thailand in particular has seen a surge in Chinese tourists. According to the Bangkok Post, the majority of foreign tourists in Thailand in 2012 were Chinese and their numbers have surged since then, jumping from 2.7 million in 2012 to an estimated 8 million in 2015. And they spend more than any other nationality – 190 billion baht ($5.3 billion) in the first half of 2015, according to Thailand's tourism authority.
High holiday expectations
Chinese tourists are looking for a safe and comfortable vacation experience. "With an increase in purchasing and consuming power, Chinese travelers have higher demands and expectations from hotels and resorts. They look for high-end or boutique resorts with cultural features, so they can better experience the local culture. They are willing to pay more as long as they think it has value for the money," says Li.
More than half of Chinese travelers are likely to book 3 or 4-star hotels when they travel abroad with a further 17 per cent electing for a 5-star property and seven per cent preferring all-inclusive resorts, based on Hotels.com's Chinese International Travel Monitor 2014.
Looking forwards, Li expects the growth rate of overseas travelers will moderate but she does not expect a downturn in outbound Chinese tourism any time soon, with "friendly and diversified marketing activities and cooperation with Chinese OTAs [travel agencies]" making overseas travel to established destinations increasingly attractive to Chinese tourists.