The organisers of ASIA HOREDA 2021, Informa Markets and PRC Magazine, are delighted to introduce the esteemed juding panel for theinagural staging of Asia Hospitality and Design Awards 2021.
Leaders in their fields, the judges will be looking for the most outstanding hospitality and retail designs that demonstrate a unique flair, innovation and a commitment to sustainability, across multiple categories.
Asia's leading designers have a shared commitment to excellence. HOREDA aims to convene designers of the most captivating projects across Asia. The Awards will draw together a body of industry's best and brightest, representing the highest accomplishments in design, to spark innovation, motivate collaboration and advance sustainable living.
Hospitality Category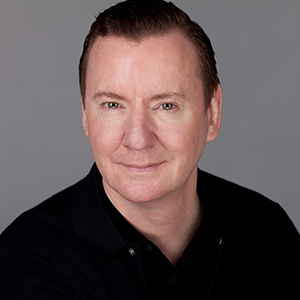 Adrian leads LW Interiors division across APAC & MEA. Adrian is a passionate, creative, and energetic leader in design, sensitive to the client and project needs, Adrian's expertise, and flair in spatial design hallmarks drama with timeless contemporary elegance. His original thinking and process combines practical business sense, ingenious planning, and innovative design storytelling.
LW projects include Raffles One Shenzhen Bay, Zabeel House The Greens, The Edition Dubai, Hyatt Regency Cape Town, Four Seasons Bangalore, Walldorf Astoria Kuwait, Fairmont Chengdu. Projects for Conrad, Radisson & Taj are currently in the design stage.
Adrian has contributed on the jury for AHEAD MEA, and World Interiors News London, he is a confident speaker within the design community, he has participated in design thought leadership discussions at Hi Design, HOFEX and Downtown Design.
Adrian has been the recipient of numerous accolades including AHEAD, SBID, A&D, ID and CID. Adrian is proud to be associated with the inaugural HOREDA design awards 2021.
J Lee has extensive experience designing luxury hotels all over the world. Her experience covers three sides of the hotel design table: hotel operations, architecture and interior design. She brings passion, creativity and practical insights to her practice. For over 30 years J Lee has worked with various international hotel operators in Europe, North America, Japan, China, Australia, Thailand, India and other South East Asian countries. She has a talent for transforming the client's vision into timeless and modern designs that create a memorable guest experience and expresses both the brand's identity and local culture. Originally from Chicago in the USA and working around the world, J Lee exemplifies a global thought leader with an innate ability to solve the most complex design problems, each one with a unique solution.
As a Registered Architect, Johnny Li is the Head of Studio and Managing Director of AB Concept. He takes the helm and helps AB Concept thrive by overseeing the studio's day to day operation and business direction that are not only distinctive but strategic.

With nearly 20 years of experience, Johnny's visionary perspective has led him to partake in global prominent projects with exceptional clients, speaker of events and judge at design awards. His portfolio at AB Concept expands worldwide throughout Hospitality and F&B sectors, being the cultural partner and designer with luxury brands such as Four Seasons, Waldorf Astoria, JW Marriott, W Hotels, as well as Commercial and Residential projects, including K11 Musea in Hong Kong, One Thames City in London, and EXTELL's 50 West 66th Street in New York, just to name a few. 
Layered by architectural discipline, love of travel & food, and passion in design, Johnny is known for being a provocative leader who works together with the team to deliver projects that are punctuated by strong cultural sense. With his design flair and versatile capacity, Johnny has led the team to strive for success in a skillful and effective manner.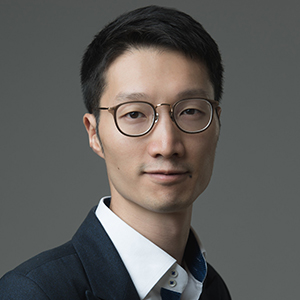 Rod studied Architecture at the Bartlett School of Architecture. His focus has been on the residential and hospitality sectors, as well as high rise projects working extensively with high profile clients in HK and mainland China including Swire Properties, New World and Vanke.
Before joining Conran and Partners, Rod led another UK studio in HK, Make Architects, where he was responsible for the design of a 25-storey residential development in Ho Man Tin with Swire Properties, the first residential project to receive BEAM Plus Platinum. Drawing on the hospitality sector for inspiration, Rod also designed The Leadership Training Centre in Lantau Island, which is one of the most sustainable buildings in Hong Kong, and a high-end residential tower at Lun Fat Street in Wan Chai.
Rod joined Conran and Partners to lead its Hong Kong studio and is responsible for acquiring new business, growing brand awareness and overseeing the creative design direction in architecture of the Asia branch.
Since joining the practice, Rod has led several architectural competitions in the Asia Pacific Region, with a particular interest in public cultural projects such as Seoul Photography Museum and War Memorial Park which blurs the line between landscape and the built environment.
Rod's design philosophy is focussed on building sustainable communities, embedded with creative public spaces to enhance the wellbeing of the people using the spaces.
Outside of work, Rod is a visiting critic at the Chinese University of Hong Kong and is enthusiastic about exploring Hong Kong's great outdoor spaces with his young family.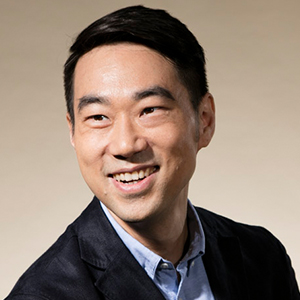 Simon Zeng is a leading Interior Architect, with over 20 years of experience within the hospitality industry.
Zeng focuses on crafting meaningful spaces of enduring value. His design has led several award-winning hotel projects throughout Asia. He has been awarded the HA+D Award for Design Excellence, Idea-Tops International Space Design Award for Best Hotel Design, Asia Pacific Design Awards For Elite – Grand Award, CIAD for Top 10 Most Original Design Institutions, and Guang Zhou Design Week – Best of the Best Design.
With aspirations to redefine interior architecture standards, Zeng partnered with Vincent Zhang and founded STYLUS STUDIO in 2013. Simon is responsible for both studio management and design leadership, working with ambitious clients across luxury hotel, retail, F&B and commercial space.
Retail Category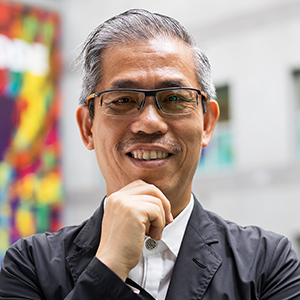 Charles Ng, the Founder, Creative Director and Chief Brand Consultant of Maxi Communications Ltd. which is one of the renowned Brand Consultancies in the Greater China Region and Hong Kong. He holds a Master of Arts in Design from the Hong Kong Polytechnic University, is now the Advisor of Hong Kong Brand Development Council, the Founding Chairman of Hong Kong Brands Association, Vice-chairman of Design Council of Federation of Hong Kong Industries, and was the Chairman of Hong Kong Designers Association (04-06) and Fellow Member of The Chartered Society of Designers. Mr. Ng was awarded as the Top Ten Designers in Hong Kong in 2008, and was also the awardee of Hong Kong SME Innovation Award 2016, the Outstanding Achievements Award (Design Sector) in Hong Kong Prints Award in 2018 and Hong Kong Cultural Industries Award in 2019. Ng has won over 100 awards locally & overseas.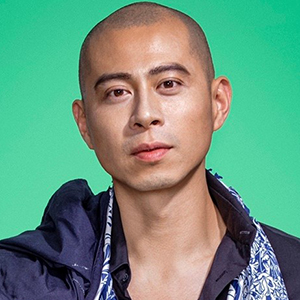 Francis Leung started VISUAL MERCHANDISING for many international brands like Prada, Tom Ford, Maison Margiela for the China and Asia Pacific Markets, after his modelling career and jobs for LV and Fendi in his early 20s. He has more than 15 years working EXPERIENCE in fashion industry, his accomplishment was done by being the principle of brand headquarter and regional function.
His team have been leading the VISUAL MANAGEMENT at the fashion groups such as The Swank Shop, Miss Sixty – Trendy International and Lagardère Travel Retail. His DEDICATION also involves marketing production, collection design, brand development, store design and team building to deliver the best creativity throughout the seasons.
His CURRENT position at House of Abraham is to stretching out the talents and expertises in more creative projects, not only within luxury fashion retail business but also reaching the new concept of hospitality experience, fitness and lifestyle.
By transversing multiple competences, his team have been CONTRIBUTING to Calvin Klein online shop, Hong Kong TDC Central Stage, Korean Designer Association, Shanghai Fashion Week, MOU London, Beijing SKP Department Store, Grimoldi Italy, LA California Pasadena B&B concept, Aleph Floral Design HK, La Boutique Living HK, Marky's fitness and more.
Rufus has spent a 20 year career designing influential stores, malls and department stores for K11, Estee Lauder, British Airways, Fred Perry, Diageo, Hyundai, Sony, and Ikea with a commitment to creating commercial environments that enhance people's lives and improve the performance of businesses. Along with his experience of creating new retail experiences, he has also designed aircraft interiors, cinemas, street markets and developed new concepts for retail banks.
Simon is a Practice Director based in the PMDL Hong Kong studio. He has an extensive range of international experience, having studied his degree in Interior Design in London and worked across Europe, Australia and Asia during his career.
Simon has lead a number of projects across all the practice studios both in Hospitality, Residential, Retail, Commercial and also Education. With his prolific creativity, he brings contemporary and inspiring design to every project. His motivation is to create architectural spaces that are considered and appropriate for its use. These can range from furniture, art installations or pop up spaces that only have a minimum lifespan, to architecture and interior design that will stand the test of time. Having gained experienced across all sectors, he believes that all good design lends its self to each other such as the synergies between learning and working spaces or residential and hospitality spaces. The broader our range of experience, the more we learn and are better informed on decision making for our clients.
Simon has a passion for quality design thinking, creative solutions and attention to detail. He offers a strong level of leadership and clarity to each design project. This has been instrumental in his ability to adapt and to any project type across all sectors which has lead to award winning projects.
Simon has been based our Hong Kong studio leading our Asia and Hong Kong based clients across all sectors. His close working relationships with clients and his creative thinking has contributed to developing inspiring and acclaimed projects both nationally and internationally.