(7 April 2016,Shanghai): Singapore remains the most attractive Asia Pacific destination for multi-national companies (MNCs) to set up their regional headquarters (RHQs), but competition is expected to intensify according to a report released today by DTZ/Cushman & Wakefield, a global leader in commercial real estate services.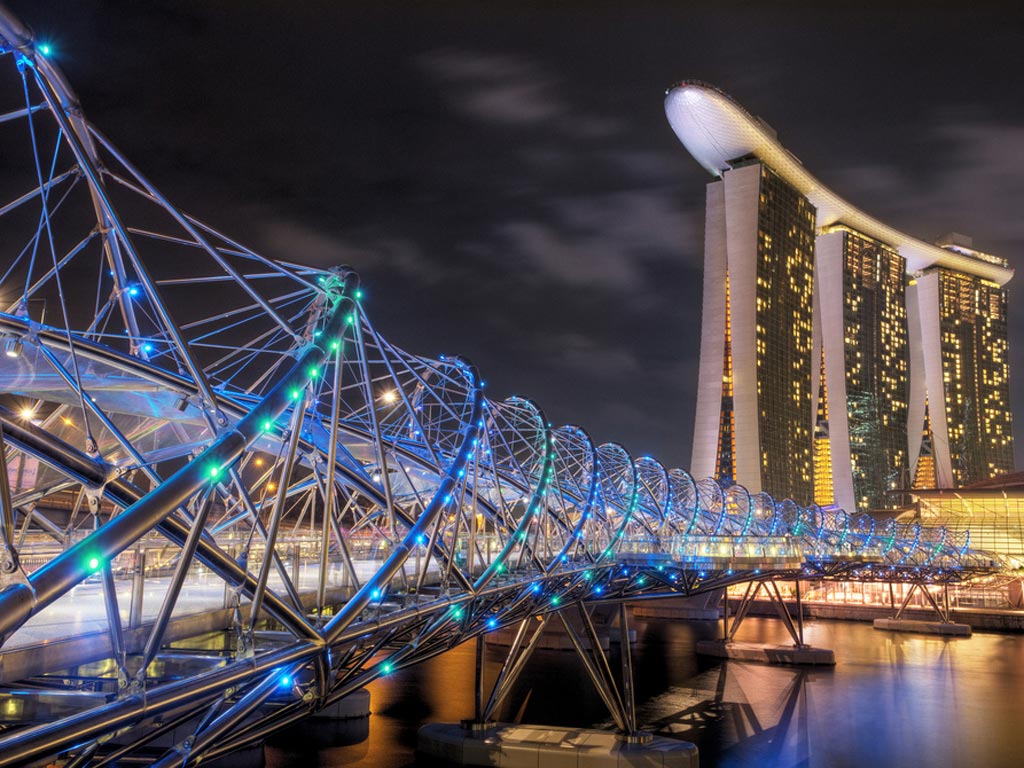 The report notes, that Asia Pacific is forecast to increase its share of Global GDP from 31% in 2015 to 36% in 2030. As businesses continue to seek locations that are close to their target growth markets, the number of RHQs located in Asia Pacific is therefore expected to increase.
Dr Dominic Brown, Head of Australia and New Zealand Research and co-author of the report commented: "Economic growth in Asia Pacific will propel multi-national companies into the region. This growth is based upon the rise of the middle class in the region, growth in the Technology, Media and Telecommunications (TMT) sector as well as economic growth in ASEAN."
The analysis shows that all of the six cities covered – Singapore, Hong Kong, Shanghai, Sydney, Tokyo and Beijing – have their positive, and negative, aspects, but that on balance Singapore comes out on top. While Sydney and Tokyo are established RHQ destinations, their location on the geographic periphery of the Asia Pacific region counts against them both. However, recent depreciation of their respective currencies has resulted in a reduction in costs, which acts in their favor. Beijing has seen costs rise including cost of acquiring land as well increasing employment costs. As the political center of China, Beijing has its fair share of state-owned enterprises, however it is also quite entrepreneurial. Beijing is the country's single largest hub of both mature TMT industries and incubator for related start-ups.
Considering the top 3, Shanghai which placed third, has been the great improver – increasing from just 53 RHQs in 2003 to 470 in 2014 at an average annual growth rate of 21% per annum. Direct access into China has been the main propulsion behind the rise of Shanghai, though it has also been aided by its diverse economic base, access to local talent and that it is the commercial heart of China. However the rising cost of land and cost of leasing prime properties are concerns, as are rising salaries and mounting local business competition.
Singapore and Hong Kong took the top two places respectively. Both are well established locations for RHQs and have longstanding favorable economic and regulatory environments that are designed to attract companies. However, Hong Kong faces a higher cost of living and increasing competition from Tier 1 Chinese cities.
In addition, Hong Kong has regularly been near the top of the most expensive office locations around the world in which to rent space, normally placing behind London and New York. Indeed, on a per square meter basis, Hong Kong is practically twice as expensive as Shanghai and Singapore. The differences are further increased on a per workstation measure, with Hong Kong having the worst space efficiency of the three markets. In contrast, not only is Singapore the most space efficient market of the top three but as a result of rental decline in 2015, it is the cheapest on both a per square meter and per workstation basis.
Singapore, Hong Kong and Shanghai will need to evolve to continue to attract and accommodate RHQs. The Hong Kong Government has made extensive efforts to address office shortages such as through decentralization to Kowloon East and Kowloon West. Similarly the Singaporean Government is encouraging development of space outside of the CBD in areas such as Jurong Gateway, Changi Business Park and Paya Lebar Central. Shanghai has no shortage of space, which acts as a positive. New industry hubs are being developed to aid the city's development, for example the West Bank Media Port.
David Jones, Head of Asia Pacific Client Coverage and Solutions, noted: "Companies can reduce occupancy costs through increasing space efficiency as well as moving into decentralized areas. Core CBD locations in general are expensive and have limited vacancy. For those companies that do not need to be in the CBD, industry specific hubs can offer agglomerations of scale, a cheaper price point and the potential for the development of a bespoke office solution."
In addition, the RHQ model itself is also changing and adapting to economic development in the region. In recognition of the economic diversity in the region, many companies are now progressing from the "one size fits all" approach to a "multi-nodal" approach. These strategic nodes are either developed through aiming to have a significant presence in each of the region's major markets or by locating individual business units in their most relevant market.
Dominic Brown added: "As the region continues to develop and advance, opportunities in emerging markets will begin to appear. For example, the rise and improving maturity of ASEAN economies is likely to offer substantial opportunities, not least because occupancy costs per workstation in Bangkok and Kuala Lumpur are less than a third of those in Singapore."
Ultimately, Asia Pacific will remain a key region for MNCs which will continue to drive the need for space. Singapore, Hong Kong and Shanghai are the strongest all round performers. However, no individual city can offer a company everything that it needs, especially if that company has a diverse array of business units and requirements. Rather we expect to see smaller RHQs set up and for there to be numerous divisional headquarters across the region taking advantage of each city's strengths. This plays to the rise of emerging markets. However, in all instances an in depth understanding of each city across the political, economic, demographic and real estate landscape is required, in order to maximize any opportunities that are presented.