(June 6 2018, Guangzhou) The Guangzhou International Lighting Exhibition looks set to celebrate another year as Asia's leading trade platform for the lighting and LED industry as more than 2,600 exhibitors confirm their attendance.
Attention turns once again to Guangzhou as the global lighting community descends on China for the 23rd edition of Guangzhou International Lighting Exhibition (GILE). Opening its doors from 9 ‒ 12 June, the fair continues to be seen as the industry's most vital platform for information exchange, education and business transactions. Its continued success is once again demonstrated through the fair's growing exhibition space, which in 2018 is increasing in size to 19 halls covering 195,000 sqm of the China Import and Export Fair Complex.
In line with the rapid speed in which the Chinese and Asian lighting markets are evolving, the show's exhibitor numbers have climbed to 2,602 from 22 countries and regions, which is a 7% increase on last year.
Commenting on the show's scale, Ms Lucia Wong, Deputy General Manager of Messe Frankfurt (Shanghai) Co Ltd, expressed: "The increase in the show's scale this year demonstrates the healthy status of the lighting and LED industry. On a global level, the industry seems to have overcome the more challenging aspects of the last few years and appears ready to embrace new openings and prospects in the market. The exceptional uptake once again for the show indicates that the lighting community values Guangzhou International Lighting Exhibition as the most effective event in Asia to find the products and solutions it is seeking."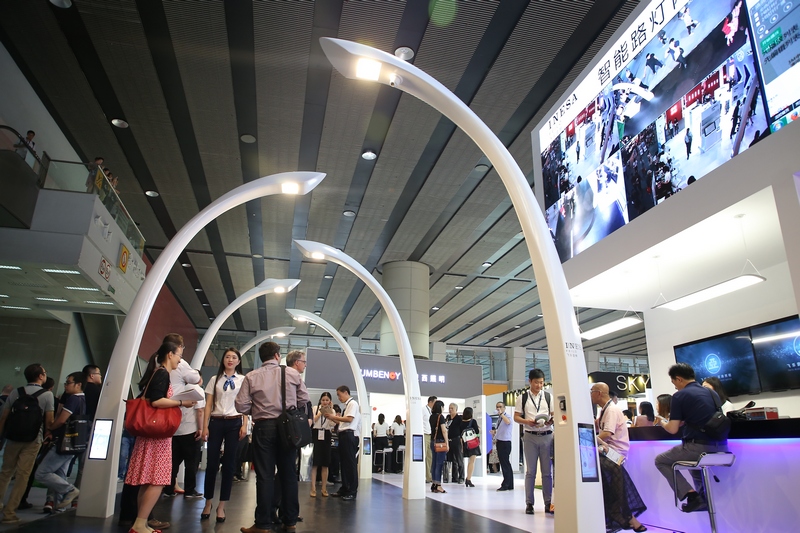 Renowned brands countdown to show opening
Intense competition in the industry has increased the importance of product differentiation and branding. The Brand Name Halls (2.1 ‒ 5.1, 9.2 ‒ 10.2) showcase the largest exhibits in lighting production, technology and applications from the world's most distinguished brands.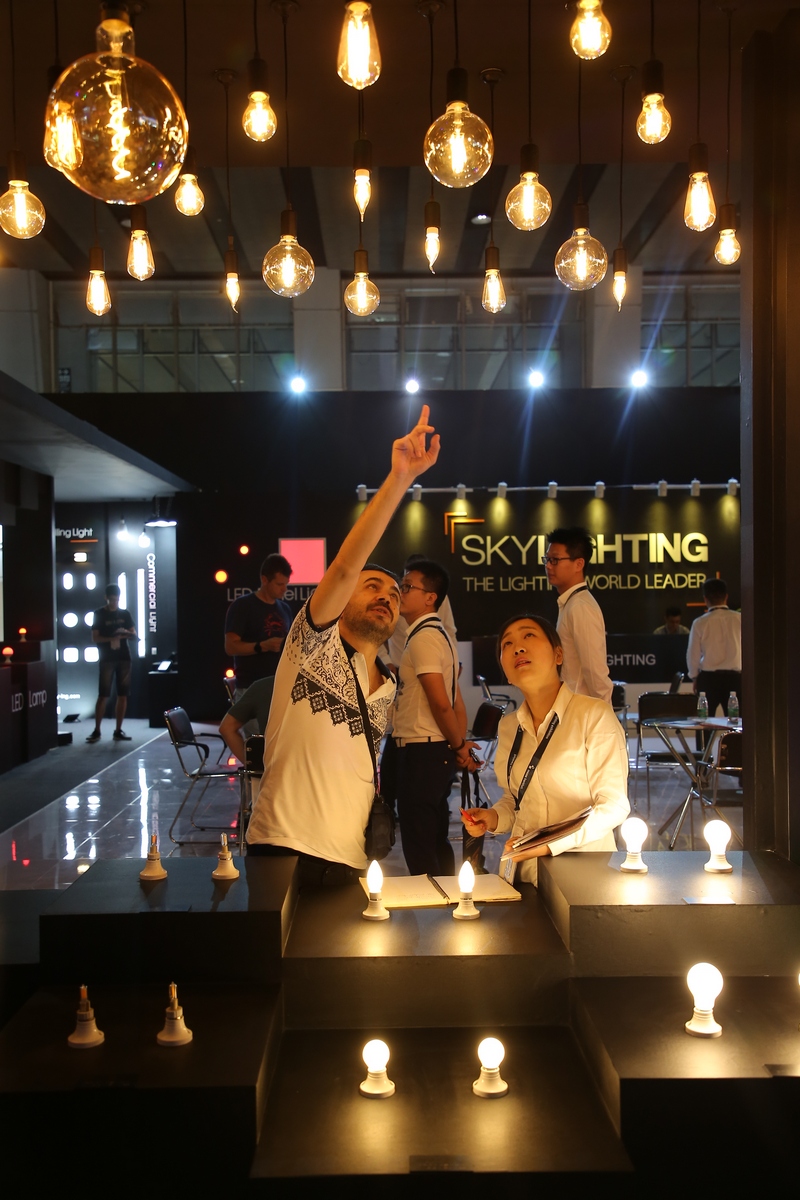 Lighting applications, accessories and electronic components:
Alanod (Germany), BJB (Germany), FEELUX (China), Fumagalli (Italy), Grandar (China), HPWINNER (China), INESA (China), Ledlink (Taiwan), LEDVANCE (Germany), Ligman (Thailand), Mulinsen (China), OML (China), Pelucchi (Italy), WAGO (China), YD Illumination (China)
LED chips, packages, modules and light engines:
Bridgelux (USA), CITIZEN (Japan), Cree (USA), Edison (Taiwan), Everlight (Taiwan), HC SEMITEK (China), Honglizhihui (China), Honourtek (China), Luminus (USA), Nationstar (China), Refond (China), Rf-semi (Korea), Seoul Semiconductor (Korea), Shineon (China), Sunpu LED (China)
LED drivers, driver ICs and controllers:
Aishi (China), DONE (China), Infineon (Germany), Inventronics (China), Mean Well (Taiwan), MOSO (China), Power Integrations (USA)
LED components and packing materials:
Bai Yun (China), Dow Corning (USA), Human Chem (China), KMT Technology (China), S Polytech (Korea)
LED inspection, testing and manufacturing equipment:
Everfine (China), HAN'S (China), Inventfine (China), Kulicke & Soffa (USA), Wanhua (China)
Industry elites share their insights on how to embrace the changes in the lighting world
To echo with the show theme "THINKLIGHT: Embracing Changes", GILE has invited industry elites from influential organisations and leading companies to share their thoughts about those changes.
"With digtial technologies, a whole new lighting era is possible. By using a wide range of sensors and cameras, designers and artists can get direct responses from materials, space or behaviour. Several light atmospheres can then be created within the same environment, revealing various parallel identities and numerous storylines."
Mr Alexandre Lemieux, Creos Experts-Conseils inc.
"For the overall lighting market, the most significant change in the lighting industry is lighting that incorporates AI technology, not just light bulbs but also home appliances and gadgets. For lighting players, the most important thing is to find good connectivity solutions that allow devices to connect with AI-based smart speakers and cloud servers reliably."
Mr Kai Ren, Developer Relation Manager, Bluetooth SIG

"The theme of "THINKLIGHT: Embracing Changes" is a relevant one for lighting designers, who are considering how recent and ongoing changes in technology will potentially change design and architectural and lighting solutions for built spaces."
Mr. David Ghatan, IAD, CLD, IAD President

"From a market perspective, deepening concerns about sustainable development and market regulation have led to more and more countries annoucing energy efficiency regulations. The lighting industry is increasingly concerned with product performance indicators such as flicker, the color fidelity index and reliability."
Mr Jason Zhang, Project Manager, DEKRA Testing and Certification (Shanghai) Ltd Guangzhou Branch
"The industry is facing a fundamental conflict where the market is demanding low cost and high functionality products. However, different ecosystems are demanding different connectivity options which each require investment and maintenace, increasing the cost for manufacturers."
Mr Skip Ashton, VP Software, Silicon Labs
"The lighting industry is now learning to develop new products and features at the same pace as other electronic products. Being able to adapt, learn and develop at a rapid speed is one of the key elements to staying ahead of the market and winning a significant share of the global LED market."
Mr Mickey Madsen, CEO, Nordic Power Converters
"It is very important to connect the lighting industry to the smart city and smart infrastructure and embrace 5G networks."
Dr Yue Zhang, Assistant Professor, University of Leicester, UK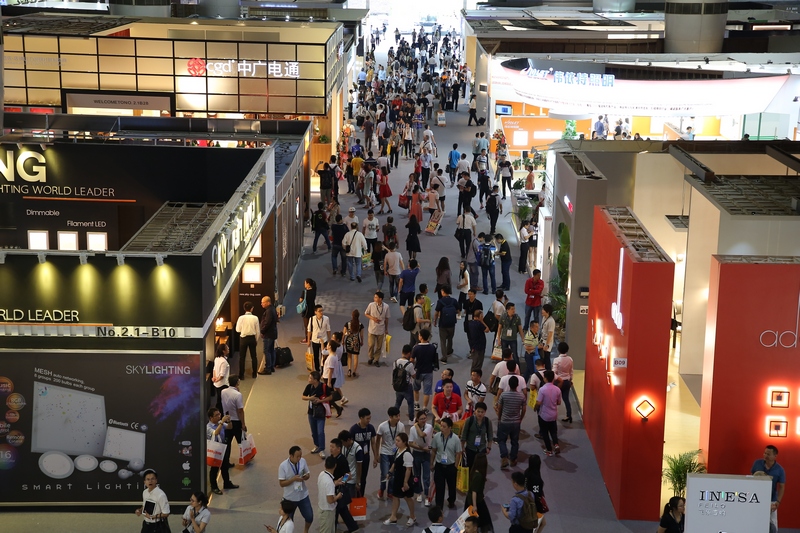 Regarding future industry developments, Ms Wong added: "Lighting has radically changed infrastructure at urban and national level twice before in history, firstly with gas and then secondly with electricity. The LED revolution is a hot topic in the industry and we are now observing the global transition from LED lighting to connected lighting. Not only is it efficient but it also becomes 'smart' and allows users to reap benefits beyond illumination – safer cities, more productive workplaces and more comfortable living spaces. I see these solutions as being much more than just technology, they may actually contribute to the development of the circular economy."
The Guangzhou International Lighting Exhibition runs concurrently with Guangzhou Electrical Building Technology. Both are a part of Messe Frankfurt's Light + Building Technology fairs worldwide, headed by the biennial Light + Building event.
Messe Frankfurt also offers a series of other light and building technology events worldwide, including the Shanghai International Lighting Fair, Thailand Lighting Fair, BIEL Light + Building in Argentina, Light Middle East in the United Arab Emirates, Interlight Moscow powered by Light + Building in Russia as well as Light India, the LED Expo New Delhi, and the LED Expo Mumbai in India.
For more information on Light + Building shows worldwide, please visit www.brand.light-building.com. For more information regarding the lighting shows in China, please visit www.light.messefrankfurt.com.cn or email [email protected].