BOMA (Bay of Modern Art) is a 150,000 square metre luxury waterfront residential project in Wu Yuan Bay (五缘湾), Xiamen.  Consisting of 7 high-rise apartment towers and 24 villas with shared clubhouse amenities, it represents the latest in urban living in the region.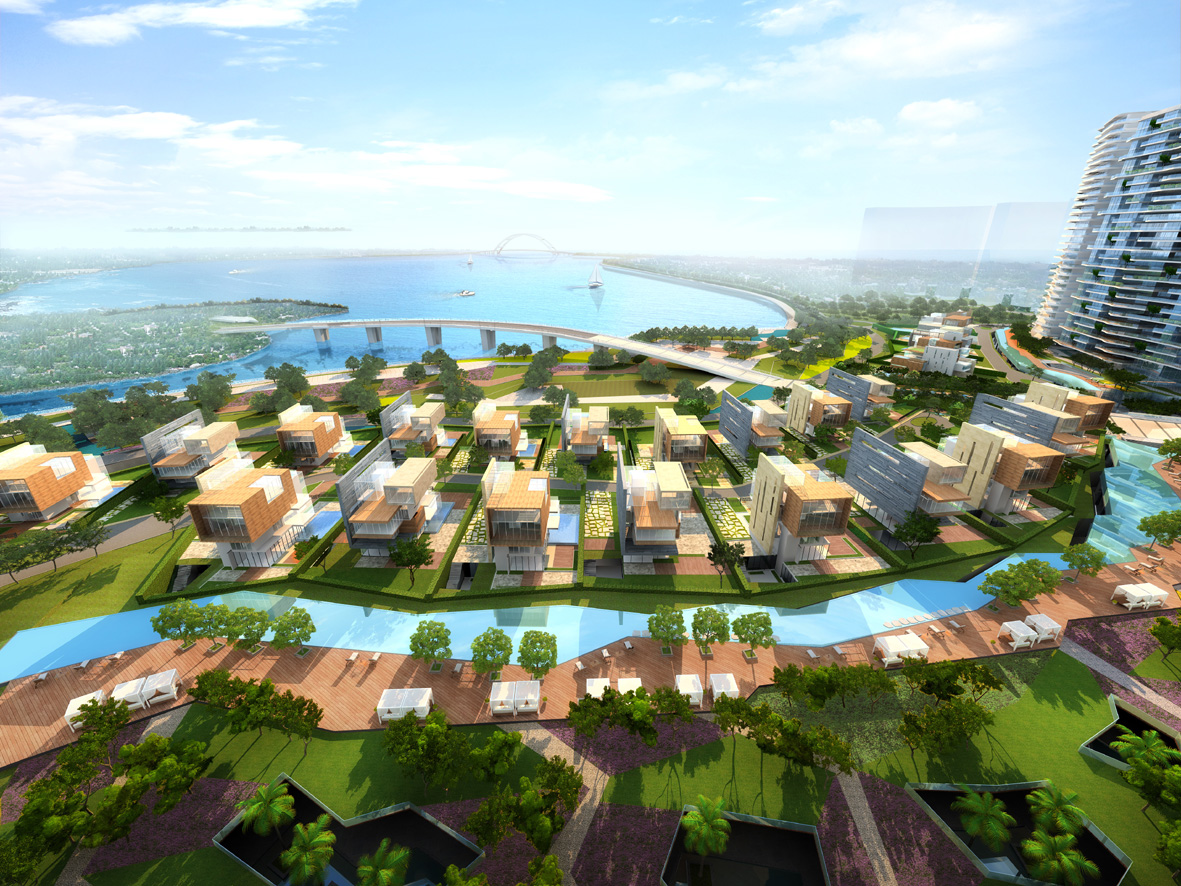 The project is divided into 2 sites, and is located next to a wetland park, promenade and marina. Its planning is designed to maximize the views to both the city and the bay by arranging the towers in a curvilinear arrangement towards the rear of the site – which gives views in multiple, panoramic directions – while the villas are positioned to the front to take advantage of the bay views and natural light.
 The 27-storey high towers contain two, three and four bedroom units, all of which have extensive bay views and wide balconies to promote the outdoor, seaside experience. One of the 7 towers is unique and consists of more luxurious loft units with double height spaces, allowing for more interesting and impressive room arrangements.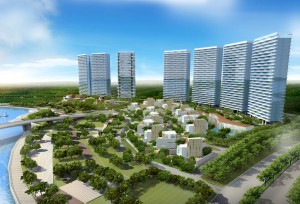 The towers have tall, individual entry lobbies from which residents access luxurious clubhouse facilities, some ancillary retail, and an extensive pool deck overlooking the bay, all surrounded by a lush landscape setting.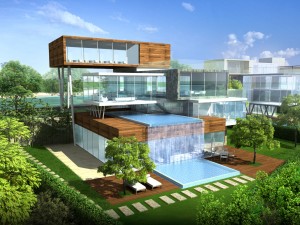 The design of the towers responds to water and nature in different ways, from the curvilinear tower plans and their orientation to the bay, to the organic forms of the balconies which unify the tower forms and mimic the ripple patterns of the water.
 The 24 luxury villas range in size from 400 to 1,200 square metres and are uniquely designed as a series of interlocking volumes, planes and double height spaces. They maximize natural light and ventilation, and allow full views towards the bay. The villas are also largely finished with local, natural materials which integrate with the landscape and contribute towards a sustainable response