Benoy has won an international design competition for a high-profile mixed-use development in central Chengdu, Greenland GIC.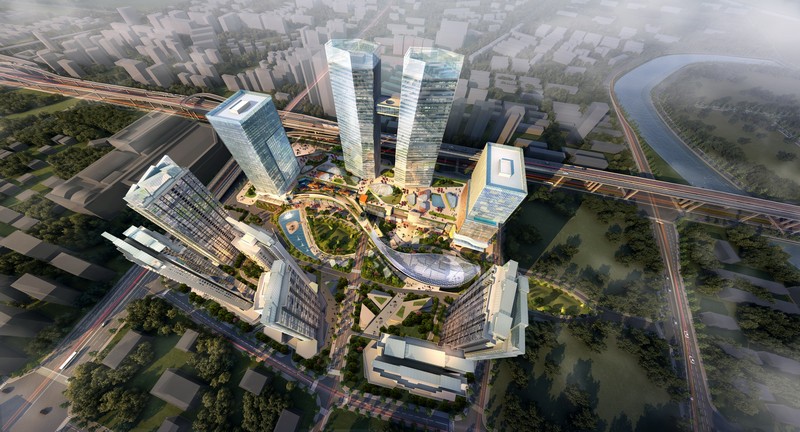 The ambitious scheme for the Greenland Group combines five residential towers, three commercial towers, serviced apartments, a hotel, retail podium and outdoor pedestrian shopping street in the provincial capital of Sichuan, southwest China. Benoy's design dealt best with the brief's challenging issue of utilising a restricted parkland area on the site. "The park is the critical fulcrum for the project which helps to balance all the different elements of the programme.
The master plan and architectural design eventually evolved to become an epic narrative about crafting a modern city lifestyle for Chengdu's new urban elite," says Richard Tang, Benoy's divisional director and design leader. The development will cover a GFA of 512,000m2 of which 332,000m2 is set aside for commercial use and 180,000m2 for housing. Greenland purchased six separate plots of land to form the 86,000m2 site.