Green design practice Pomeroy Studio has unveiled plans for an "eco-township" located in the 100-year-old Malaysian city of Kluang.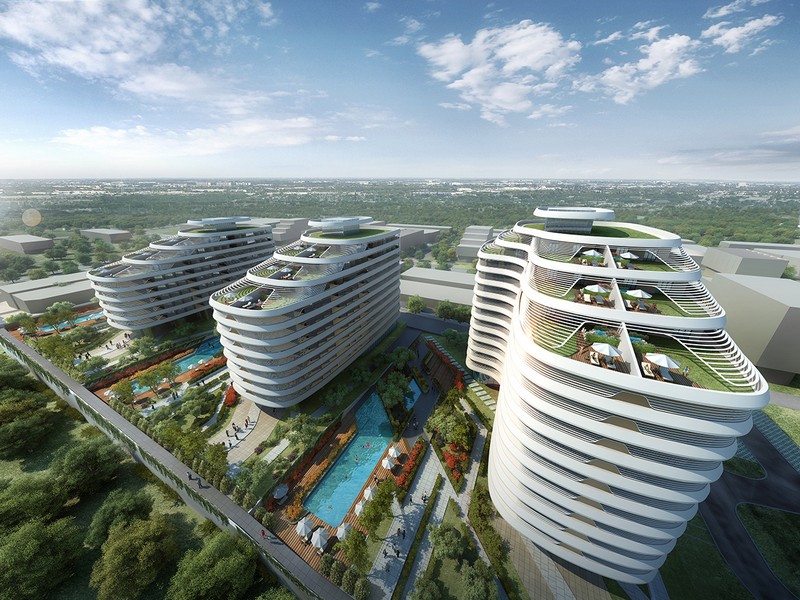 Newpark will be the biggest masterplanned commercial project in Kluang and seeks to balance 21st century trade and education with green living. It will host a diverse mix of uses that will mark the town's evolution from a centre for palm oil production to a destination for vocational education and trade.
A central part of the masterplan, The Promenade, is a park that draws inspiration from the Gunung Lambak hills that form a backdrop to the town. The Promenade will connect an expo and trade centre, an education hub, serviced apartments, a 250-room business-class hotel and associated convention facilities, shops, offices, a business park and housing. The Promenade promises to be a "zero energy public realm" that will generate enough energy to offset the infrastructure needs. The developer is Majupadu Development Sdn Bhd.