The best minds and brightest voices in the construction industry delivered the third PRC Magazine Cocktail Forum at Build4Asia in May
(From left to right: Keynote speakers and recipients of the PRC Magazine Green Partner Trophy 2016: Ivy Lee, Principal Director, Leigh & Orange; Dr Anne Kerr, Global Head Urbanisation, Mott MacDonald; Professor Jason Pomeroy, Founder, Pomeroy Studio; Simon Bee, Managing Director Global Design, Benoy;  Alex Yong, Vice President Project Development, The Jerde Partnership)
Some of Asia's most widely respected industry figures shared their thinking and best work at the 2016 PRC Magazine Build4Asia Cocktail Forum in Hong Kong in May. Five thought leaders took the floor to discuss "Better Living with Sustainable Design" during the share-and-sip seminar held on the second day of the region's leading building technology, electrical engineering and security show at the Hong Kong Convention and Exhibition Centre (HKCEC).
The hand-picked guest speakers were given the floor for eight minutes, a move designed to spark discussion among the 200-strong crowd.
This was the third occasion PRC Magazine has sponsored the invitation-only cocktail event, which has evolved into a key networking experience for each of the disciplines in the construction sector. "It was a pleasure to have so many people, whose professional understanding is second to none, contribute to the afternoon. They presented ideas that represent the cutting edge of architecture and construction, and that helped inspire the audience at Build4Asia," says the publisher of PRC Magazine, Mike Staley.
Finishes First
German company Schotten and Hansen has made a name for itself with its fine wooden floorboards and interior design elements. Partner Max Hansen took guests through the company's product philosophy and use of sustainable methods. He discussed wood products as durable and reliable, and as a flooring material with a smaller carbon footprint than other options due to the fact they emit fewer greenhouse gases.
"I want to sell to you the notion that wood products can in fact be loyal companions and be as durable and reliable as Mother Nature herself. Quality wood surfaces can support our comfort and our needs for a lifetime. They mature with us as they age. It's a connection that teaches us to value the world we live in and treat it with due respect," he said.
Making Space
Leigh & Orange is a company known for its ability to maximise green spaces in its designs and use architecture to reconnect people with nature. Principle director Ivy Lee spoke about population growth and the fact that since 2008, more people have lived in cities than in rural areas.
According to Lee, this has contributed to further separation between humans and the natural environment and contributed to the indifferent attitude a lot of people have towards environmental issues.
"We are now quite clear that we either continue to go along this path, which leads to the end of humanity, or take another one that leads to change," she told the gathering.
One particular Leigh & Orange project which exemplifies this notion is the Tai Po Market MTR station, where the company preserved existing vegetation, increased greenery both horizontally and vertically and used open windows and skylights to allow nature inside.
"All architects around the world, including ourselves, are trying to explore how we can re-establish the connection with nature," Lee said.
Mix Masters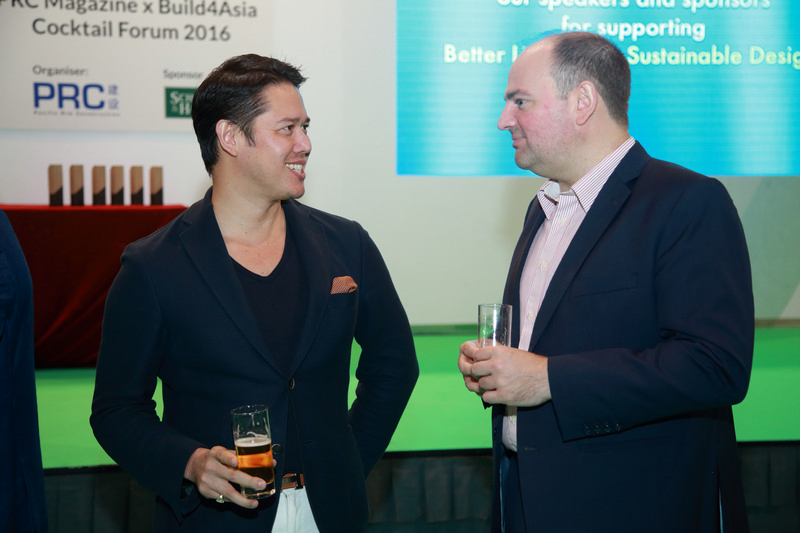 For Simon Bee, managing director of global design for Benoy, Hong Kong can look to Singapore as an example of how to effectively install green spaces throughout a city. He presented humanising high-rise buildings as a prime way of making places more liveable, emphasising the synergy between landscaping and buildings.
"Developers in Singapore are encouraged to put green into buildings," he said. "They don't just go to the minimum either, they see the value created by the green in the buildings, not just around the buildings."
Creating mixed-use spaces is also important to ensure that urban population growth is sustainable, as long as the right blend of the likes of live, work, play and culture, among others, can be found.
"Mixed-use is a very popular term these days but it's not easy," Bee said. "It has to be the right cocktail, the right blend of synergistic uses coming together."
Sustainable Environments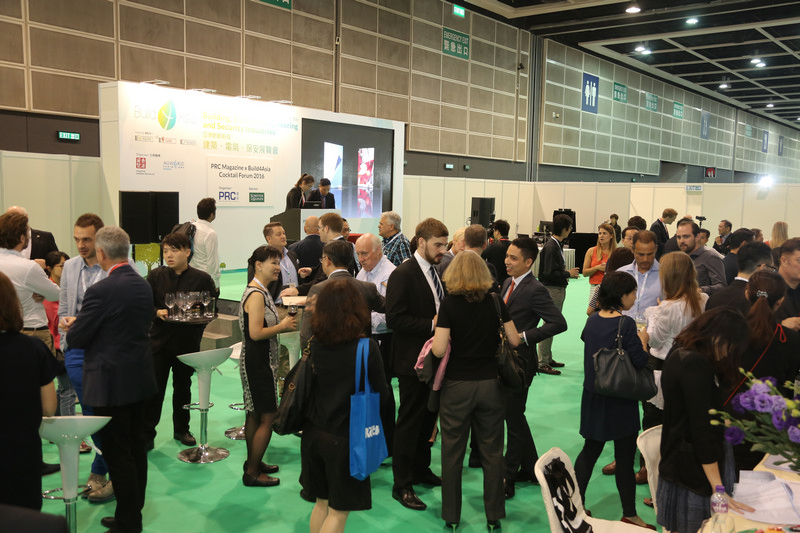 Ensuring a better urban habitat for future generations was one of the themes covered by Jason Pomeroy, founder of the Pomeroy Studio in Singapore. He discussed the impacts of climate change, technology, shortage of space and globalisation on sustainable urbanism.
Pomeroy Studio is an interdisciplinary studio that bases its work on fact and reason in the master planning, landscape design, building design, interior design and graphic design disciplines.
"I think it's very fair to say that we are only going to get a better sustainable product, and the product being the built environment, if there is a sustainable process in place," he said. "Arguably that sustainable process is very much based on interdisciplinarity."
Pomeroy Studio embraces both passive and active approaches to create innovative and responsive buildings, with a focus on fact and reason. This approach has allowed the company to tinker with sustainable design, with Pomeroy himself explaining how his company was able to use this approach to design the Idea House, the first zero carbon house in Asia, in 2008.
"We very strongly believe in an evidence-based approach to design," he says. "Pursuing fact and reason through research to ensure that design solutions are grounded, commercially viable and respectful to people and place."
Shared Successes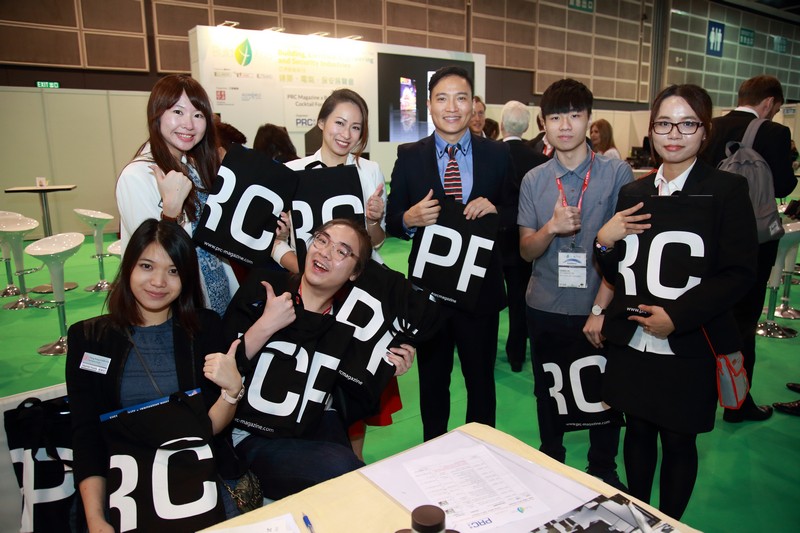 Rounding out the presentation were two in-depth looks at creating successful sustainable environments, both financially and environmentally. The Jerde Partnership's vice-president of project development Alex Yong focused on the lessons his company has learned throughout the last few decades, stating there is no absolute right or wrong in the creation of a successful shared space.
He talked the audience through the different ways of bringing people together. The Jerde Partnership has made a name for itself by creating retail spaces that incorporate culture and the arts to create unique spaces for people to visit.
"We don't take on a particular style, we don't take on a particular hard-line about what we do," he said. "The key is to be flexible in creating these very inclusive, friendly and sustainable environments."
Better Measurements
Anne Kerr from Mott MacDonald continued on the theme of population growth and the resultant increase in global resource consumption, outlining how her company has developed a carbon portal to better measure emissions.
Mott MacDonald's carbon portal can provide an emissions volume at the design stage of a project, allowing it to plan for ways to reduce carbon emissions from the very outset.
By the end of the presentation on the main stage within Build4Asia, a host of onlookers had been drawn from the 15,000 square metre event space. It may have been PRC Magazine's third event at Build4Asia but, as the talent of professionals in the seminar series and the depth in the crowd demonstrated, this quality event has a reputation for excellence far greater than the sum of its three editions.
For more photos, please click

here
For more videos, please click

here
PRC Magazine presents Better Living With Sustainable Design