The British-based Institution of Civil Engineers shares its wisdom on infrastructure delivery with its Hong Kong members.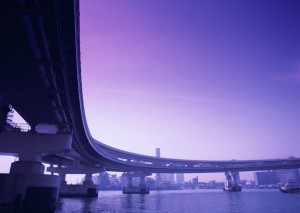 Anyone living in increasingly urbanised Asia is familiar with the scale and potential for disruption caused by building massive infrastructure projects. With up to one-fifth of the world's population projected to live in mega-cities by 2030, infrastructure development is set to accelerate and the challenges multiply. Every infrastructure project is designed to make cities function better.
Hong Kong is home to the world's best infrastructure according to last year's World Economic Forum. Among the most prominent projects are the high-speed rail link to Guangzhou, the Hong Kong-Zhuhai-Macau Bridge, MTR expansion and a third runway at Hong Kong International Airport.
Planning in Hong Kong takes an average of almost five years from inception to start of construction, and the city is first, according to consultancy EC Harris, or third by the Arcadis design consultancy, in rankings of the most expensive construction locations.
Collaborative approach
Professor David Balmforth, the president of the London-based Institution of Civil Engineers, discussed the future of infrastructure planning in Hong Kong and the Asia-Pacific region in January.
As an advocacy organisation promoting best practices, ICE is currently working on Shaping Hong Kong, a report exploring how civil engineering can help achieve lowcarbon, high-density living. The final report is due in October. At his presentation at the Zero Carbon Building in East Kowloon, Balmforth outlined the necessity of implementing the New Engineering Contract, promoted by ICE, which focuses on collaboration and transparency over traditional, and dominant, adversarial work.
Balmforth says infrastructure completion is not only at the mercy of slow planning and high costs, but projects are under pressure to be resilient and responsive to real world issues such as climate change and population growth.
High costs come early in a project's life, and are generated by lack of direction and clarity in design and an industry culture that prioritises sticking to a budget rather than reducing costs. But that may be changing.
After the success of the initial 30 pilot projects under the scheme, the Hong Kong government committed to NEC contracts for all public projects this year and next. The programme will equip "construction professionals with the skills necessary to be able to manage a high standard of specialised projects using the NEC3 ECC". The focus is on partnerships and collaboration.
The Engineering and Construction Contract (ECC) programme was launched in Britain in 2013, and the Construction Industry Council can see the programme becoming the industry standard throughout the Asia-Pacific region.
Process improved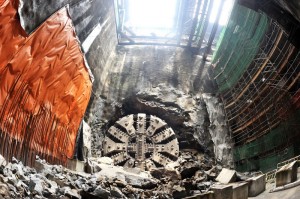 An example of the benefits of the approach are seen in the Fuk Man Road Nullah improvement in Sai Kung, delivered six months early and 5 percent under budget.
"There will always be cost fluctuations in any form of construction contracting; there will be labour costs, materials costs, the weather adds costs," says Balmforth. "What is more important is how we manage those costs. That brings me back to the partnering approach.
"It's much easier to manage cost if you're in a collaborative work [environment] than if you're in the traditional adversarial pattern. An adversarial contract fosters blame; a partnering contract fosters collaboration."
Sustainable and cost-effective infrastructure delivery is crucial for economic growth and improved quality of life, and Balmforth believes the two go hand-inhand.
"Developing and operating infrastructure is intrinsically linked with not just the environment, but with the whole quality of life. To create good, sustainable communities for the future you have to have all parts of the jigsaw working together, of which infrastructure is a very important part. But it is only a part."
It's not a case of 'let's build the infrastructure and then cope with the environment'. It's the other way around. Infrastructure needs to work as a part of the bigger picture and not isolation."

Environmental focus
Hong Kong's less-than-stellar environmental track record is well documented. The city suffers at the hands of precisely the kind of infrastructure it apparently needs desperately.
But Balmforth isn't convinced the situation is that dire, and argues Hong Kong could become a beacon for the rest of the world.
"I think there are a number of important lessons Hong Kong can share with the rest of the world. It's hugely urbanised, rapidly growing, it's got large volumes of traffic movement and constrained borders. Many cities will be facing those problems," he says, suggesting that the city is in a position to lead a sustainable urbanisation charge.
"In the way [Hong Kong] pioneered major infrastructure, there's an opportunity here to pioneer future solutions, the next stage of urban development. There's a massive opportunity to unpeg some of those difficult questions for the future. If we can't deal with some of those issues here, where can we do it?"