Can an old material like concrete learn new tricks? In fact, recent building projects created with structures experts at Buro Happold for U.S. college campuses and museums are proving that concrete isn't what it used to be.
With innovations including concrete facade shades, lightweight yet strong hollowed-out slabs, greener replacement materials for energy-intensive cement, and even carbon-capture technology, Buro Happold is turning these iconic building projects into proving grounds for future directions in sustainability.
"Concrete can be a beautiful material when finished expertly and left exposed, and it's inherently durable," says structures designer Stephen Curtis P.E., CEng MICE, a principal with Buro Happold. "Yet behind the scenes, there is a revolution in what concrete can do and how it is being used today."
Examples of the innovative structural concepts include:
– Voided Slabs Using hollow plastic balls inside concrete slabs, building floors can be thinner, lighter and less expensive to construct thanks to the voids inside, which reduce sizes of other structural members, too. Proprietary systems like BubbleDeck are widely available and highly efficient, and Buro Happold has employed them for Carnegie Mellon University's Tepper Quad in Pittsburgh and the ISTB7 research complex under construction at Arizona State University.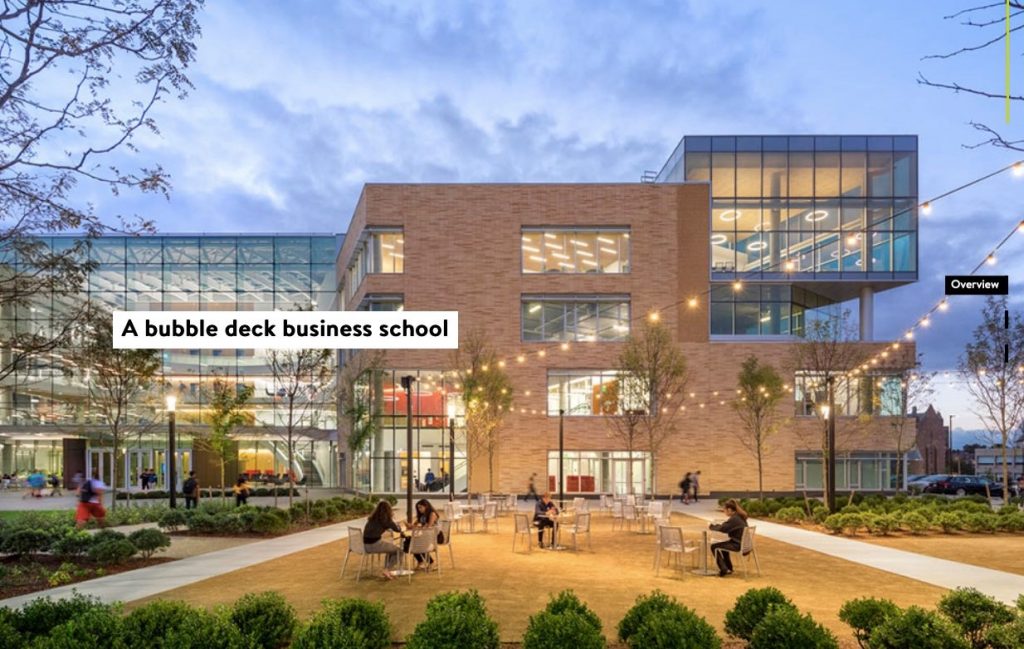 Designed by Moore Ruble Yudell, the void-form slabs in Carnegie Mellon's five-story business school use 35% less concrete than conventional solid floor slabs, reducing embodied energy by about 30%, according to the expert Roorda.
– High-Tech Mixes
Cement manufacture is energy intensive and often fueled by gas, oil or coal, meaning high levels of carbon emissions even before buildings are constructed. Buro Happold is partnering with architects and construction companies to increase the use of cementitious replacements and to study applications of carbon-capture technology in some concrete assemblies to actually draw carbon out of the atmosphere over the building's life.
For the ISTB7 building designed to achieve LEED Platinum by architects Grimshaw and Architekton, the concrete mix developed with Buro Happold includes a recycled waste product, fly ash, as well as a superplasticizer that reduces the need for water in the concrete mix. The concrete is highly workable and the resulting structures are just as strong as equivalent mixes, yet the carbon footprints is reduced dramatically for buildings made with these mixes, says Curtis.
– Concrete Curves Curved concrete shapes are rare, yet they can win awards. In Los Angeles, Buro Happold's structures experts designed a curving concrete dome for the Academy Museum of Motion Pictures that not only dazzles the eye — it also saved time and money in creating the acclaimed new building by Renzo Piano Building Workshop and Gensler. Buro Happold's team called for casting 690 precast concrete panels that were used as formwork for structural concrete, which was cast in record time.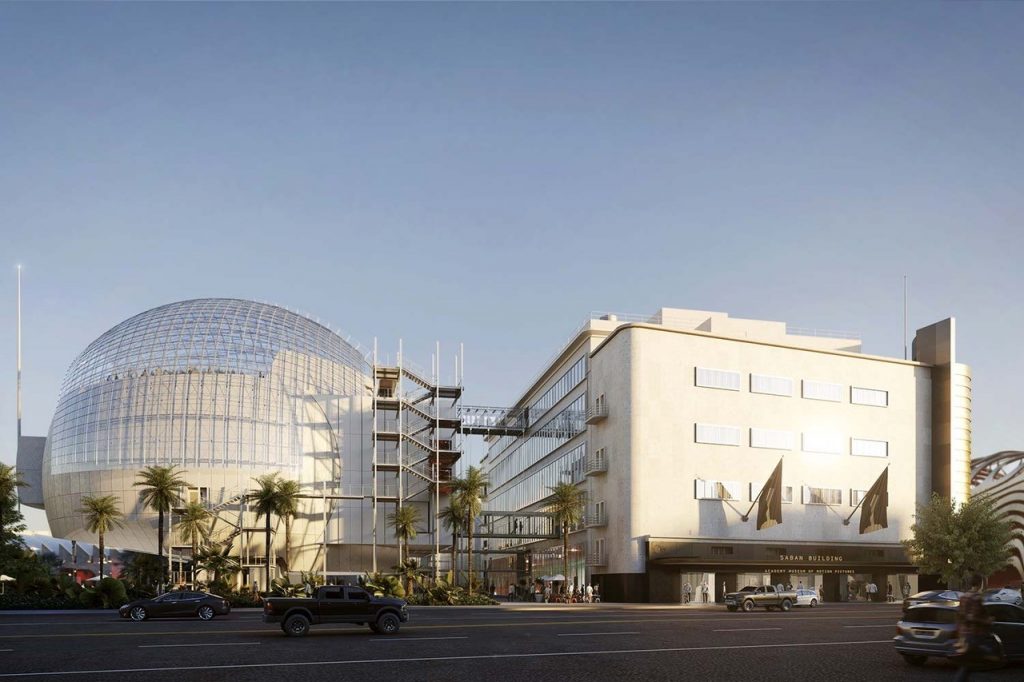 – Lightweight Sunshades
With its expertise in analyzing and designing sustainable buildings, Buro Happold's facade specialists and structural engineers often collaborate to create glass-and-concrete walls that optimize daylighting for occupants, bringing in useful sunlight while also cutting heat gain and energy use for heating and cooling.
To strike the right balance between daylighting and minimizing heat from the desert sun, Buro Happold and the architects designed the vertical enclosure of ISTB7 with glass fiber-reinforced concrete (GFRC) panels that offer self-shading, faceted reveals to protect the large windows from overheating. From Buro Happold's perspective, "Concrete is high in embodied carbon, and so these innovations are not only laudable but also essential to a more sustainable future," says Curtis.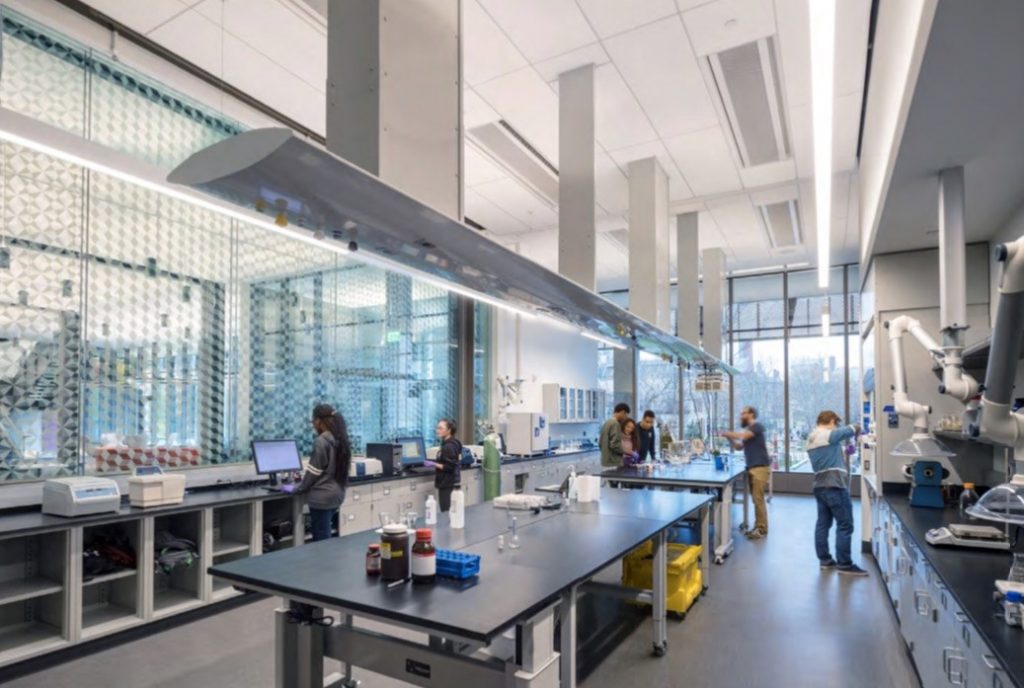 For more information on Buro Happold and the projects described above, contact Adam Sullivan, 646-838-1033 or [email protected]