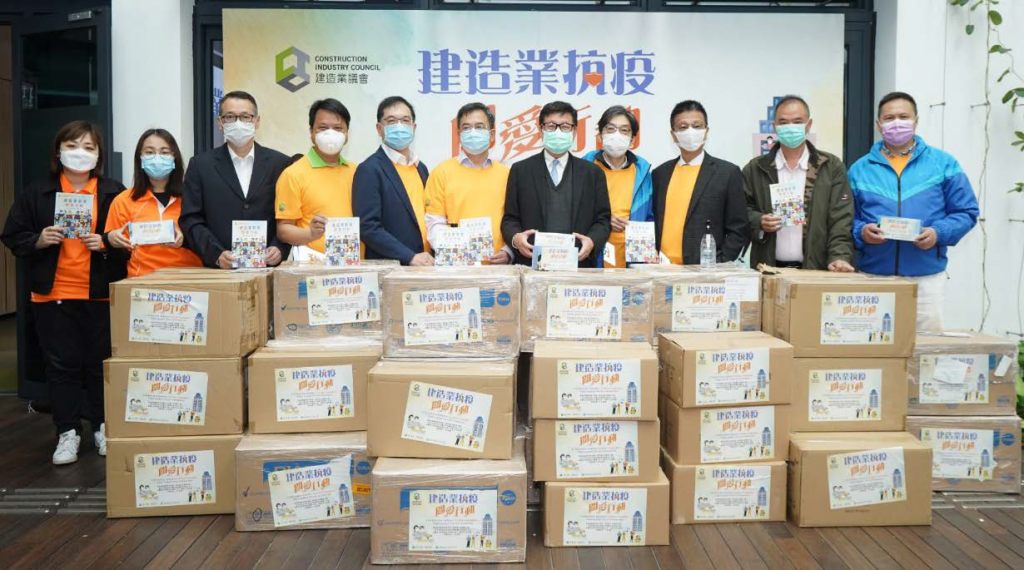 (24 February 2020, Hong Kong) The Construction Industry Council (CIC) has been joining hands with the industry to launch the "Construction Industry Caring Campaign – Fight against Novel Coronavirus" (Campaign). To show our care to the frontline workers, the Campaign's committee members and volunteers will be distributing anti-epidemic products, including masks and hand sanitiser today and tomorrow at Construction Industry Council – Zero Carbon Park.
The Convenor of the Campaign, Mr. CHAN Ka-kui, said, "A management committee has been set up by the Campaign which is responsible for fundraising and fund management. We would like to express our sincere thanks to those contractors, associations and industry partners who have donated money and materials and send their volunteers to help workers in such a difficult time. The Campaign cannot be implemented smoothly without their tremendous support."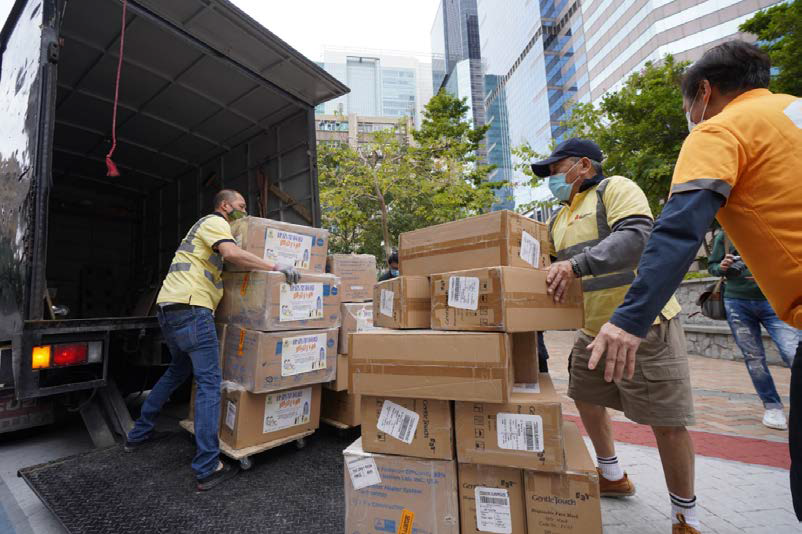 The Executive Director of CIC, Ir Albert CHENG, points out, "Since the supply of anti-epidemic is still very tight, we have been proactively calling for donations from the industry and sourcing masks globally. So far we have collected 550,000 masks and 50,000 bottles of hand sanitisers, we will distribute them to frontline workers via different contractors and construction companies so as to combat this epidemic together."
The quantity of materials distributed to each organisation is based on CIC's daily attendance records of registered workers in early February 2020. The materials will be delivered to frontline workers through over 300 contractors and construction companies. Moreover, CIC has sent letters and posters to nearly 1000 construction sites to remind workers of precautionary measures against Novel Coronavirus, such as taking temperature when accessing construction sites, washing hands frequently, maintaining good ventilation at workplaces as well as disinfecting touched surfaces.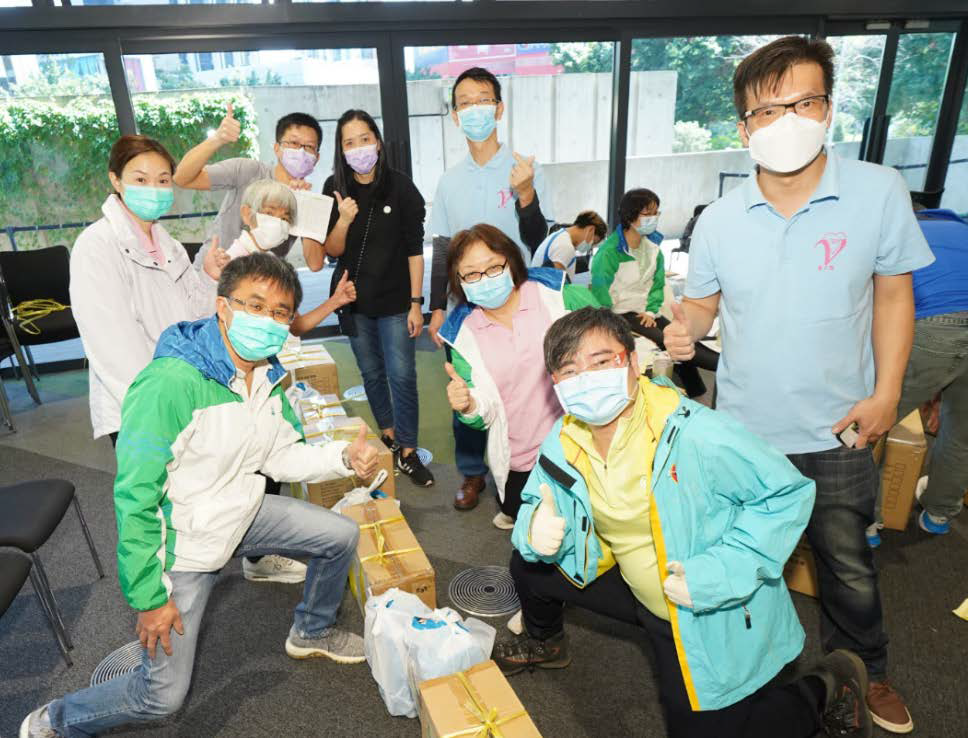 "Construction Industry Caring Campaign – Fight against Novel Coronavirus" aims to provide monetary assistance and caring support to registered workers and their immediate families. So far over 800 cases of application and enquiry have been handled. Applications could be submitted to 9764 1945 through WhatsApp or WeChat.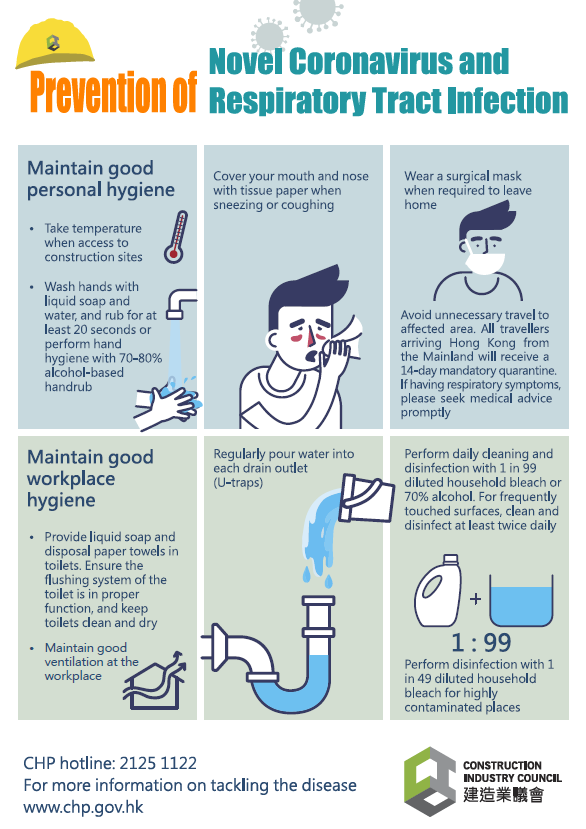 For more details, please visit CIC website: www.cic.hk