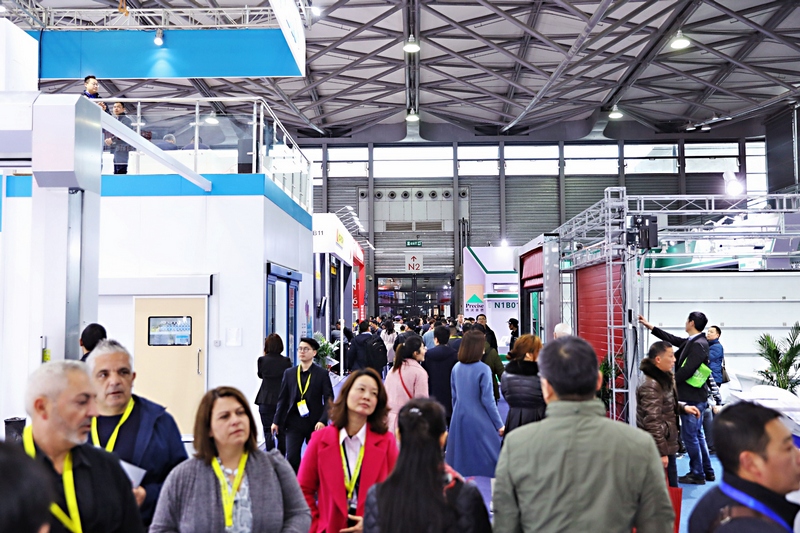 VNU Exhibitions Asia and Landesmesse Stuttgart, the organizers of the R+T Asia exhibition, confirm that the leading Asian trade fair for sun protection systems and doors/gates will take place June 28-30, 2020. With the new date, the exhibition gets also a new location: the National Exhibition and Convention Center (NECC), the largest exhibition center in Shanghai. The postponement of the original date (February 24-26) was necessary to protect the health and safety of exhibitors and visitors from the recent outbreak of the coronavirus in China.
"Confident of a healthy environment in China by the end of June 2020, and inspired by the can-do attitude of the R+T Asia exhibitors, we are optimistic of a safe and successful 16th edition of R+T Asia," said Jessica Zhu, Vice President of VNU Exhibitions Asia. "We are now resuming our preparations with exhibitors and working on the layout of the halls," she added.
In 2020, the Smart Home concept will be highlighted at the HD+ Asia co-show through leading Chinese companies in the Smart Home market, as well R+T Asia and HD+ Asia co-show will feature more than 20 educational on-site activities that greatly multiply the value of the exhibition.
As always, Shanghai will continue to host the exhibition, but the postponement of the event has necessitated a move to the National Exhibition and Convention Center (NECC) in Shanghai. The show will occupy halls 1.2, 2.2, 7.2 and 8.2, with a total of 100,000 sqm exhibiting space.
The NECC is the largest exhibition complex in Shanghai, located in the immediate vicinity of Shanghai-Hongqiao International Airport and the Hongqiao transportation hub, with excellent connections to metro, high-speed trains, and buses, guaranteeing very good accessibility for visitors.
More information on R+T Asia can be found at en.rtasia.net and below Tweets.