(9 August 2016, Hong Kong) According to Colliers International's most recent report: How to thrive in a high-rent world, Hong Kong Grade A office rent is set to rise by 12% between now and end 2020, driven by growth in high-value service sectors. With high rents here to stay, corporate occupiers should take an holistic approach to real estate strategy which factors in demographic changes, new technology and the availability of flexible working space. Colliers International(NASDAQ: CIGI; TSX: CIG) is an industry leading global real estate services company with more than 16,000 skilled professionals operating in 66 countries.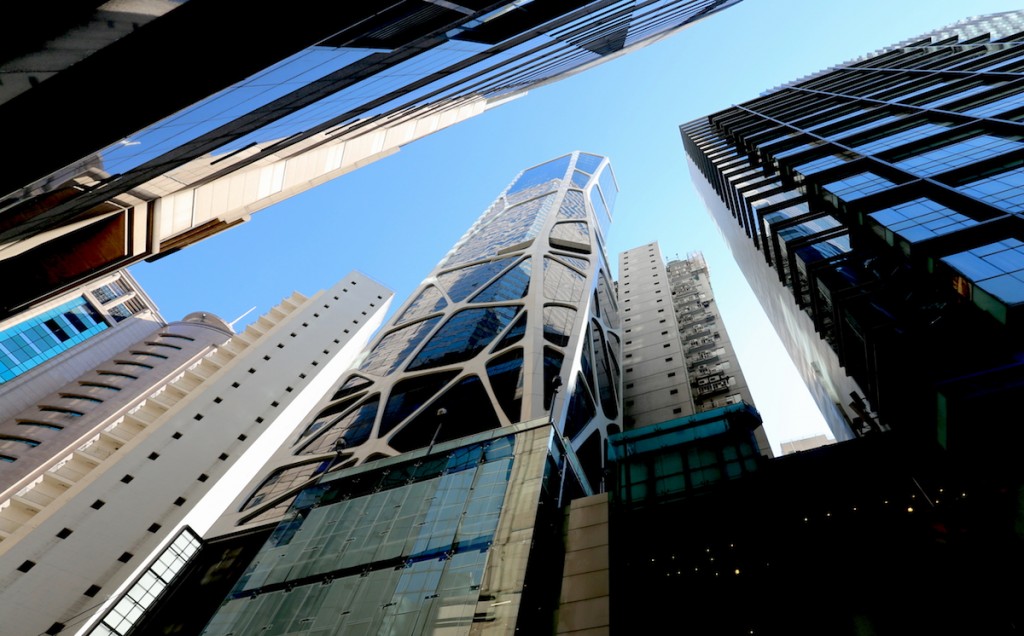 The report reveals that benchmark rent growth is closely related to expansion in the high-value services sectors, i.e. finance/insurance, real estate, professional and business services, and IT and communication. Colliers expects these sectors to continue to outperform the general economy, supporting office rents in future years.
"In view of macro-economic trends, business sentiment cycles, and demand and supply at a district level, we anticipate rents will continue to rise in Grade A office. Despite a slowing domestic economy and global uncertainty, Grade A office rents have remained resilient, reflecting very limited office supply and steady demand from Chinese companies (notably in core CBD area) and the emerging of  flexible workspace operators, " said Daniel Shih, director of Colliers' Research and Advisory.
The business sentiment index for Hong Kong high-value service sectors have been trending downwards since 2015. Colliers foresees that the bottom of this cycle is near and expects it to rebound towards the end of 2016 and to trend upwards, which should support positive rent growth.
"We predict the net effective office benchmark rent will increase by 12% to HK$81 per sq ft by 2020, while net effective rent for Central and Admiralty offices will rise to HK$137 per sq ft by 2020, a 22% growth from 2015. Rents in prime locations should grow faster than in decentralised locations where new supply will be concentrated. As such, we expect the gap in rental values will widen further between prime and decentralised location, particularly for Kowloon East where a continuous increase of new office stock will put office rent under pressure with an estimated 8% decline by 2020," Shih continued.
"When assessing future real estate needs and exploring available solutions, companies should take an holistic approach as changes in flexible work space, the emergence of the millennial generation and adaptation of new technology will all have an impact on the design of workspace and behaviour at work. These factors in turn affect the business performance and future requirements for corporate real estate footprints," said Gareth Barlow, executive director of Colliers' Project Management.
Rather than focusing purely on spatial requirements and rental cost, Colliers recommends companies incorporate factors that will affect future business performance when formulating a forward-looking workplace strategy, and maximise employee engagement during the process. A well implemented workplace strategy not only enables peak performance and real estate optimisation, but also enhances a company's value, culture and brand, and improves employee well-being. Key factors include:
Demographic shift – millennial-friendly workplace design
Technology adaptation – customised technology infrastructure which supports flexible work styles with a combination of mobile and fixed devices
Agile and flexible real estate footprint – flexible workspace
Creation of a more engaging workforce – employee-centric engagement strategy
Colliers recommends that companies consider relocating and splitting offices, utilising flexible workspace, and adopting an owning and leasing strategy as viable alternatives in Hong Kong's high rent market. Corporate occupiers that incorporate these factors wisely and flexibly should generate sustainable long-run cost savings and competitive advantage.
To view the full report: How to thrive in a high-rent world, please follow the link:
http://www.colliers.com/en-gb/hongkong/insights/colliers-radar#