When you think of iconic stadiums around the world there are certain names that come to mind, Wembley Stadium in London, the Bird's Nest Stadium in Beijing or the MCG in Melbourne. Now it's Singapore's time with the development of the Singapore National Stadium, which is being constructed with the largest free-spanning domed roof in the world, with seating capacity for 55,000 sports fans as part of the Singapore Sports Hub project.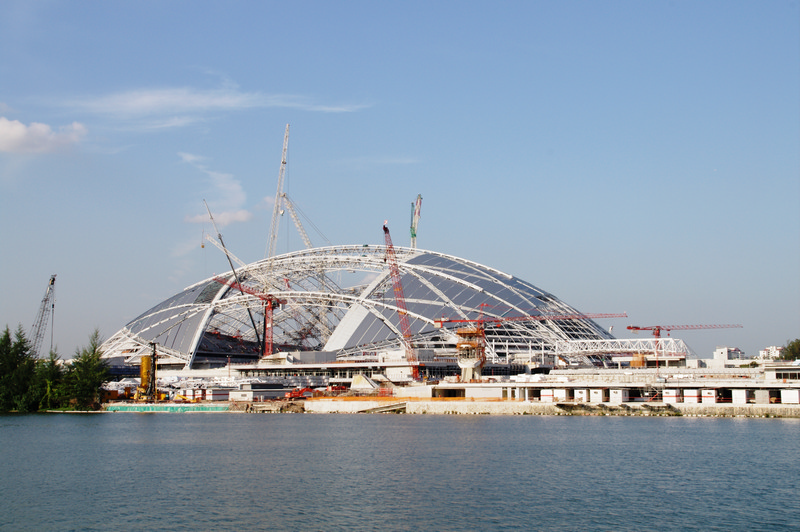 To help the stadium to become a reality the roof is being clad with an aluminium standing seam roof that utilises Craft's unitised roof system to install completed curved trapezoidal roof units that varying in size from a couple of square metres to as large as 260 square metres and weighing almost 10 tons.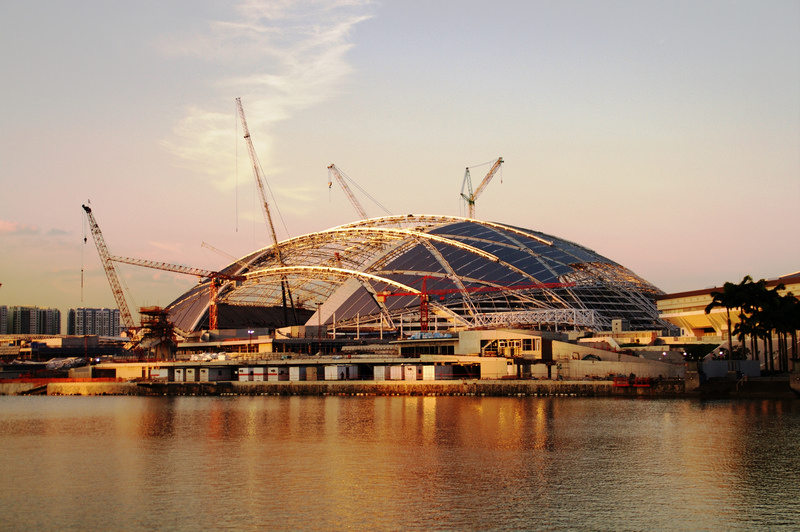 To date 13,500 square metres, or just over 40 per cent, of the roof units have been installed and with the remaining 60 per cent to be completed by the end of January 2014 the push is on and the momentum up to install and finish the remaining 267 roof units.
In addition to completing the fixed roof on the Stadium, Craft is also concurrently completing the roofs on the Aquatic Centre, a 3,000 seat indoor aquatic centre, complete with leisure facilities and expandable to 6,000 for specific events that meets world tournament standards, and the Multi-purpose Indoor Arena, a 3,000 seat scalable multi-purpose indoor arena.
While not as complex as the Stadium the roof of these two buildings also utilise Craft's unitised roof system and are progressing well, with over 60 per cent of the Aquatic Centre's 156 roof units already installed and 10 per cent of the 210 roof units installed on the Multi-purpose Indoor Arena.
Both facilities are scheduled for completion in late November and December 2013 respectively.