Established 15 years ago in Shenzhen, China, Peddle Thorp Melbourne Asia (PTMA) is the Asian studio of Melbourne-based architectural practice Peddle Thorp Architects is currently celebrating the 15th anniversary of its presence in China's dynamic southern metropolis, which sees the company continuing to flourish in both China and International markets with its innovative award winning projects.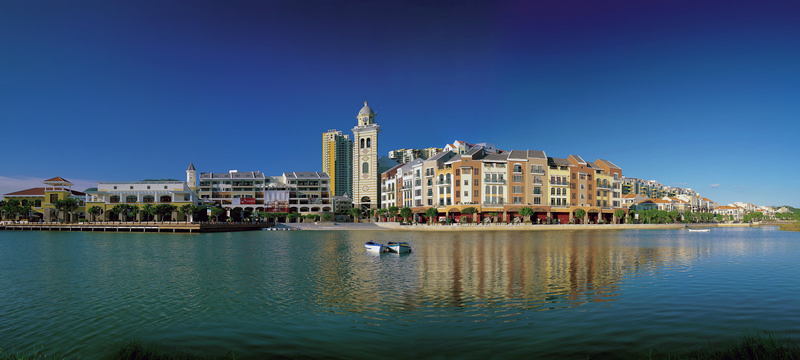 As an international practice based in China, PTMA has grown to include offices in Shanghai and Beijing, becoming the largest foreign owned architectural practice in China. To date, PTMA has completed over 400 projects across 26 Mainland provinces, with its China offices accommodating a quality team of both foreign and Chinese architects boasting unrivalled knowledge of China's property markets.
Rightfully proud of its success, on the occasion of its 15 year anniversary, PTMA Managing Director Jack Zhou stated: "Founded in Shenzhen in 1998, the year the era of China real estate started, we sought to bring together aesthetic and moral standards, as well as vision and practical realisation, through town planning and housing design. Through our well-established discipline, we hope to provide customized and sensible living products to raise the living conditions across one of the world most fastest growing markets."                                                                      "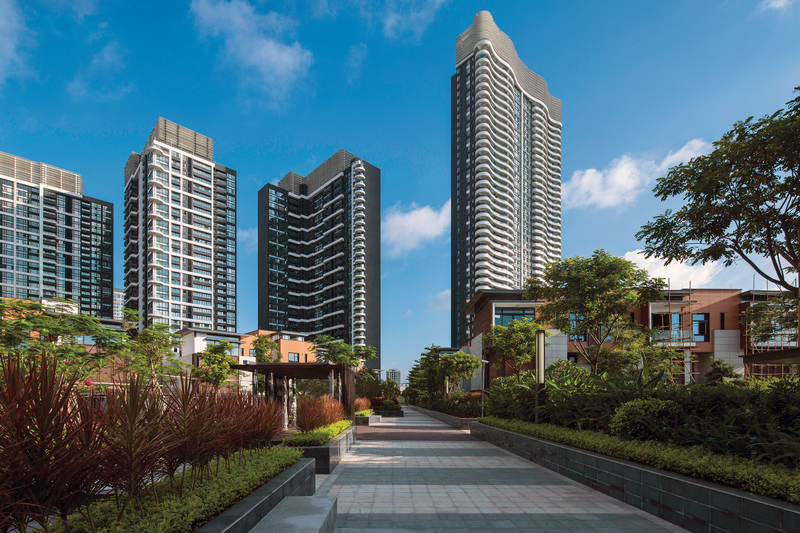 PTMA and its vast base of architects has a strong belief that design is a collaborative process between client and architect and one that aims to articulate the client's aspirations, strategies and values. PTMA has flourished on its values as applied to practical, yet imaginative, design and has built its long established international reputation specialising in regional planning and ground-breaking projects throughout its history. Peddle Thorpe's essence is that it can service clients locally and efficiently. With the goal for delivering consistently exciting and innovative projects, PTMA is dedicated to working with the client also regarded as part of a team. As a company, its goal is to become an acknowledged expert regarding local culture and aspirations, while still being able to deliver the broader global design perspective.
World class design in China
PTMA originally developed their brand in China through a wealth of world class residential and master planning projects. Perhaps no PTMA project has been more awarded or notable than the Portofino development in Shenzhen.
The internationally acclaimed Portofino residential project is built around a uniquely designed Italian Piazza landscape. The habitat is situated around lake front property and includes cafes, restaurants and bars that are open to the public, something quite different to the usual private, gated estates found throughout China. Portofino has also attracted the attention of architects and developers from across the region as a shining example of the possibilities within modern Chinese developments. Through the incorporation of an urban village feel, the Portofino project is said to have changed the historically stagnant pattern of Chinese developments, forever.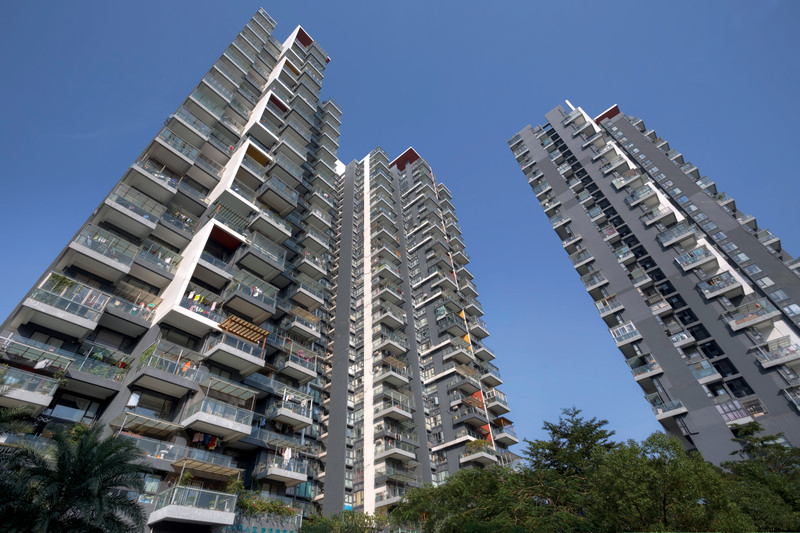 Another key PTMA project was the Shuimu Lanshan apartment project. Located in Meilin district in Shenzhen, it is  just a short five-minute drive away from Futian CBD. The project incorporates medium and small sized units as the primary style of accommodations, with units under 90-square metres occupying 70% of the development.
The target resident is the young professional whose lifestyle and aesthetic tastes also seek a fashionable residential community in which to live. The architectural aesthetic responds with a creative and well composed façade resembling an artistic work. The tower's dark grey elements intersperse with white walls and highly coloured blade walls to create a contemporary and striking composition. The modern material palette combines well with the rhythmic blocks of colour and texture. Located near ShenzhenBay, the MangroveBay development was another step forward in PTMA's development of revolutionary residential design in China. The apartments feature a garden courtyard within the allotted area of each apartment. This project pioneered this technique, which created a new residential trend, with the innovative gardens allowing daylight to penetrate deep into each apartment and also provide a private green space for residents. In addition to the private green space, the development's master plan also includes a lush landscaped courtyard for the use by residents. The mature trees reduce the scale of the surrounding buildings and allow a strong community to develop.
Industry accolades acknowledge innovative design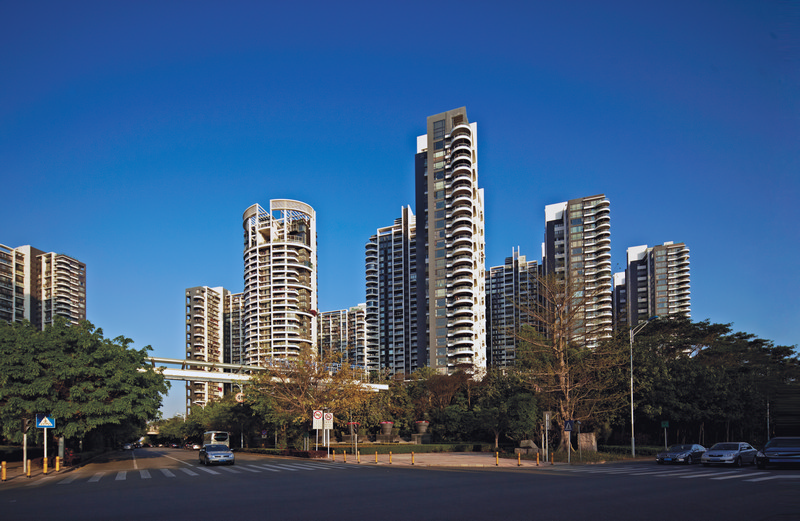 Since launch of its Asia office, PTMA has won numerous architectural competitions in China, including the Shenzhen International Tennis Centre, Cote D'Azur Residential Estates, Long Gang International Exhibition Centre, and VankeCityGarden. A recent competition winning design was for the China Merchants Shekou scheme. The winning scheme is an innovative blend of residential towers with chic townhouse ribbons at their base. The façade treatment of the towers adopts a rippling effect inspired by the adjacent waterfront. The townhouses also adopt aquatic references with nautical lines defining their sleek forms.
With a history of innovation, PTMA has been awarded a variety of industry honours and awards. Notable award winning projects have included amongst others Cote D'Azure, Portofino, VankeVillage, MistyMountain, XiyuenGarden, and Gold Coast Hangzhou. A recent award-winning project is the ZhuhaiMangroveBay project, which was also runner-up in the Chinese Golden Development Award.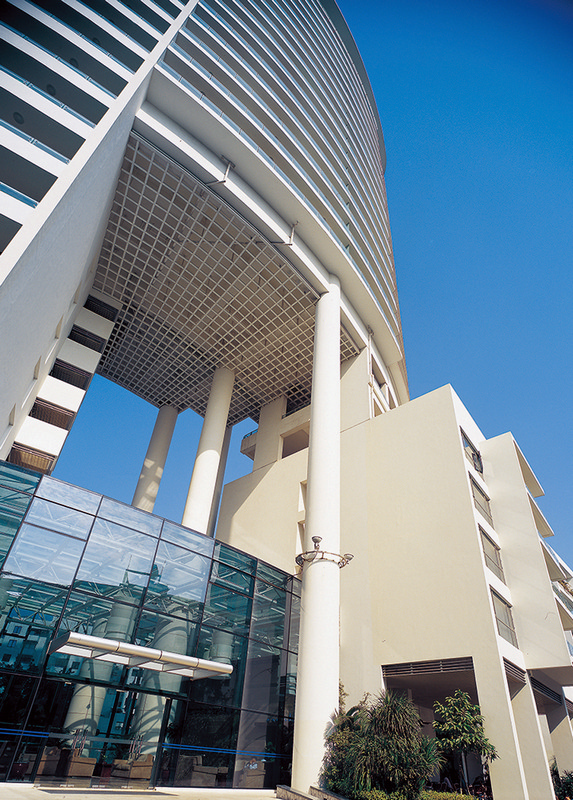 This project extends the MangroveBay brand that was first established with the MangroveBay project in Shenzhen. Two natural advantages of the site for the project are the adjacent mountains and river. Communities of low rise villas are located along the riverfront with the taller curvilinear towers at the rear ensuring water views for most residents. The towers are twisted against each other to provide clear viewing corridors towards the natural environment.
PTMA also demonstrated its commitment to sustainable design long before sustainability become an industry buzz word by designing the first LEED-rated building in China – Fraser Place in Shekou, Shenzhen.
PTMA has consistently been able to assist clients to create sustainable and financially viable architectural solutions throughout the Mainland. The firm is both a leader and a dynamic force in the development of contemporary Chinese architecture.
History a foundation for the future
Founded in 1890, Peddle Thorp Pty Ltd has been one of the largest architectural practices in Australia throughout its history. For over one hundred and twenty years, Peddle Thorp has always been at the forefront of design innovation. PTMA is also part of the larger Peddle Thorp Group, a collaboration of independent practices bearing the Peddle Thorp name.
With established offices including, but not limited to, Australia, Asia, the Middle East and India, the Peddle Thorp Group has the unique ability of being able to call on in-house experts based around the world. In collaboration with their international offices, PTMA is able to bring a wide range of international expertise to the Asian region.
With a strong foundation in residential projects, PTMA has since expanded its portfolio into the commercial, retail, health, sports and hospitality sectors, utilising its large existing skills base in concert with the International expertise of the group.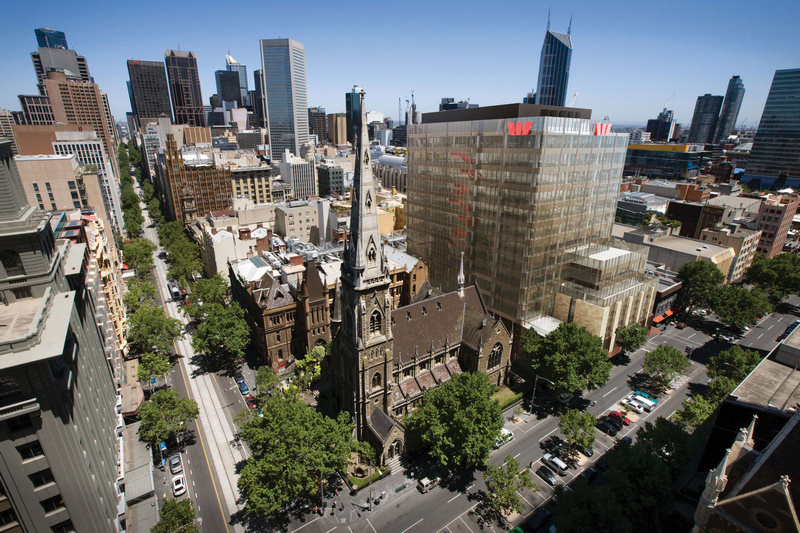 The development of the Scots Church site located at 150  Collins Street, Melbourne, Australia, which occupies an extraordinary location within Melbourne's CBD at the renowned 'Paris end' of Collins Street. The present ScotsChurch building was completed in 1874 following the Gold Rush during the 1850s. Peddle Thorp Architects in Melbourne have created an intelligent combination of urban context, commercial efficiency and environmentally responsive architecture. By revealing the currently concealed aspects of its historic neighbours, ScotsChurch and The Assembly Hall at 150 Collins Street make a positive and sensitive contribution to the city.
The project is a new generation building that combines 21st Century technology and premium building services with a strong tradition of stimulating work environments, including extensive terrace spaces that combine to create a work environment that will inspire. By using an under floor displacement system that allows natural ventilation to be controlled, occupants can enjoy a far greater level of comfort, wellbeing and efficiency than a conventional approach to office design would allow.
The 150 Collins Street project is dedicated to a design solution that is ecologically smart and includes co-generation and a 6-Star Green Star design rating. The philosophy of the design has resulted in climate-responsive architecture that focuses on green technologies and principles. By scooping out the ground form at the base facing the church, a biosphere is created as a triple height entrance foyer that opens up to the Neo-gothic structure in the form of a giant picture window, taking natural light and ventilation to the lower office levels and revealing a currently concealed panorama of the historic complex.
Regional expansion beckons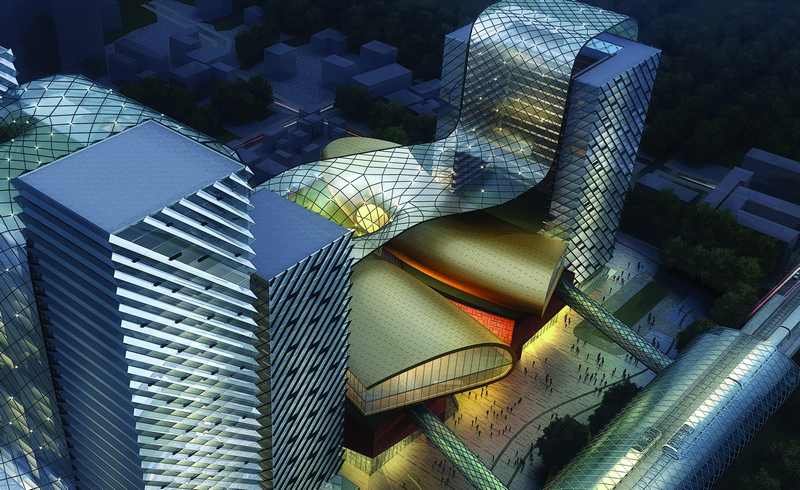 PTMA's roots in fast developing China also allows it to transpose property development intelligence into other developing countries across the region and PTMA is increasingly implementing projects in Malaysia, Cambodia, Vietnam, Thailand, Hong Kong, Indonesia, Papua New Guinea and India.
One such project is a design for a mixed use development in Bangalore, India. Taking advantage of an adjacent connection to an elevated railway station, the design draws commuters into a development complex comprising A-grade offices and a hotel tower, both located above a retail podium. The curved convention centre component of the design creates a striking golden form presenting an iconic and memorable image for the project.
In Papua New Guinea, PTMA has been tasked with developing a new residential community for 10,000 residents at Nadzab. The support facilities for the development include an office, park, golf course, resort, retail mall and industrial zone. The site is well located adjacent to the Lae airport, a key entry point for the booming resources industry in the country. Due to lack of skilled labour in PNG, Peddle Thorp has proposed the use of modular construction for many of the buildings. These buildings will be manufactured in factories offshore and assembled onsite using a minimal labour team.
With its strong understanding of creating successful landmark projects in developing nations, in concert with a wealth of International design expertise in all building sectors, the future for PTMA in the Asian region is assured.