Newly opened in China's capital city, Crown Wine Cellars Beijing, the ultimate wine storage facility and exquisite new private members club, for the first time offers local wine investors peace of mind storage solutions as well as a breathtaking wine bar and lounge that looks set to have the city's elite abuzz.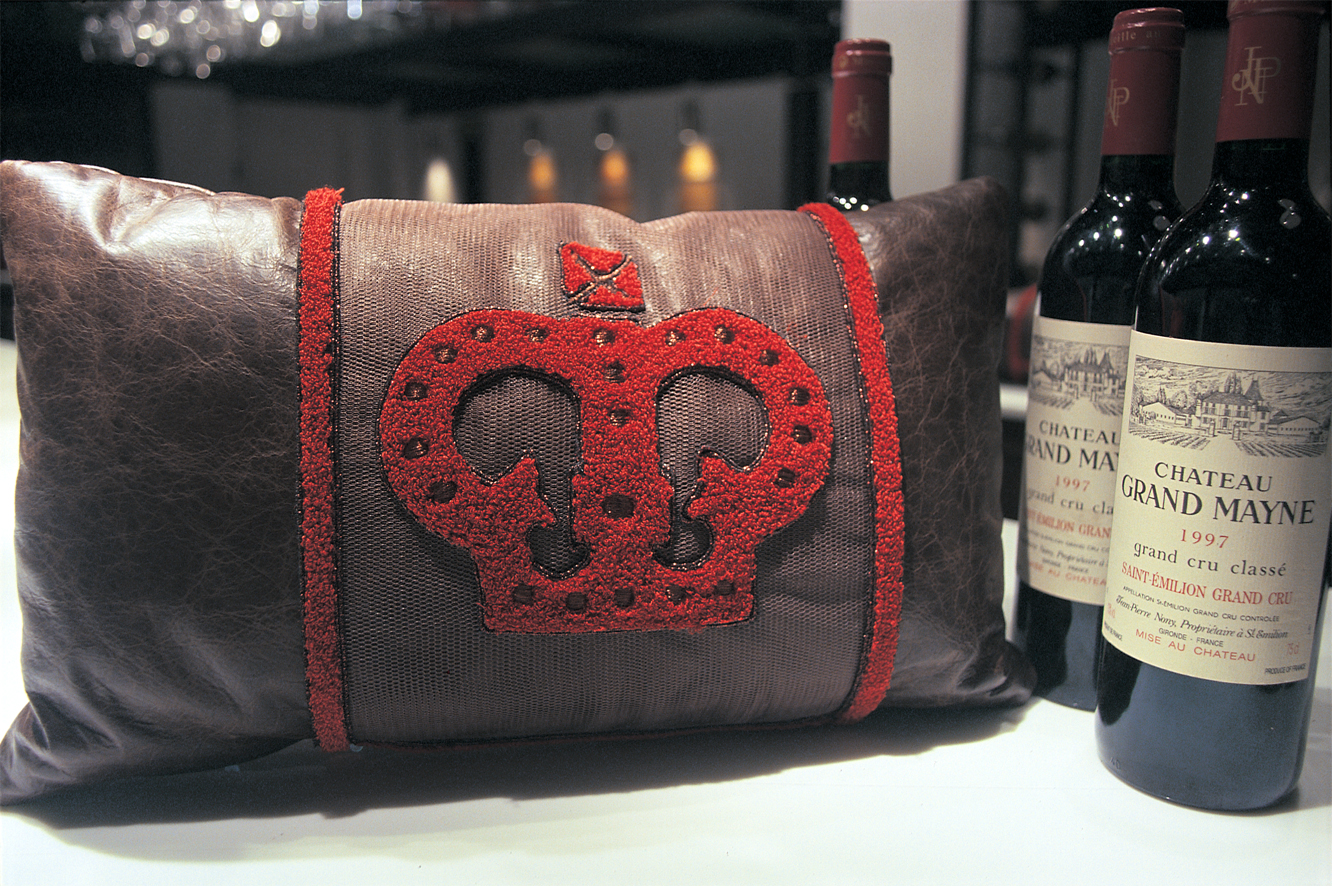 Following the success of Crown's first and now world famous wine cellar in Hong Kong, which opened in 2003, the recently opened Crown Wine Cellars Beijing launched just this month, introduced invited guests to the city's most advanced storage facility, dedicated to the meticulous handling, storage, long term and maturation and ultimate enjoyment of wine at the members' ultra-chic private wine bar and lounge.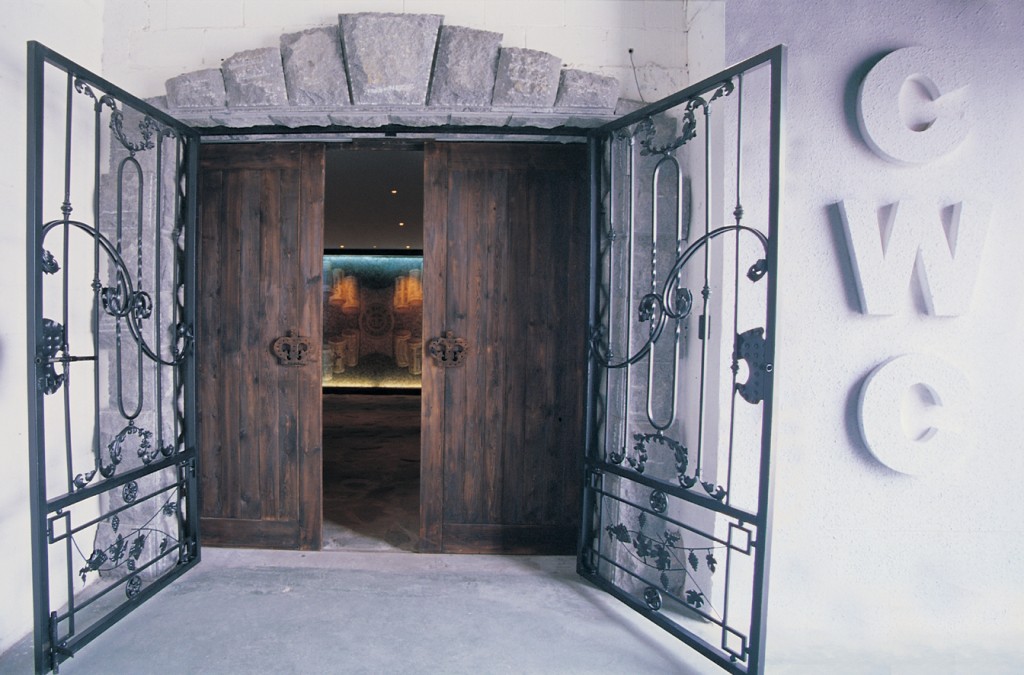 Crown's latest addition is seen by the company as something of a relationship building tool – an opportunity to bring together business leaders and like-minded professionals in a socially relaxed yet high-end setting.
Crown has exceeded even their own goals as their new wine cellars deliver both a technologically sophisticated storage solution as well as cutting edge designer chic. 
The cellar is comprised of two distinct areas – a wine cellar and a wine bar and lounge, located four metres underground, below the Ultracenter, Beijing's most exclusive fine arts and logistics facility.  Lying adjacent to Crown's latest fine arts storage area, the cellar allows members to enjoy wine amongst Beijing's finest collections of art and wine.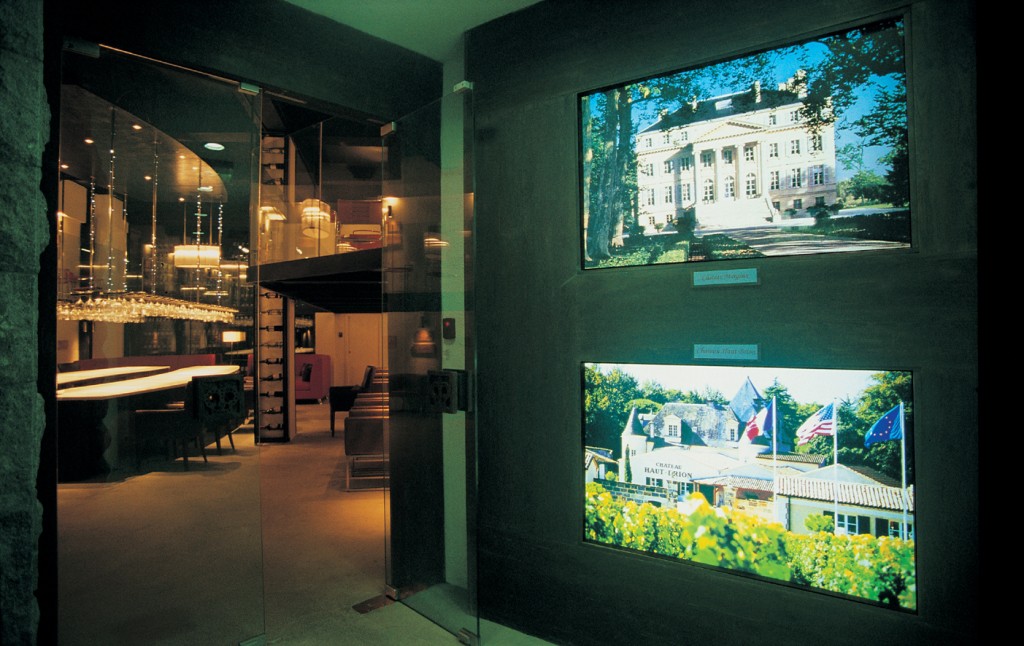 With the capacity to store up to 50,000 bottles of fine wine, the Crown Wine Cellar Beijing features powerful control systems to ensure consistency in temperature and perfect 50% humidity. 
Security issues are addressed as you would expect from one of the world's leading logistics companies, with guards stationed on-site 24 hours a day, and reinforced by a comprehensive external and internal CCTV camera network.  Security installations are further strengthened to include motion activated security cameras in the wine cellar, access card and thumb print security coded locks at all entry and exit points, with all data linked to a secure digital video recording system and off-site database.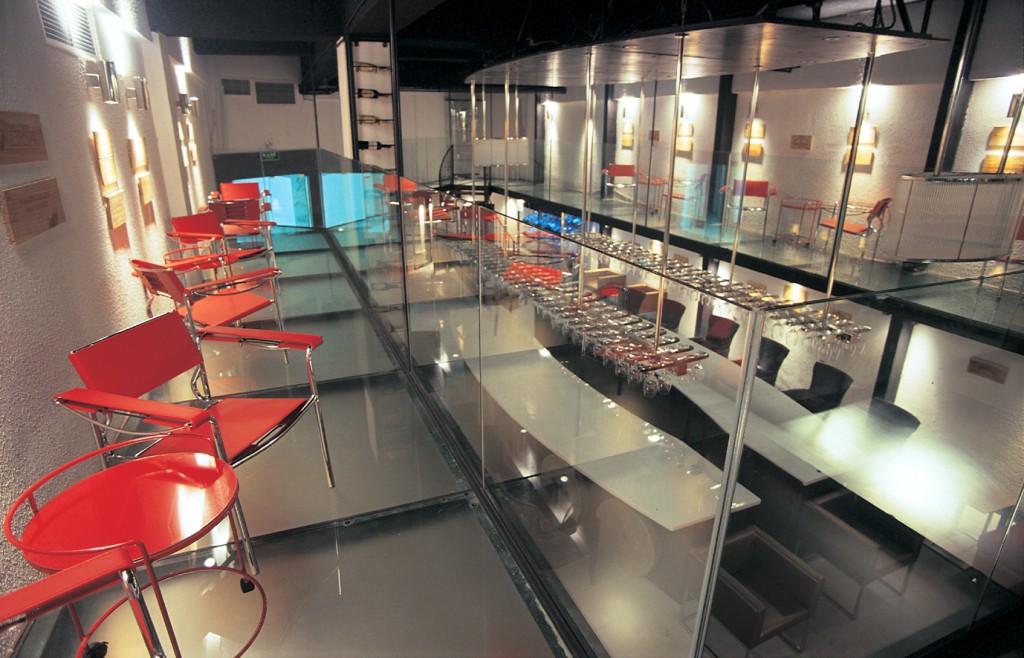 Membership to Crown Wine Cellars offers a highly personalised storage of wines that require direct and regular access by the client, an option which is ideal for wines that are ready to drink and benefit from being displayed clearly in a highly accessible location.
Wine is stored and displayed on beautifully crafted wooden cabinets and individual sliding trays and members may request that their wine be delivered to the convenience of their own home or specified restaurant or made available in the wine bar to be enjoyed onsite, poured into Riedel crystal glasses and decanters. 
Options are also available for members whose wines do not require personal handling, ideal for the long-term storage of high value wines that demand very little interference and also ideal for more affordable wines that require lower storage costs and are likely to be consumed in larger quantities.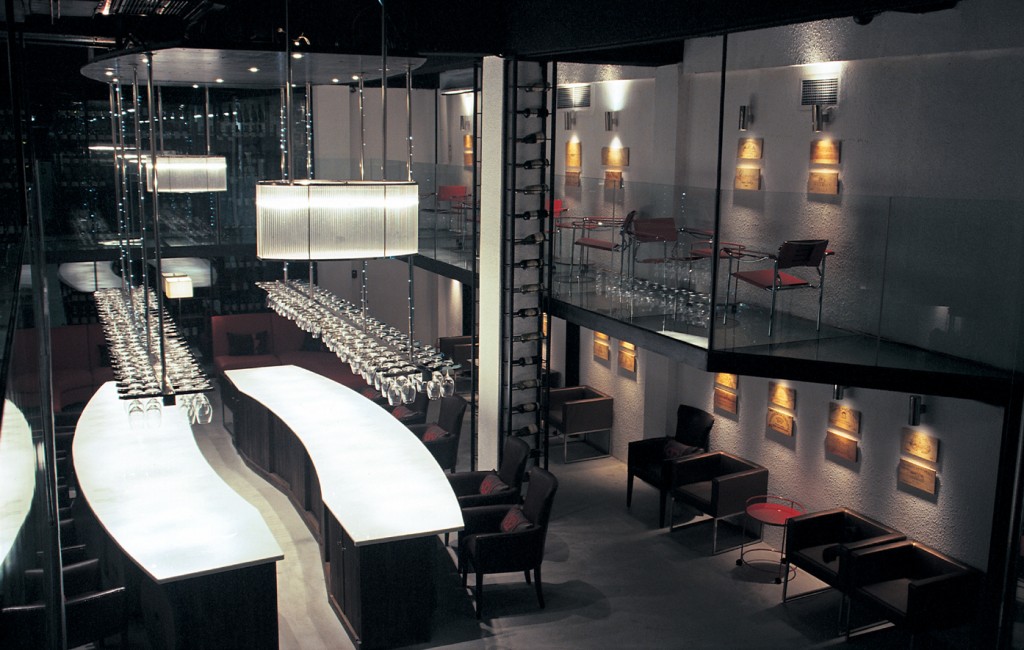 Platinum and Gold members of Crown Wine Cellar Beijing are also given unlimited use of the wine lounge, with members being able to specify which personal wines should be made available during their visits, how they would like to see their wines presented. Members are also permitted to invite guests to the wine lounge which they may also reserve for private events.  
The superb interior design and lighting solutions were designed by renowned Hong Kong-based interior designer Peggy Paik, who was also responsible for Crown's first wine cellar in Hong Kong.  The design of the Crown Wine Cellar at Crown's Ultracenter in Beijing is far more modern than that of Hong Kong's historic Shouson Hill cellar and represents the diversification and dynamic direction of the company.  Mixing the traditional with the hip, Peggy Paik captures the essence of Crown's spirit, in an exclusive yet vibrant atmosphere that provides members and guests with a unique environment of high-end sophistication, whilst capturing the soul of the new Beijing and creating a quiet, secure and exclusive environment for lovers of wine.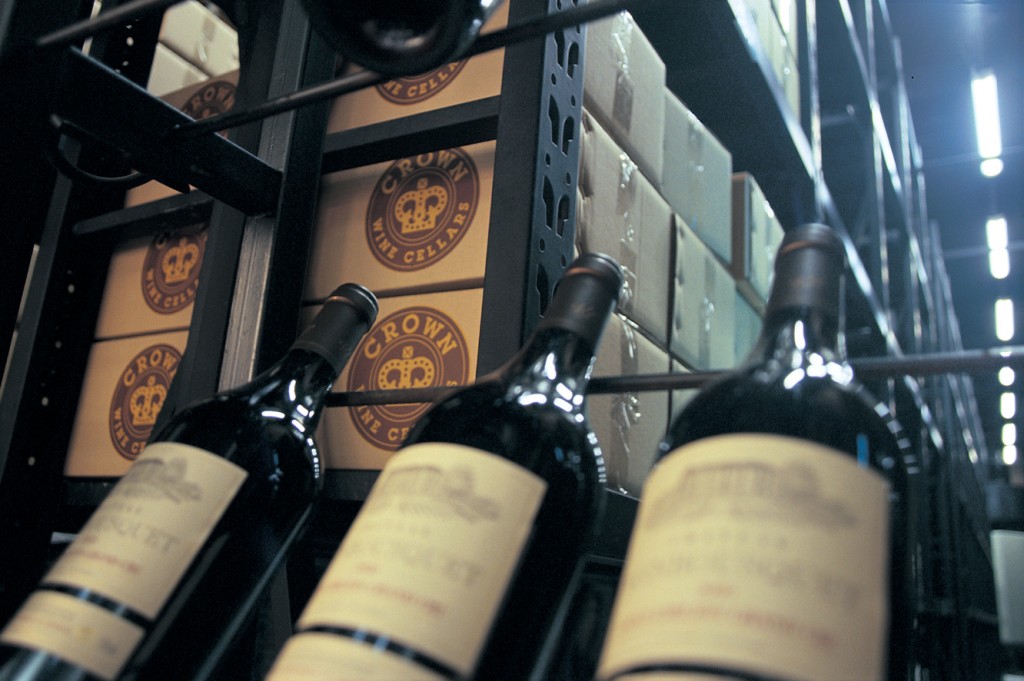 Paik drew on some of her most trusted suppliers to bring her vision to life.  Guests are welcomed with an elaborate personalised Crown mosaic supplied by Zisa Artec as they enter the building before taking the spiral staircase lined with images of French chateaus to set an appropriate tone, that leads down to the bar some four metres below ground. 
Above the striking open bar/table top hang stunning chandeliers supplied by Ricardo Lighting, who for thirty years has manufactured a vast array of commercial and hotel lighting systems, and who today is regarded as the Asia Pacific region's leading specialist in the custom design and manufacture of decorative lighting for many prestigious hotel and residential projects. 
Fusion Furnishings & Furniture is another of Paik's favourite suppliers and have specialised in the embellishment of fabrics since 1998.  Fusion's resurrection of "old world" and other traditional embroidery methods has enabled the company to meet the diverse needs of designers today to create unique and highly desirable collectibles, which in the case of Beijing's Crown Wine Cellar come in the form of stunning brown leather and crimson embroidered cushions which provide the perfect accompaniment to the solid leather chairs that surround the central bar.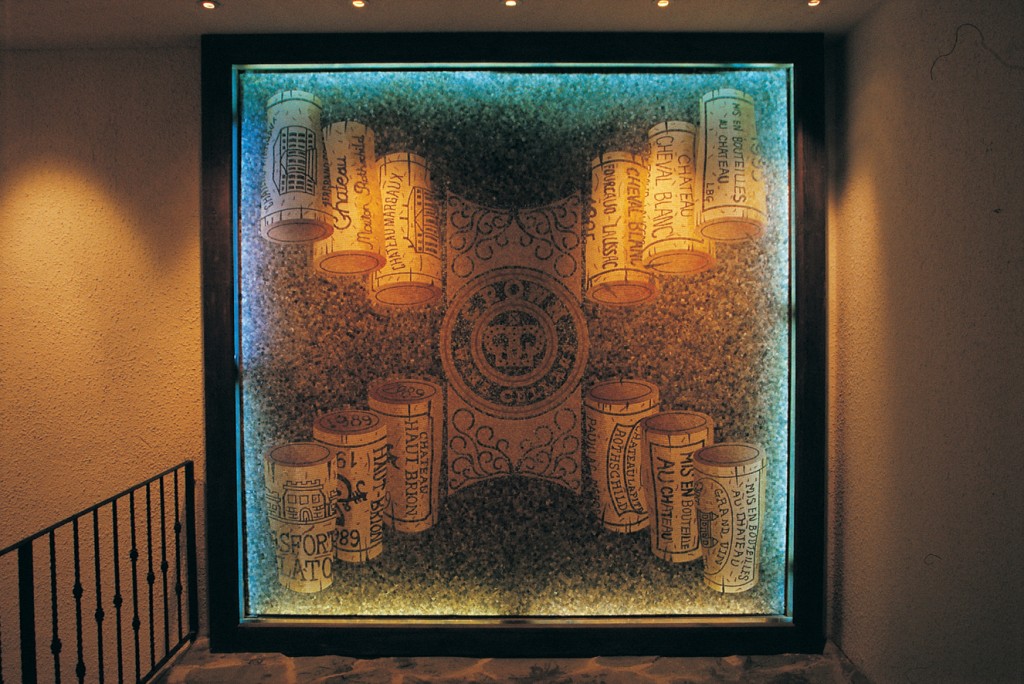 Look around and the high ceilings of the wine bar are given added dimension by means of an interior 360º balcony, which is simply adorned with bright red leather director-style chairs tied with cheeky black fastenings aside chic red enamelled side tables. 
While some might notice that Crown's Hong Kong Wine Cellar is just a little more traditional than that in Beijing, the message to investors is clearly one of sumptuous, swanky luxury in a space which is welcoming yet aloof, modern yet classic in its exclusivity. Investing in fine wines never looked this good.