A Collaboration with Kadensa to Create an Inspiring Workspace, Rooted in Staff Appreciation.
Text: My Tien Nguyen   Photos: Scott Brooks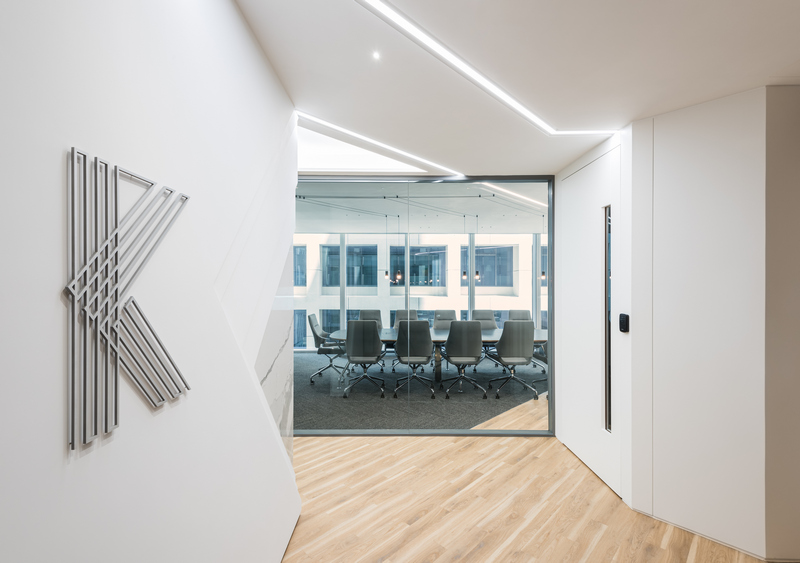 The Kadensa Project
As the owner of MYN Studio, every project holds a special place in my heart. However, my collaboration with Kadensa, a forward-thinking financial institution in Hong Kong, was a transformative experience that resonated deeply with me.
From the very beginning, it was clear that Kadensa's executives shared my passion for appreciating staff and creating spaces that fostered creativity and environmental awareness. Together, we embarked on a remarkable journey to reimagine their office space and breathe life into their vision.
When I first met Kadensa in 2019, their office had a stark, uninspiring appearance that did little justice to the innovative minds that inhabited it. The business owner and the executive members, being acutely aware of the long hours and dedication put in by financial professionals, wanted to create an environment where their team felt genuinely appreciated. I couldn't have been more excited being tasked with this project, as I believe that an empowered and valued workforce is the cornerstone of any successful organisation.
It was an incredible opportunity to combine aesthetics, functionality, and a profound understanding of the human element.
The Kadensa Capital team's continuous growth, even during the challenging times of the COVID-19 pandemic, is a testament to the positive impact of their transformed workspace. MYN Studio has since been involved in two subsequent expansion projects for this client, further solidifying our valued partnership.
Design Concept
The Front of House design concept centred on elegance without excess. Drawing inspiration from Kadensa's logo and the owner's affinity for music, the concept of "cadence" became our guiding principle – the rhythmic coordination and order that mirrors the owner's vision for his business.
To symbolise strength and transformation, we incorporated layers of marble, representing the remarkable ability to endure pressure and emerge stronger. We also employed lighting techniques to create a harmonious interplay between visual and auditory aesthetics, allowing the space to come alive with the essence of music.
The Back of House design took a different approach, as it is all about the people, embracing a vibrant and playful atmosphere. We aimed to maximise the space's potential for sunlight, ensuring a warm and invigorating atmosphere. Recognising the need for both quiet zones and collaborative meeting spaces, we carefully planned the layout to accommodate these requirements. Prioritising space efficiency, minimising corridors and so maximising available workspace is core to a well-planned environment. The result was a colourful and inviting back office that not only supported individual's way of working but also helped them relax, rejuvenate, and let their creativity flow freely. By nurturing their well-being, we aimed to foster a sense of belonging and an atmosphere conducive for analytical thinkers.
Final Thoughts
Working with Kadensa was an absolute pleasure. The executives' unwavering commitment to their team paired with social and environmental responsibilities, very much aligned with my own values! We shared a vision of creating a workplace where employees felt valued, inspired, and truly seen.
About MYN Studio, Interior Design by My Tien Nguyen
My Tien holds a master's degree in architecture from the University of Technology in Vienna, Austria. A versatile interior architect with over 20 years of experience in Austria, China, Singapore and Hong Kong. Her strong sense for aesthetics combined with a fundamental knowledge in detailing and construction sets her apart, with many excellent client testimonials being self-explanatory.
Contact: [email protected] Tel: +852 5743 3700