(11 January 2017, Phu Quoc, Vietnam)The proud flagship of JW Marriott Hotels and Resorts in Vietnam, JW Marriott Phu Quoc Emerald Bay Resort and Spa will open its doors to public in January 2017, making it the first international luxury hotel brand on Phu Quoc island.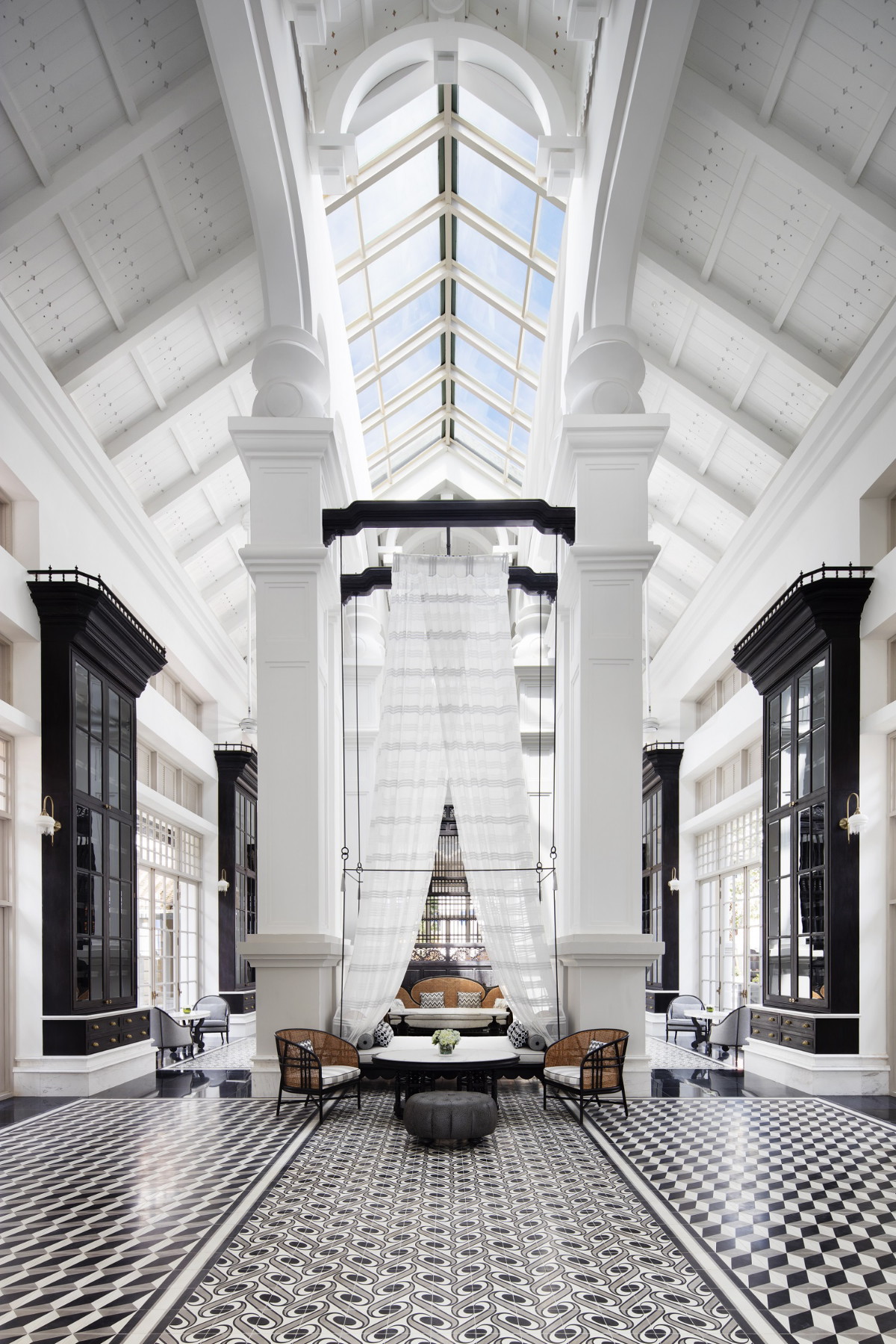 The resort offers a selection of 243 lavish rooms, suites, apartments and villas. Bill Bensley's whimsical touches now blend harmoniously with modern comfort and JW world-class service to make an exceptional stay. At a 54 square-meter minimum, the resort's guestrooms provide generous space for indulgence.
Let your imagination run wild. The design narrative is based on a mythical academy of learning with each building on the premises modeled after an academic department. Famed architect Bill Bensley has woven his magic into every detail. The emerald color of the ocean paints a perfect backdrop to the palate on which the architecture thrives. Each detail has been carefully crafted in accordance to its inspiration. Wherever you turn in this resort, there are no two spaces which are alike.
Experience culinary wonders at the resort's three restaurants and contemporary bars. Our talented chefs source local fresh produce and the finest ingredients from the world market, masterfully preparing authentic flavors. Tempus Fugit (meaning "Time Flies" in English) offers 3 distinctive dining experiences where chefs showcase their culinary craftsmanship through authentic Vietnamese cuisine, a contemporary Japanese kitchen and classic French delights. Red Rum, the beach side seafood grill, will fire up some fresh local produce in a casual setting. The crown jewel is Pink Pearl, serving exquisite Cantonese cuisine in a splendid beachfront mansion. Last but not least is Department of Chemistry Bar, where our "chemists" are mixing up some delicious elixirs while you admire beautiful Emerald Bay.
There is no shortage of enriching experiences in this resort. Guests can stroll along Rue de Lamarck and find the most exquisite local crafts from carefully selected artisanal boutiques. For those cultural enthusiasts who are seeking enriching experiences, a full range of cultural events and daily rituals are scheduled here, awaiting to be explored. For a more leisurely pace,guests laze at the resort's pristine beach or one of our outdoor pools; experience Spa by JW and make use of the many entertainment and recreation facilities.
Meetings are redefined in this imaginative 1,100 sqm meeting space, 715 sqm Grand ballroom and spacious breakout rooms elegantly designed to suit every meeting purpose. Whether you are looking to organize a world-class summit, conferences or an unforgettable wedding reception our dedicated event professionals will ensure all requests are flawlessly fulfilled.
This extraordinary new resort will be brought to life through the exemplary service that has elevated JW Marriott to become one of the world's most respected luxury hotel brands.
A word of fantasies awaits to be unveiled from 25 January 2017.
For more information, please visit www.marriott.com/pqcjw or www.facebook.com/ JWMarriottPhuQuocEmeraldBay.