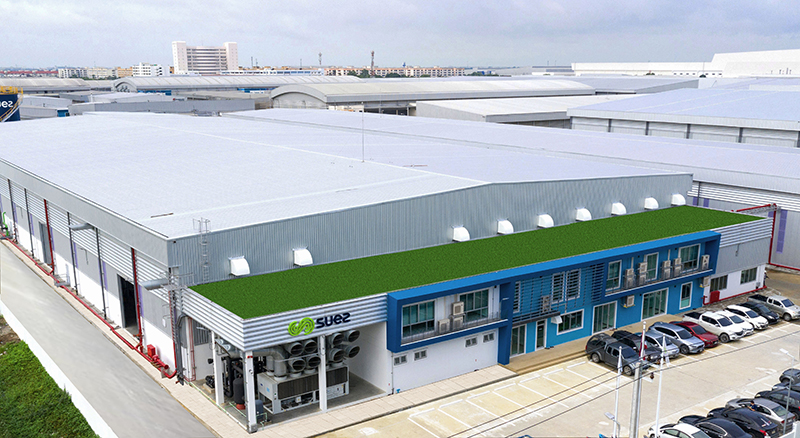 SUEZ has announced the official opening of its Circular Polymer Plant in Bang Phli, Thailand – the Group's first plastic recycling plant in Asia.

Dedicated to reversing the plastic pollution crisis and mitigating climate change the plant converts 30,000 tonnes of Thailand's plastic packaging waste a year into post-consumer recycled (PCR) plastic. It also has one of the highest water reuse rates for recycling plants in Thailand at 94%, and avoids 35,000 tonnes of greenhouse gas emissions annually, equivalent to planting 1.5 million trees.
The new plant is one of Thailand's largest LDPE recycling plants and is strongly supported by the experience of specialists from PLAST'lab®, SUEZ's plastic laboratory that allows the plant to qualify, characterise, measure and formulate new recycled plastics to fit customer's specific needs.
Producing one tonne of recycled plastic saves five barrels of oil, which is equivalent to 1.6 tonnes of CO2. Each year, SUEZ processes nearly 400,000 tonnes of plastic waste in nine specialist facilities around the world and produces 150,000 tonnes of circular polymers.
Visit www.suez-nws.com for more information.