Designing and constructing two additional buildings on the Industrial Engineering and Innovation Campus of the Polytechnic University of Catalonia was a project eight years in the making for architects Batlle i Roig. Completed in 2016, the two buildings are located between Carrer Taulat and the Ronda Litoral beltway, one of the many ring roads that partially encircle Barcelona. Batlle i Roig oversaw the design of Buildings C and I, which face each other around a central axis parallel to the Balearic Sea, with various other campus buildings to either side. The structural plan, created by Ferrovial Agroman, prefigures the volume of the buildings and stipulates two heights. The buildings that give onto Carrer Taulat comprise eight or four floors, and those overlooking the Ronda consist of six or four storeys, in each case situating the lower volume along the central axis of the campus.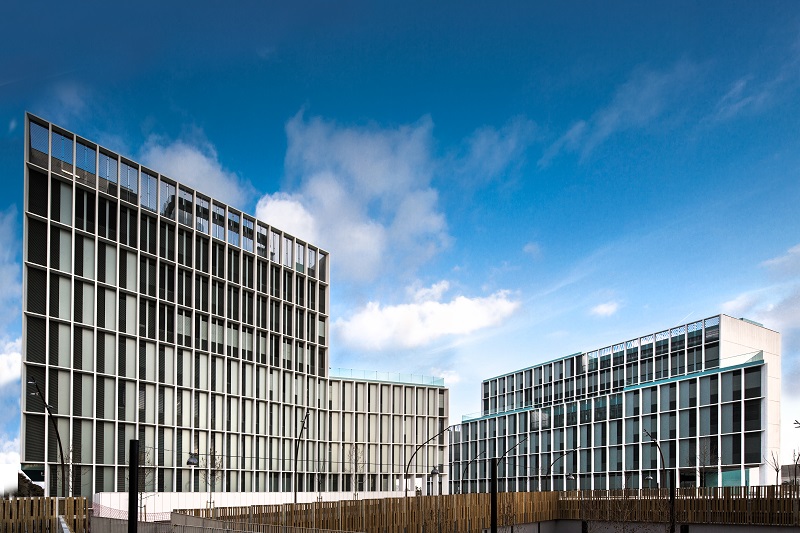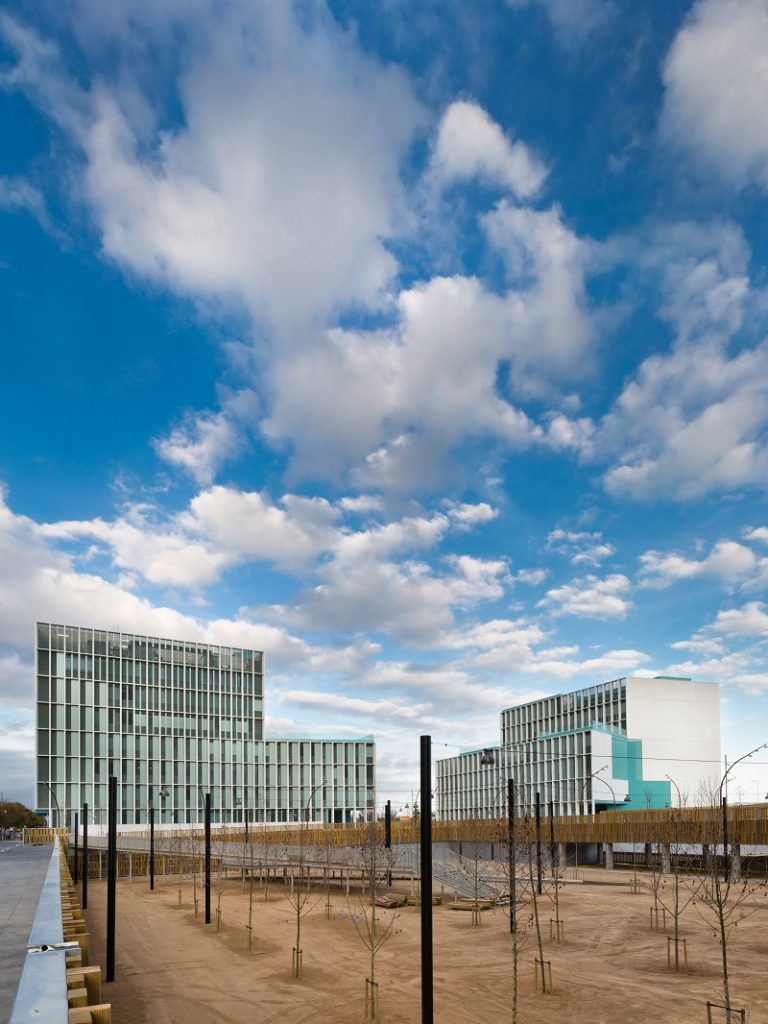 Though the two built volumes of Buildings C and I differ architecturally, both are designed to house research areas and incorporate modern lecture rooms, laboratories and offices. Spread over a total area of 11,850m2, the unified design means both structures are organised according to an identical sequence of bays: a central bay for entrances and services, and two side bays of different widths, one smaller for offices and one larger for laboratories.
Having decided the functional order of the buildings, Battle i Roig conceptualised a homogeneous facade system to meet the requirements of insulation and structure. Both buildings incorporate structural facades made of prefabricated concrete to reduce heat gain and provide protection from the sun. The glass facade is drawn back to generate an interstitial area, providing shade and ventilation. The use of mass-produced structural ribs creates a highly versatile internal division that adapts easily to any required purpose. These walls only open on the ground floor, where they are braced to create entrances to the building. The inner courtyards are also addressed as structural facades, allowing the building to descend a floor to the basement, where some of the more sophisticated university facilities are housed.