The Hiscox Building in York, in Britain's north, is the headquarters of Hiscox UK, a global insurance company that wanted a home for 500 new employees. The task of Make Architects was to place a modern building in a city rich in ancient buildings. The site was surrounded by Grade I- and Grade II-listed structures.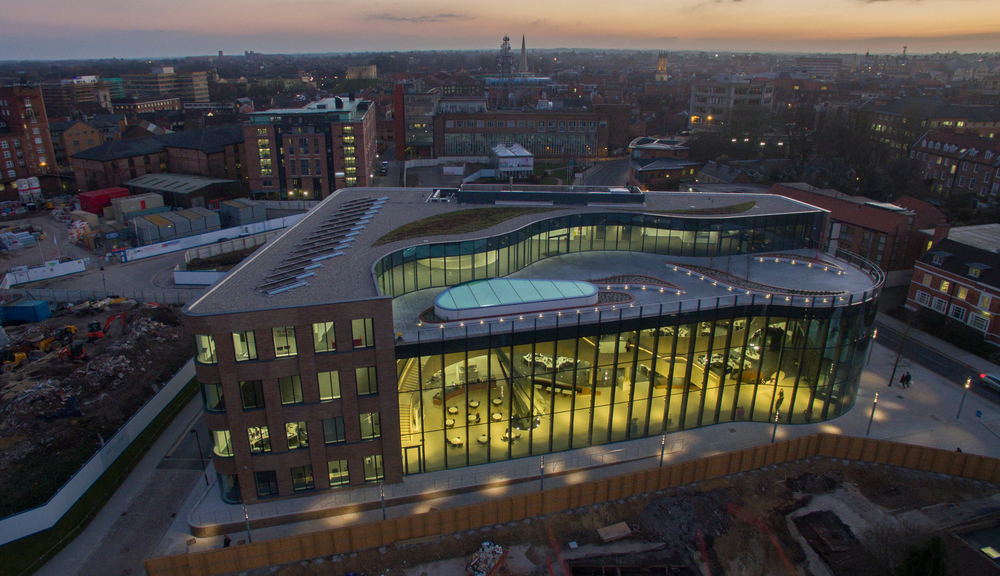 The building emphasises form and function alike. Works of art are integrated with the modern office space to create an aesthetically pleasing environment which cultivates collaboration and invites inspiration.
The ribbon-like concrete staircase is inspired by the undulating city walls. So is the brick weave facade, which draws inspiration from the hay and wool market that stood on the site until the 1920s. The roof terrace gives an unparalleled view of the York Minster. A new footpath links the River Foss to the city centre.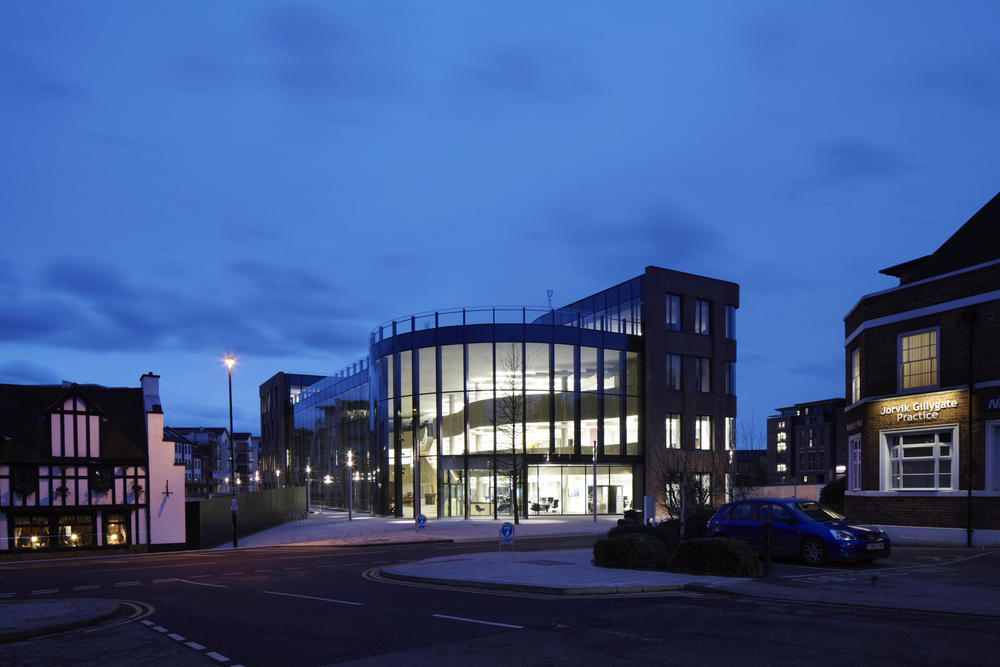 The precast facade presents two aspects: articulated brickwork weave faces south and gives shade from the sun, while a glazed elevation faces north, toward the city centre. The building is sustainable in every way. The engineering gives the building a small carbon footprint and makes an environment that impinges minimally on its surroundings and is conducive to the wellbeing of the occupants – and it does so cost-effectively.
The 4,432 square metres of open-plan office space cover four floors connected by a freestanding central staircase. About 5,000 cubic metres of concrete, enough to fill two Olympic swimming pools, is the principal component of the structure and appearance of the building.
The design makes maximum use of natural light, vertical circulation and outdoor space to create a bright, energised space to work in. The building has a café on the ground floor and ample break-out areas. Unique sculptures are dotted all over the building. Holding pride of place in the atrium is a 12 metre-long decommissioned rocket produced by the Soviet Union.