As more Hong Kong athletes experience international success and grace the podiums at sporting events around the world, a new generation of sportsmen and women also aim to achieve elite status in their chosen sport. Acknowledging the need for dedicated elite training facilities, as well as the community's desire to train and achieve in sport, Hong Kong government representatives and sporting officials recently attended the works completion ceremony at the new Hong Kong Velodrome located in Tseung Kwan O.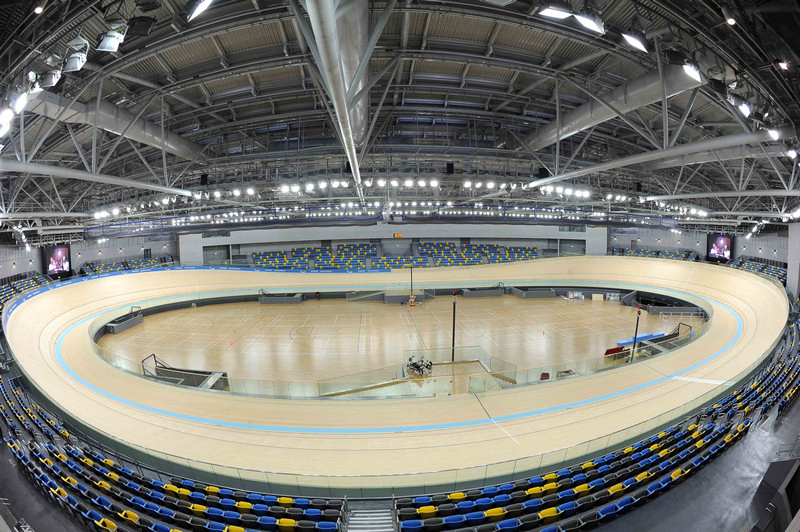 Officiating at the ceremony, the Chief Secretary for Administration, Carrie Lam, stated that the Hong Kong Velodrome's (HKV) core mission would be to provide a local, fixed and quality training base for the Hong Kong Cycling Team. Its completion would also mark Hong Kong's achievement in owning a venue which is well suited to hosting large-scale and high-level track-cycling competitions.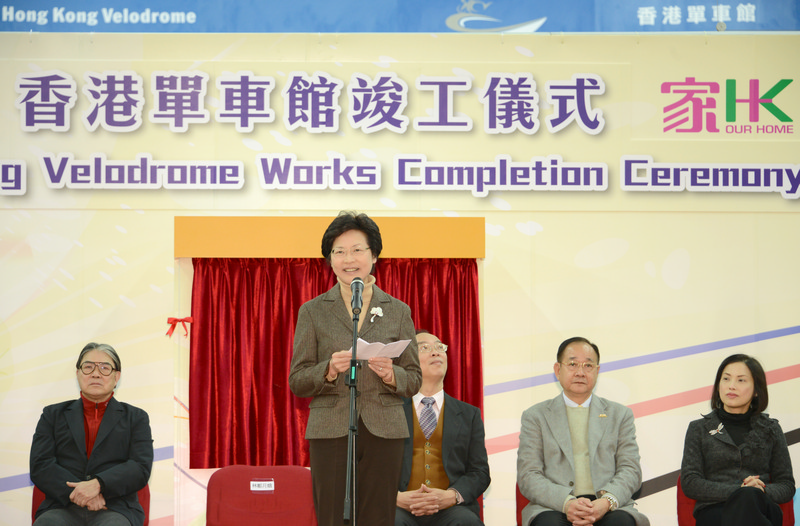 Lam also expressed a wish that HKV's completion would help train up more outstanding cyclists in Hong Kong striving for better achievement in international competitions and boosting the standard of track cycling in the city.
HKV is the first indoor cycling facility in Hong Kong that meets the standards of the Union Cycliste Internationale.
The HK$1.13 billion venue boasts a 250-metre indoor cycling track with supporting facilities of international standard and a multi-purpose arena. There are also sports facilities, including a fitness room, a table-tennis room, a dance room and a children's playroom.
The Hong Kong Cycling Association will also use HKV as a training venue for courses at different levels. High-level competitions will also be held there. It is hoped that long-term development of the city's sport cycling will be facilitated and its international status in events will be further enhanced with the completion of HKV.
"HKV has a 250-metre long wooden cycling track, as well as a multi-purpose arena in the infield, which can be used for basketball, badminton and volleyball," stated a Leisure & Cultural Services Department (LCSD) spokesperson. "Other facilities include a fitness room, multi-purpose activity rooms, dance rooms, children's playroom, restaurant and pro-shop with bicycle hiring services."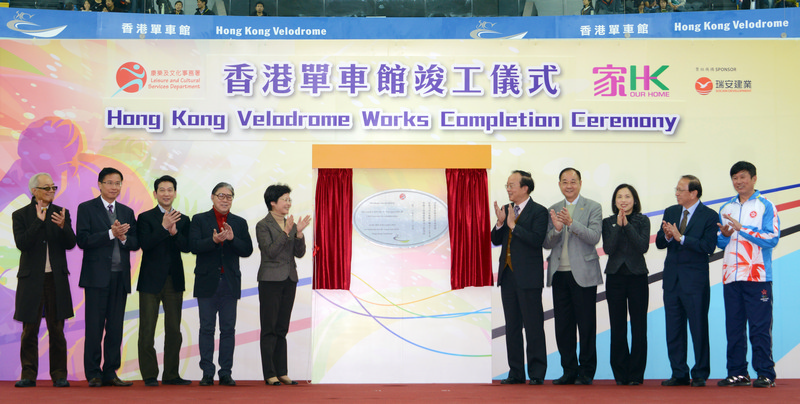 "Although HKV is the training base of Hong Kong Cycling Team, LCSD will also organise track cycling training courses there for people of different ages. Trainees may acquire the skills and qualifications so that they can obtain the Track Pass required for hiring the cycling track and safely enjoy the fun of track cycling. HKV aims to provide diversified recreational and sports facilities for the general public, particularly residents in Tseung Kwan O".
"HKV is a dedicated training venue for the Hong Kong Cycling Team. It meets the highest international standards as an International Cycling Union (UCI) category 1 indoor velodrome for staging international competitions. The specialised equipment and facilities for track cycling are also up to the international standards for organising world-class events. The Hong Kong Cycling Team can hone their skills at the velodrome and avoid long hours travelling from Hong Kong to Mainland China for training. HKV provides an ideal environment to train up more local athletes with great potential and improve their performances, which in turn increases their chances of success in international competitions."