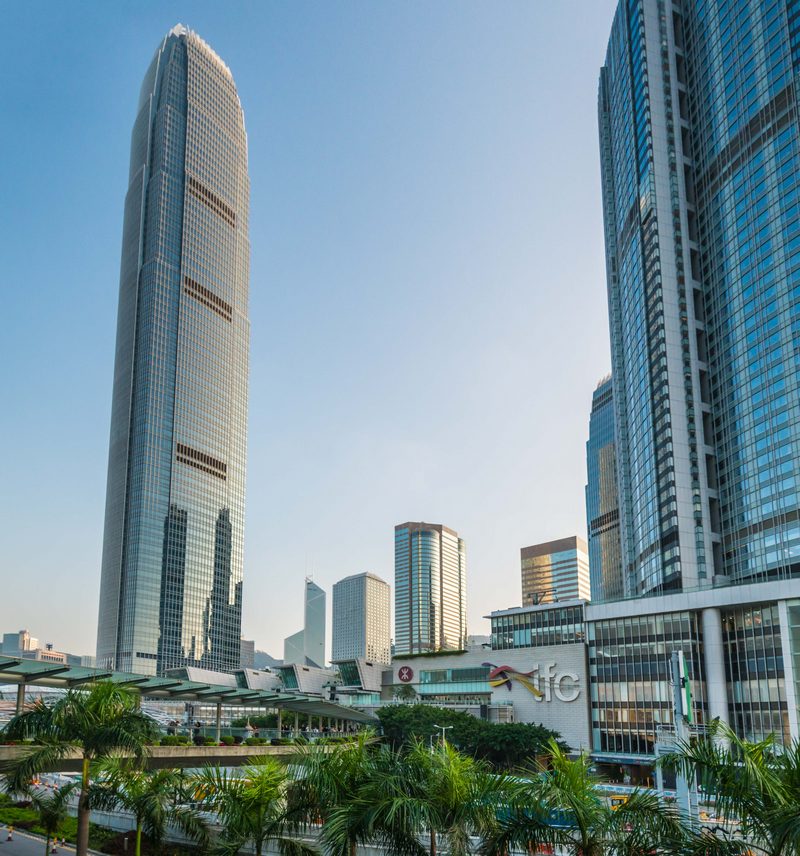 (11 October 2023, Hong Kong) As a prime shopping destination in Hong Kong and Asia, ifc mall has always been committed to sustainability. Now, ifc mall is pleased to announce that it has recently been awarded the highest recognitions by an international and a local sustainability accreditation scheme. These include the Platinum Certification of "LEED v4.1 Operations and Maintenance: Existing Buildings" by the U.S. Green Building Council, making ifc mall the first mall in Hong Kong to receive such a recognition. ifc mall has also been awarded the Platinum Certification of BEAM Plus, certificated by The Hong Kong Green Building Council Limited – all testament to ifc mall's robust commitment to green building development and its contributions to environmental sustainability.
(按此瀏覽中文版)
Backed by the U.S. Green Building Council, LEED – an acronym for Leadership in Energy and Environmental Design – is the world's most widely used green building rating system, designed to encourage the development of better, more environmentally-responsible buildings and resource optimisation. BEAM Plus, meanwhile, is an objective assessment scheme founded by BEAM Society Limited and certified by The Hong Kong Green Building Council. It offers a comprehensive set of performance criteria for assessment of overall building quality including project planning, design, construction, certification, management, operation and maintenance. ifc mall is honoured to have received both awards in the highest Platinum Certifications.
As part of its dedication to green building and environmental sustainability, ifc mall has proactively implemented a range of green transformations covering design, building technology, property, waste management and energy management, all of which demonstrate its commitment to fostering a truly sustainable community and city.
Property Management: ifc mall establishes all health and safety standards under the Occupational Health and Safety System (OHSAS). It also operates sophisticated property management technology through the implementation of an Electronic Operation and Maintenance Platform. Regular maintenance and upgrades are in place to ensure optimal green management and operational efficiency.
Waste Management: ifc mall actively promotes waste recycling and reduction via waste separation facilities and recycling systems. Both tenants and customers are encouraged to participate in recycling programmes. The mall regularly monitors and reviews these measures' effectiveness and constantly seeks new opportunities for improvement.
Energy Management: ifc mall is committed to promoting energy efficiency and conservation, such as adopting an external lighting plan to reduce light pollution and implementing an energy monitoring system to minimise energy wastage. It has also adopted a variety of water-saving systems to reduce the overall water consumption and has been awarded a Gold rating in the Quality Water Supply Scheme for Buildings – Fresh Water (Plus) and Flushing Water.
Building Technology: ifc mall adopts sustainable design and construction in its building technology and uses environmentally friendly materials to minimise resource consumption and environmental impact. Acoustic treatments are used to reduce noise pollution, and the mall's cooling tower water system cycle has been enhanced to improve water quality and to manage water resources more effectively.