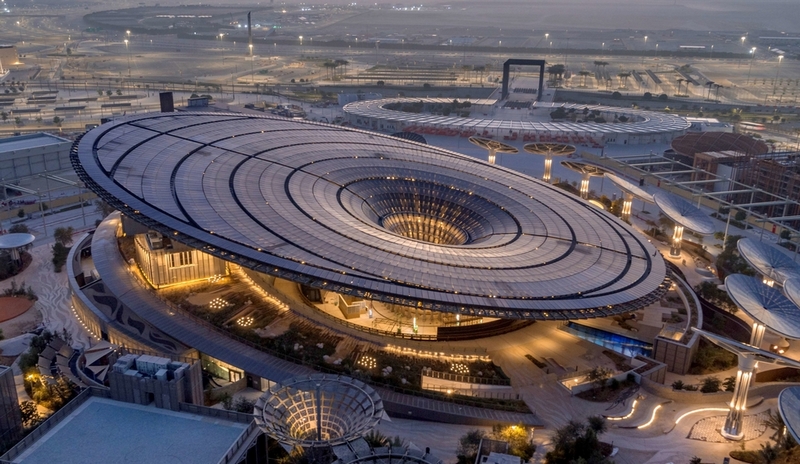 Terra ― The Sustainability Pavilion, opened to the public in 2021 as one of the top attractions of the Dubai Expo 2020 and has just been crowned as the winner of the Completed Buildings – Display category at World Architecture Festival.
(按此瀏覽中文版)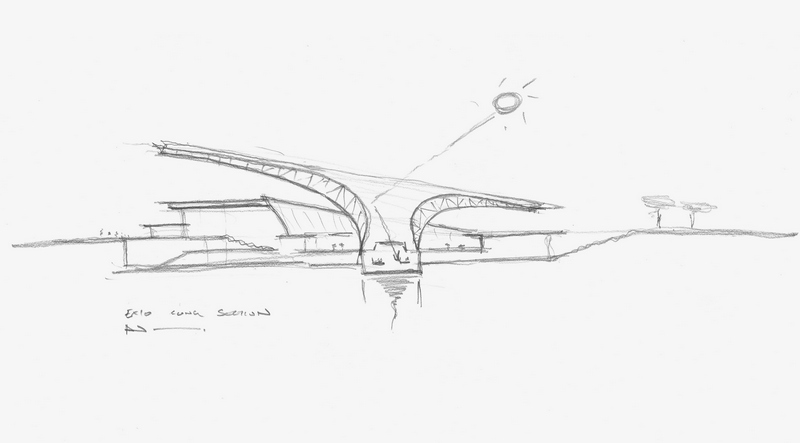 The pavilion aims to illuminate the ingenuity and possibility of architecture for future sustainable living. Drawing inspiration from complex natural processes, the dynamic form of the pavilion is capturing energy from sunlight and freshwater from humid air. The relationship of building to the site and its physical and cultural contexts is critical, as the facility demonstrates a new way of living sustainably in a challenging desert environment.
The pavilion structure works in tandem with the considered landscape of demonstration gardens, winding pathways and shaded enclaves to create an aura of magic punctuated by the sights, smells and tactile opportunities of nature. The gardens are both experiential and functional, setting the stage for the exhibition contents within and creating shaded gathering areas that manage and distribute crowds while providing retail, food, and beverage opportunities.
To achieve net-zero, the design required a series of technologies, building systems and design solutions to act in unison. This self-contained, micro-ecosystem resulted from a combination of strategies: optimizing the natural conditions inherent in its location, working with and within them to maximise efficiency and supplementing them with pioneering sustainable technologies to create innovative solutions.