(按此瀏覽中文版)
What is the key advantage of repurposing Hong Kong's old building stock?
Since the 1950's Hong Kong has generally renewed its buildings almost every 50-60 years. With ever increasing demand for space and scale of modern commercial and residential developments, new developments can have adverse impacts both on the local built context, the heritage character and how it engages with the community of an area. The advantages of repurposing are both in retaining familiarity, being sustainable and also adding value back to a district or neighbourhood.
If buildings have served their purpose why don't we just pull them down and start again?
"if it isn't broken then don't fix it' is a well-established saying from T. Bert (Thomas Bertram) Lance, the Director of the Office of Management and Budget in Jimmy Carter's 1977 administration. Although we cannot always as preserve all buildings due to being less suitable for their proposed needs, we need to reconsider the need for total demolition as technically they may not really be 'broke'. With latest structural innovations, old structures can be renewed and strengthened to take considerably more floors. Greenland Development has done this in the former Water Board building in Sydney adding a further 30 storeys to an existing 32 level steel tower structure.
If the land was of higher value would there still be a case to retain old industrial buildings?
This depends on the developer's overall goals. Yes, they could be retained depending on their character, age and what they might bring to the locality. Renovations of older industrial buildings can be achieved in less time and therefore the return on investment can be sooner rather than later with smaller impacts to the community and environment. However, if the zoning of an area/ district changes over time from say, residential to commercial, and the structure of the building is not suitable for this purpose then this is a perfect opportunity to restart and add a new landmark to the area.
If the Government is so keen to repurpose the city's old factories, why is there so much red tape involved?
Hong Kong is very tricky when it comes to planning. Many observers call it the 'ugly beautiful' city where pragmatism and practicality can far outweigh aesthetics and what many see as common sense. Also, many older warehouse buildings may not fit within the Urban Renewal Authority master pans that require maximum usage of the site's potential. This can then causes issued and delays in adapting these buildings. It also depends on their usage. Converting deep floor plates for some typical warehouses may not meet current planning guidelines for residential of commercial areas and therefor full-scale redevelopment is necessary.
Apart from replacing the building services what are the major challenges in repurposing old industrial buildings?
Making sure it meets the criteria for the latest planning and change of use requirements. Larger spaces may require additional fire egress, vertical transport (lifts) and fire proofing. Also access to natural light and ventilation. However, with broader thinking and good planning, old or new larger scale industrial spaces can become the greatest and most agile spaces for continuous adaptive reuse.
What are some significant factors in adaptive reuse projects and what skill sets are required for these sorts of projects?
Some of the biggest differences both to investors, architects and their tenants is the knowledge that the building has had a new lease on life, its purpose is renewed and adapted and hopefully with careful planning, can be adaptable to meet another 50 years of use.
The skillsets required are a real understanding in the site's context, its heritage and development restrictions and of course urban planning issues. Most importantly it's to 'Think before you draw' by engaging with a creative team to explore the building's real potential through creative idea sharing and collaboration.
Through adaptive reuse can old buildings rival new towers in providing high quality commercial spaces?
New towers have their place, both in new and brown field development sites and supporting urban regeneration. They don't need to rival each other in quality space but what they can to is complement each other as integrated mixed developments that take both the old and the new together. This can support both the human needs for familiarity of area along with the growing needs for sustainability and urban renewal.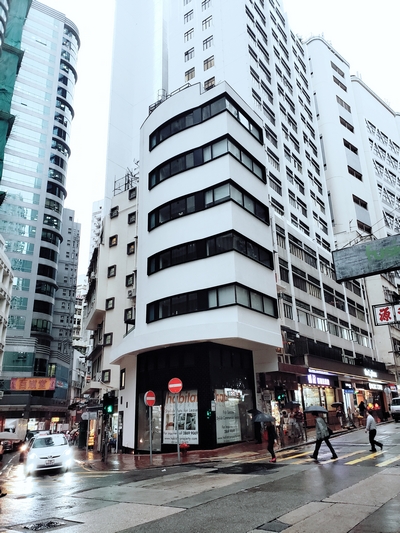 What are the business sectors that might benefit the most from repurposing old building stock?
There are various types of sectors that can benefit depending on their overall business goals and spatial requirements. Examples are real-estate investments trusts that perhaps focus on more boutique commercial or hospitality offers, commercial developers and retail investment funds as well as residential developers who are looking for value added management as opposed to clean slate developments that are sold off.
Can Hong Kong's creative industries find a way to thrive in the city's old industrial buildings and what is preventing this from happening?
The creation of large-scale multi-use space is fundamental for the creative industries. Urban warehouse space has been a long standing back drop for these events. This does not necessarily mean we need to reuse all old buildings. These can also be created as new with multiple uses in mind. The 1111 Lincoln Road Car park in Miami Florida by Herzog & De Meuron demonstrates that a simply designed multi-use building can be both practical, iconic and be seriously cool by providing a stage set presence at night whilst alleviating the city's traffic and parking issues during the day time. This gives the space a real 24-hour usage and increased life time. Developers need to engage architects and designers to think beyond the current purpose of the site and see where real long-term value can be added to ensure full usage and efficiency.
Are there any examples of successful adaptive reuse projects in Hong Kong?
There are many. The Tung Fat building in Kennedy town is a good example of seeing the potential of a residential structure whist maintaining and updating the character. Of course, the Tai Kwun development in Central has been a pioneering success through strong narrative, respect and consideration to the heritage architecture and new contemporary insertions into the site to adapt the space to the modern needs. We also completed the conversion of 1960's Tong Lau in 379 Queens Road, Central by using the building's framework to be readapted to meet modern lifestyle needs.
Are there examples from overseas that Hong Kong could learn from?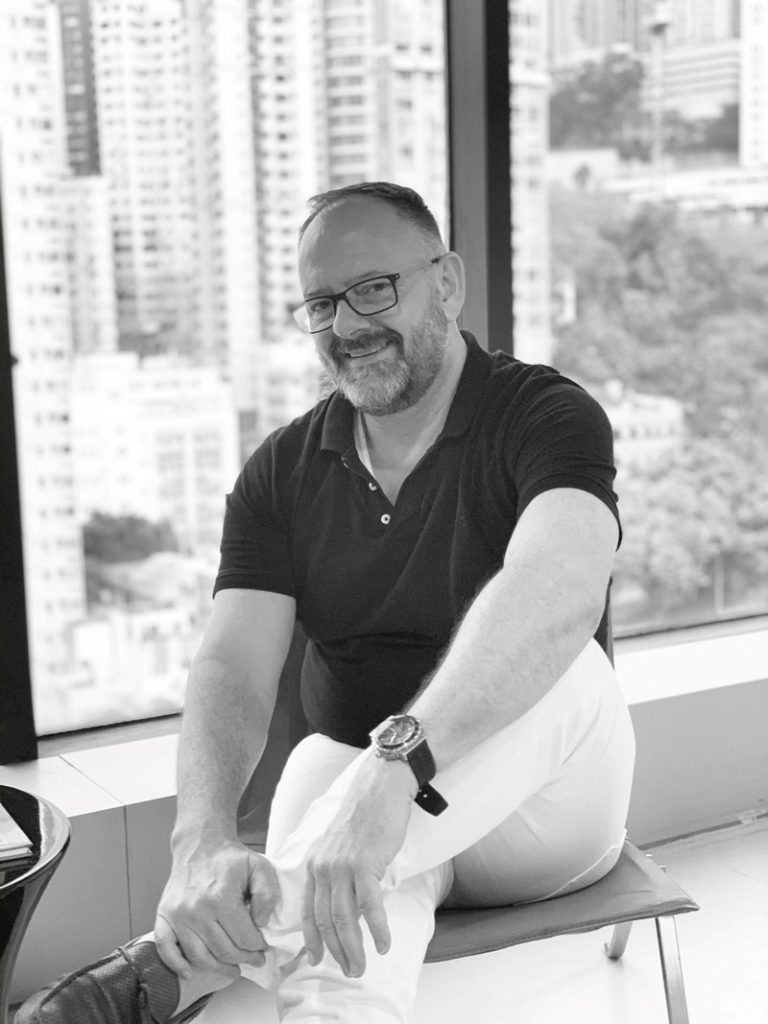 Hong Kong is quite unique in its tight urban form and land usage. It would be difficult to compare to other cities as space is really the issue. There is a growing trend for retention and transformation of existing structures to create new and innovative spaces that can be tailored to the discerning tenants who might want provenance and character. An example would be the relocated Central St Martins college in London, UK. They took series of large derelict heritage warehouses and created new contemporary architectural insertions to adapt the spaces to their needs. This approach was both respectful to the areas past and was an inspirational trigger for the rejuvenation a once very derelict area of London.
About Simon Fallon
Simon Fallon is the Hong Kong based Practice Director for PMDL architecture + Design, an International multi-disciplinary architecture and interior design practice with studios in Australia and Hong Kong.
He has an extensive range of international experience across many sectors, having worked and lived across Europe, Australia and Asia during his career.