(30 October 2023, Hong Kong) Annual investment volume in multifamily residential in Asia Pacific is expected to more than double in size by 2030, with investments to potentially cross $20 billion by the end of the decade. Driven by factors including urbanisation, high renter population, and stretched housing affordability, multifamily residential will transition from a peripheral to major asset class by the beginning of the next decade, according to a report by global real estate consulting firm JLL (NYSE: JLL).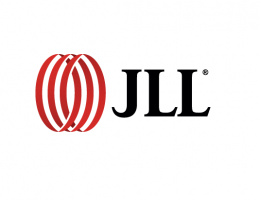 In the first three quarters of 2023, multifamily investment volumes in Asia Pacific have outperformed the broader market. During the first nine months of 2023, investments in the sector reached $5 billion – increasing by 12% year-on-year despite a 24% decline in total real estate investment volumes in the region over the same period. The rise in multifamily transaction activity was led by Japan, the most well-established market in the region, followed closely behind by the China multifamily and Australia build to rent (BTR) markets that have been developing in recent years.
"Investor interest in core multifamily assets has never been stronger. It's a rapidly evolving market and with more investable products coming into the pipeline, wider participation from institutional investors in the sector and strong fundamentals, we expect demand for core multifamily product in APAC to outgrow investible stock," says Robert Anderson, Director – Head of Living, Asia Pacific Capital Markets.
In Japan, the core multifamily universe will continue to expand over the next decade with investors targeting large metropolitan areas, including Tokyo, Osaka and Nagoya. However, as some of the capital sources who can bid on large portfolios have reached their targeted allocation for multifamily, deal activity is anticipated to be most prevalent for smaller quantum portfolios or single assets in the coming quarters.
Momentum for BTR in Australia is growing, driven by a housing crisis following a post-pandemic rebound in migration. Meanwhile, China's multifamily market is relatively nascent but shows immense potential, with investors growing increasingly active in the Shanghai multifamily market and pushing sector deal activity to record levels. In the next seven years, Shanghai is expected emerge as a top investment destination, benefiting from its scalability and growing investible opportunities.
The increasing number of young to middle aged people who gravitate to large cities, coupled with a rapidly ageing population, accounts for the upward trajectory of the region's rental residential market. As Asia Pacific's core multifamily markets continue to attract a considerable amount of new capital, this will lead to further yield compression going forward, albeit at a slower pace than the previous decade.
"Conversion plays could be a dominant theme in the Asia Pacific living sector, given the mismatch between supply and demand for rental housing particularly in urban and core locations," says Pamela Ambler, Head of Investor Intelligence, Asia Pacific, JLL. "As a result, we expect to see more active deployment of capital to convert underperforming properties into enterprise managed living projects to capitalise on this imbalance."