(10 December 2019, Hong Kong) JLL's Hong Kong office at One Taikoo Place has been awarded the Leadership in Energy and Environmental Design (LEED) Platinum certification with the highest score for the city and the second-highest score globally under the Interior Design and Construction category.
LEED, developed by the US Green Building Council (USGBC), is the most widely used green building rating system in the world and is used to promote sustainable design and building performance.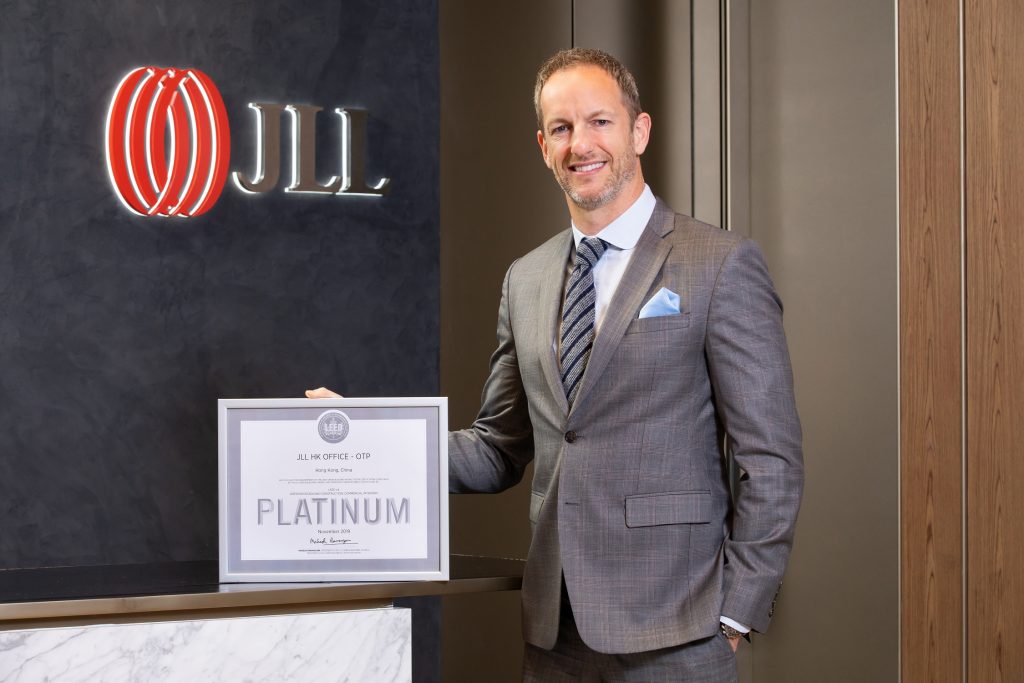 Gavin Morgan, Chief Operating Officer of Greater China and Managing Director at JLL in Hong Kong: "We are so pleased to have received the LEED Platinum for our Hong Kong office, in perfect alignment with our sustainability leadership ambition and out-of-the-box innovation when it comes to green design. To receive the second-highest scoring under the LEED globally is a remarkable achievement. This marks the fourth time we have entered the top five highest scores globally. Such consistent achievements show that JLL is a certified leader in sustainable design, not just in Hong Kong or Asia, but in the world."
JLL achieved the LEED certification for implementing practical and measurable strategies and solutions in areas including sustainable site and neighbourhood selections, water savings, energy efficiency, materials selection, indoor environment quality and innovation in design. Green working spaces allow the firm to operate more sustainably and give the employees a healthier, more comfortable space to work.
Mahesh Ramanujam, President and CEO at the US Green Building Council, said: "Transforming our buildings and spaces happens one project at a time. JLL understands the value of LEED and has shown extraordinary leadership in reshaping the market. The success of LEED is due to the partnership and support of those committed to advancing green building and sustainability. Each new LEED certification brings us one step closer to revolutionizing the spaces where we live, learn, work and play."
JLL's office in One Taikoo Place has achieved a 19% reduction on energy consumption through the use of a smart lighting control system and EnergyStar-rated equipment.
The office space was designed to deliver the best possible environment for staff to enjoy and be most productive with features introduced to reduce background noise, minimise glare with high-quality lighting and thermostats installed in all meeting rooms to allow individual control, maximising thermal comfort. The office also only uses products that have fully disclosed life-cycle data and health information on its components.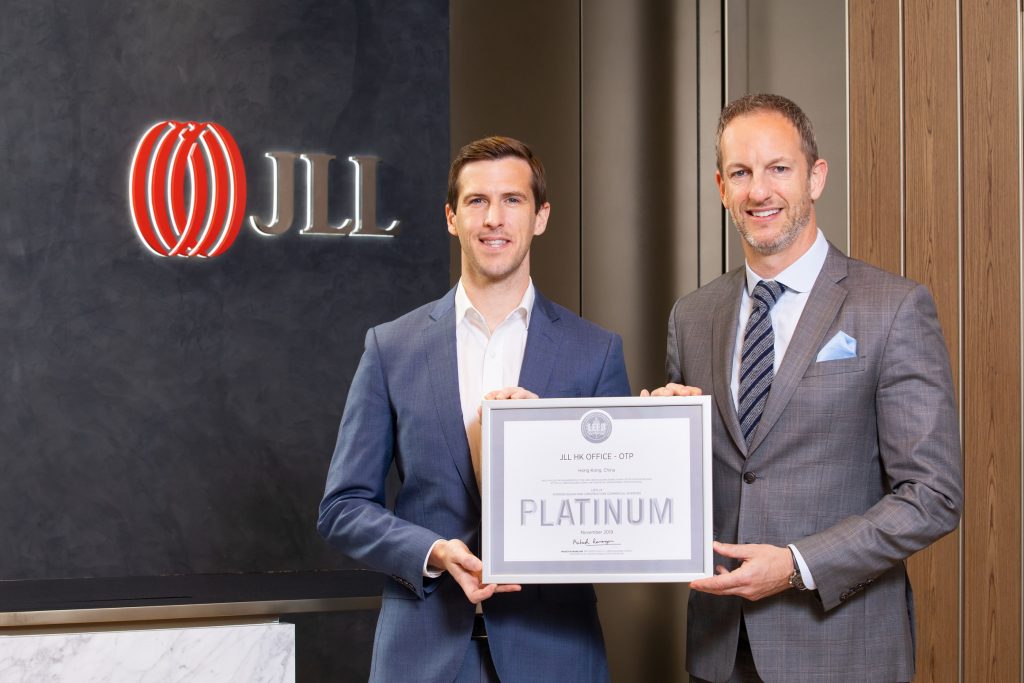 Mark Cameron, Head of Energy and Sustainability Services, North Asia at JLL said: "One aspect we focused upon was the materials used. For every piece of furniture, carpet, joinery, paints and adhesive, we carefully selected only compliant low VOC emission products. Throughout construction and now in daily operations, we closely monitor the indoor air quality and use an advanced air filtration system to ensure that PM2.5, formaldehyde and VOC levels are in line with the stringent LEED standards, which go further than Hong Kong's EPD standards."
He noted: "Green buildings are essential to ensuring the sustainable use of energy and resources, while managing greenhouse gas emissions responsibly – all while supporting our health and well-being. Every step of our planning and design process stayed true to these principles."Gavin Morgan said: "Securing LEED Platinum at the highest score in Hong Kong demonstrates JLL's commitment and ambition in sustainability leadership. We are glad to have opportunities to create more than 100 green workplaces for our clients across Asia, which underscores our expertise in leasing, design, project management, operations as well as workplace strategies."