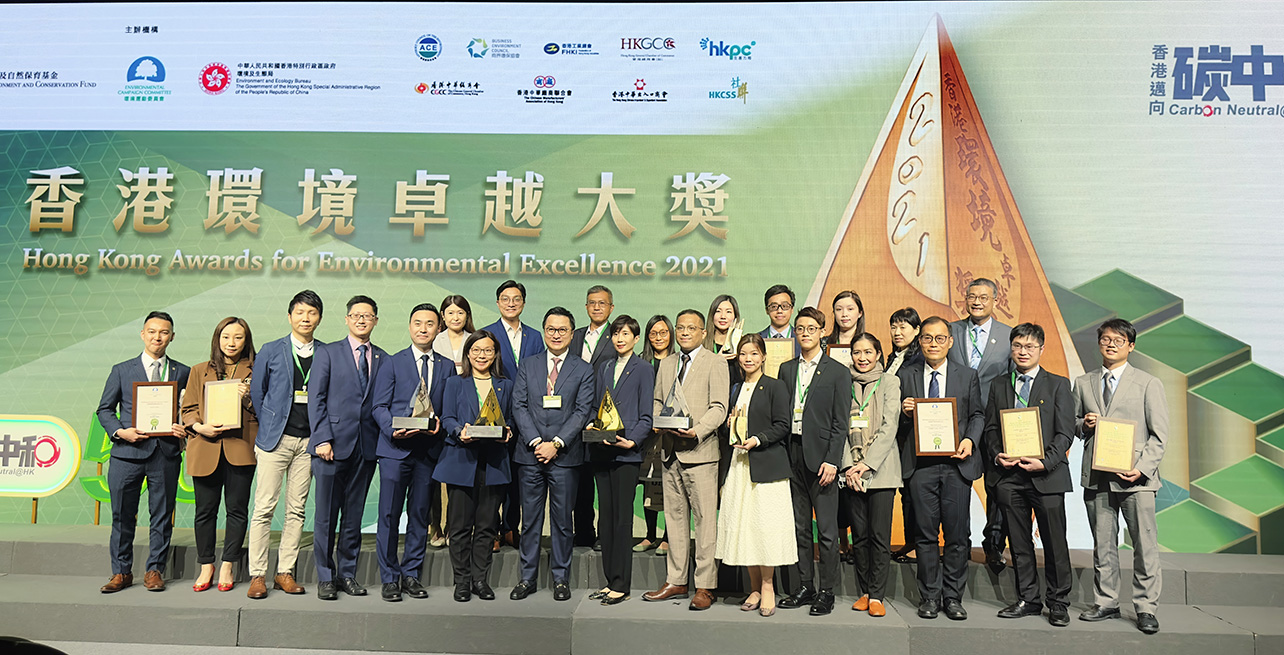 Kai Shing Management Services Limited (Kai Shing) always strives to practise sustainability and promote green management. New Town Plaza and New Town Tower, and Metropolis Plaza managed by Kai Shing both won the Gold award in 2021 "Hong Kong Awards for Environmental Excellence" (HKAEE). Kai Shing won a total of 17 Gold awards in the past 13 HKAEE and its efforts in promoting sustainability have been widely celebrated.
(按此瀏覽中文版)
New Town Plaza and New Town Tower have actively promoted environmental management and leveraged new technology to optimise daily operation to further step up their sustainability efforts. To reduce carbon emission, the team optimised air-conditioning system by replacing the chiller plants and cooling system in phases and introducing artificial intelligence and the Internet of Things into building management. Together with replacing the entire lighting system with LEDs, the overall electricity consumption has reduced by over 20% as compared to 2015. The team also advocated reducing waste at source and encouraged the leaving tenants to retain their renovation as far as possible for the new tenants' use, saving more than 160 tons of construction materials from going to waste. In addition to encouraging tenants to participate in a range of recycling activities, the team also recycled rainwater with rainwater collection tank for irrigation purposes.
Metropolis Plaza established a green association to encourage its team to practise sustainability and actively promote diversified low-carbon lifestyle with different stakeholders. By setting a target to achieve carbon neutrality, the team continued to reduce carbon emission across various management sectors. Metropolis Plaza was also among the first batch of residential estates invited to participate in "SEE Smart Energy Community", which was jointly organised by Department of Geography of Hong Kong Baptist University and the Asian Energy Studies Center, together with professionals from 9 universities in the world. The team has for years worked with residents to promote food waste recycling programme, which turned the collected food waste into fertilisers. Some fertisilers were also donated to neighbouring schools for their use. An organic farm was also established on L3 Podium for residents' enjoyment of farming and staying close to the nature with a view to building a low-carbon residential estate.
Furthermore, 39 properties managed by Kai Shing were also certified as "Hong Kong Green Organisations" by Environmental Campaign Committee together with Environment and Ecology Bureau and other business associations and groups. The certification celebrates the remarkable performance of all certified properties across different environmental aspects, including waste reduction, energy saving, carbon reduction and indoor air quality improvement.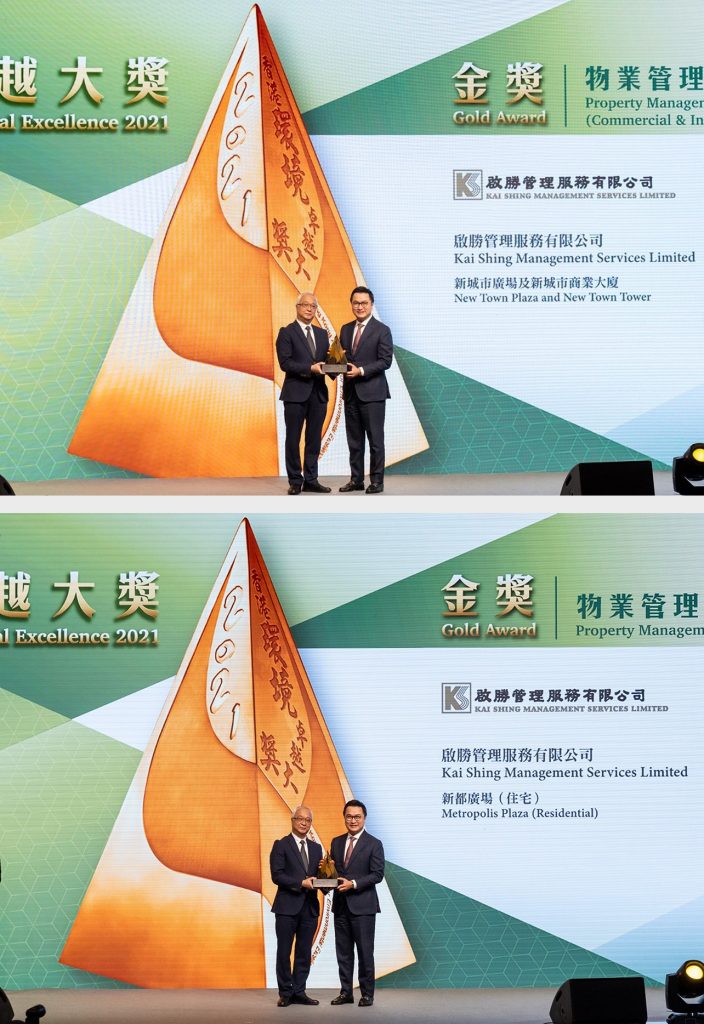 For further details, please visit kaishing.hk/resident.