At the RICS Hong Kong Awards 2014, Knight Frank is named Professional Services Team of the Year for the first time and Residential Agency Team of the Year for the third straight year.
The awards recognise our innovation, professionalism, diversity and heritage which enable us to provide a comprehensive service. This the third consecutive year Knight Frank has received RICS awards. Colin Fitzgerald, Managing Director, Greater China at Knight Frank, said: "We are delighted to have been awarded these prestigious accolades.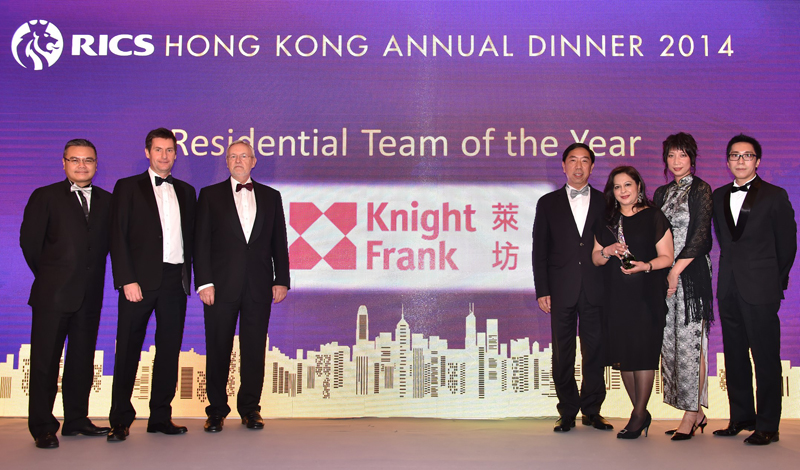 Knight Frank is one of the city's most respected and successful property consultancies having an international pedigree of over 110 years. With a track record for providing the highest standards of client servicing and with our reputation for uncompromising professionalism in everything we do, we have earned our clients' trust. We especially value the award as it is recognition of our dedication to delivering quality results for our clients."
In March, Knight Frank, the independent global property consultancy, and Bank of China International Ltd., jointly hosted a press conference in Hong Kong for the launch of The Wealth Report 2014. Now in its eighth year, the report provides insights on wealth trends, prime residential and commercial property markets and the attitudes of the ultra-wealthy to property and other investment. Teaming up with leading wealth intelligence provider WealthInsight, the Report provides comprehensive wealth distribution data covering around 90 different countries and cities.
More information at: www.knightfrank.com/wealthreport/default.html.