Growing from a small design team to now over 200 based in Hong Kong, Singapore, Kuala Lumpur and London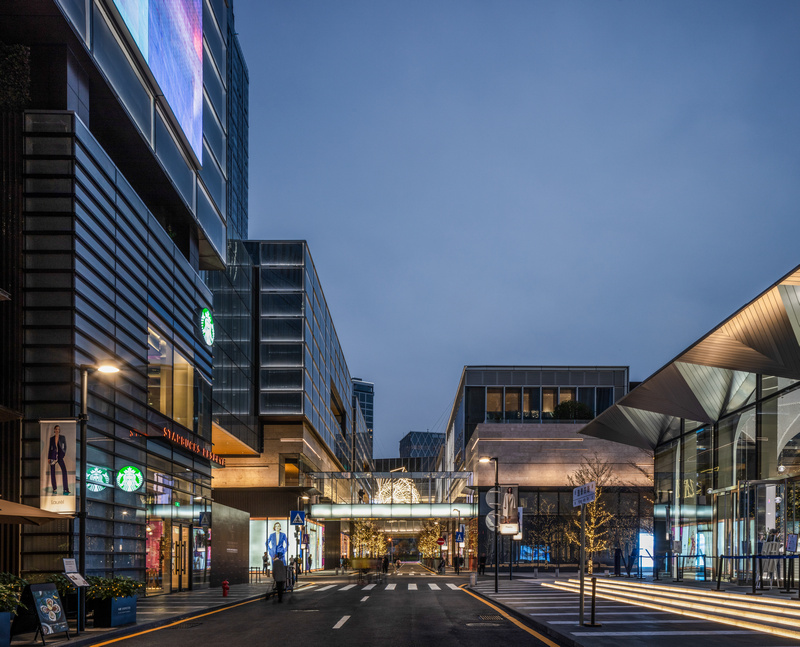 A lot can change in five years as Hong Kong founded architecture and design firm Lead8 is demonstrating. After launching in 2014, co founded by a team of likeminded directors, Lead8 has cemented itself amongst the leading design firms both in the region and internationally. Now more than 200 in size, Lead8's portfolio has expanded to more than 40 cities from studios across Asia and the UK.
It's not just the trajectory of their growth that is being noticed so early into the story, their work for some of the world's biggest names in property and development is making headlines. SKYCITY in Hong Kong, One Bangkok in Thailand and the upcoming Commercial Landside Terminal at the newly opened Beijing Daxing International Terminal showcase the firm's success.
How did a small Hong Kong design firm build such a formidable record in its first five years of operation? Co Founder & Executive Director Claude Touikan says it's all about relationships. "As designers, we want to influence change and bring new ideas to the industry. Having the trust and belief from our clients and partners, people we have worked with collectively for many years, is an important part of that process. Founding Lead8 gave us the platform to do that."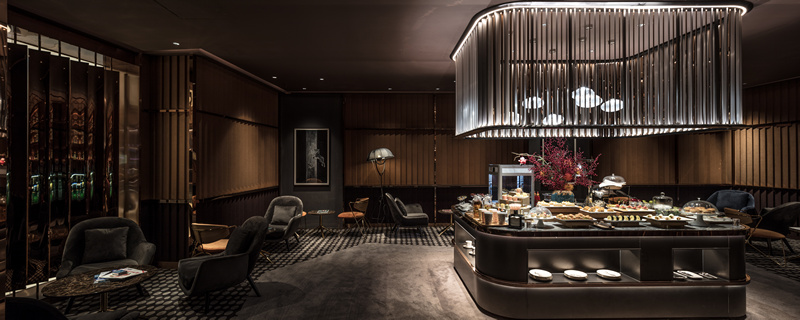 Influencers by design
Lead8 first made headlines when it unveiled its conceptual design for a 23 km connected pedestrian and cycling network around Hong Kong's famous harbourfront – HarbourLoop. Bringing a new vision to Hong Kong's heavily debated waterfront, the team revealed their appetite for thought leadership from the outset. Going on to gain international recognition, from presentations to Hong Kong's development leaders to winning awards, Harbourloop rightly positioned Lead8 as a design firm influencing positive change.
"We are incredibly proud of Harbourloop and its role in the future debate of this world-class city and our hometown. It allowed us to profile the talent and creativity of our team as we began our journey and also lend our expertise to a cause we are passionate about. Since then, we've brought that thinking to bear beyond conceptual projects to work we have designed and built in our short five years," said David Buffonge, Co Founder & Executive Director.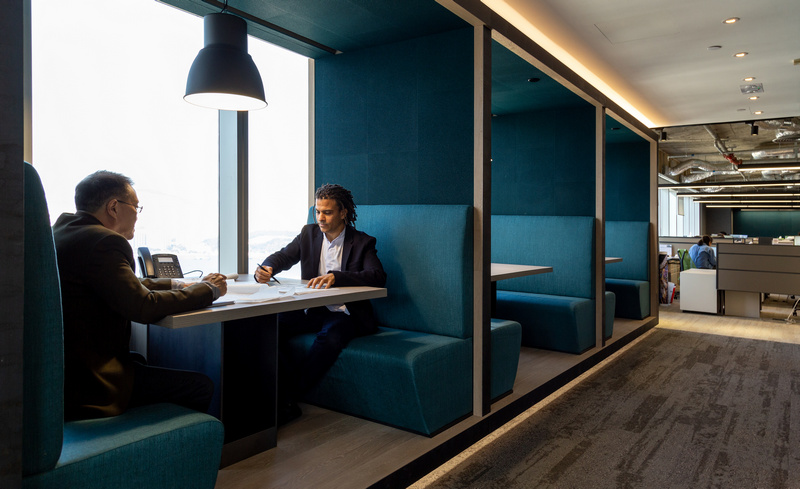 Over the last twelve months, Lead8 has celebrated a number of successes with its portfolio. The firm's first MixC development in Shenzhen Bay opened its doors and went on to win design awards with the International Council of Shopping Centres, MIPIM Asia and A&D China.
The scheme also featured developer China Resources Land's first luxury VIP cinema experience, MixC IMAX; showcasing another side of Lead8's talents. The firm's second MixC completion, this time in Jinan, opened in September to deliver a new destination for more than 500 brands in the city and place new thinking for retail-led destinations on display once again.
"It is a privilege to have the trust from our clients to push new boundaries in the retail sector – both with the projects we have completed and those in the pipeline. Successful commercial design is about creating a sense of place – it is exciting to see how content is driving these projects," said Chris Lohan, Co Founder & Executive Director.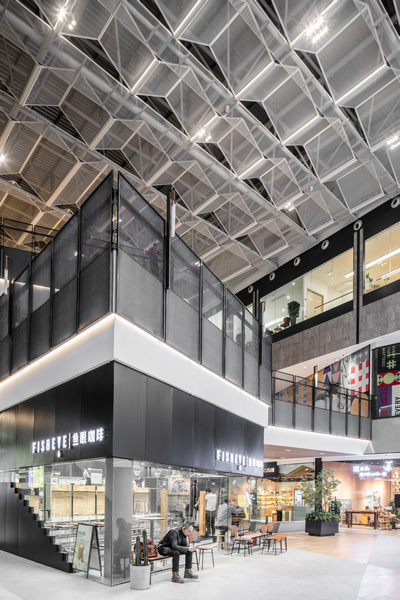 Charting new territory
With an outlook firmly set on shaping new environments, it's no surprise Lead8 has been commissioned to work on schemes looking to break the mold in their sectors, cities and countries.
Evolving rapidly, the shift in the aviation industry has seen airport developers, owners and operators dramatically re-think the role of the airport in the 21st century. Winning the Lead Design Architect role for SKYCITY at Hong Kong International Airport has firmly cemented Lead8's position as a world-leading designer for mixed-form aviation developments. A super regional connector, accessible by air, sea and land, this first-of-its-kind scheme for the city will feature a range of state-of-the-art facilities to enhance HKIA's status as one of the world's most successful airport developments.
The scope at HKIA continues for Lead8 with the appointment to lead the renovation of Terminal 1, delivering a transformative upgrade to the passenger halls of the 21-year old iconic aviation hub.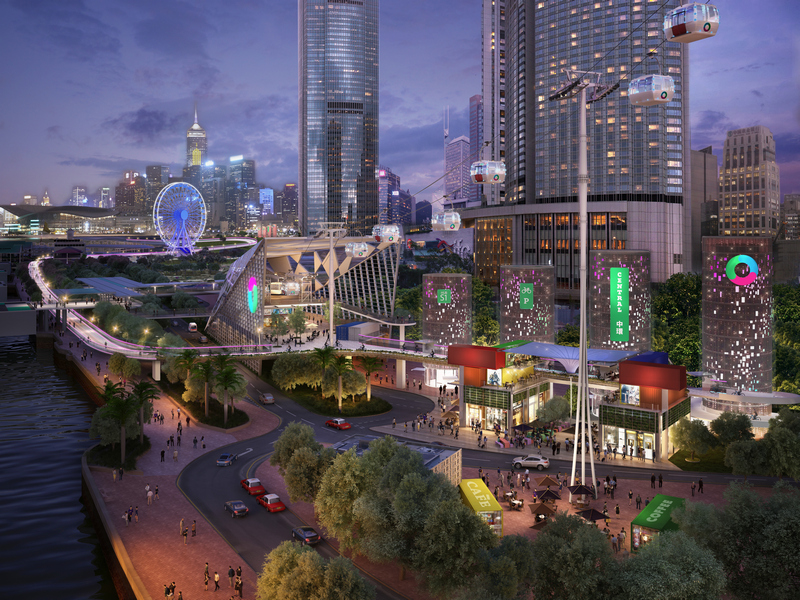 Heralding a new era for aerotropolis developments, Lead8 was also approached to bring their expertise to Beijing Daxing International Airport's Commercial Landside Terminal. The 25,000 sqm development will support the world's largest airport once it completes later this year, delivering next generation workspaces with integrated retail, dining and entertainment.
Looking to the future, yet to be released plans for new aviation clients will see the firm take their expertise to new markets and regions in 2020, with appointments with Kuala Lumpur International Airport in Malaysia and a new airport project in Australia.
Commenting on the growing aviation portfolio, Meeta Patel, Co Founder & Executive Director says, "The strength of Asia's aviation sector is influencing markets around the globe. It is exciting to be at the forefront and evolve our expertise as we take it to new markets like Australia."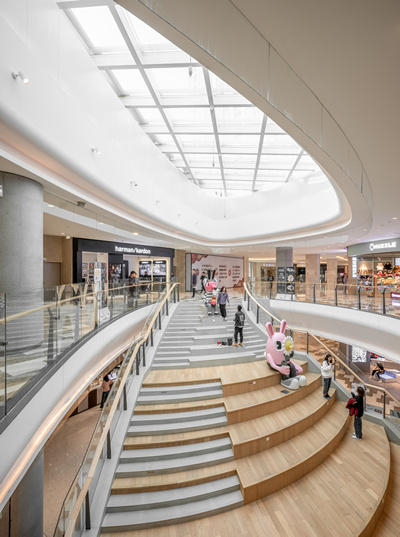 Smart design for the next generation
The requirement to advance design thinking within and across all sectors is redefining the built environment. Lead8's work with Shangri-La Group is one stand-out example. The team is delivering the smart transformation of a former single-purpose, high-end Shangri-La hotel into a mixed-use urban resort combining luxury hotel, business, retail, dining and entertainment.
"A development such as this is a dream project for designers and we were delighted that Shangri-La Group entrusted us with this complex and high-profile scheme. We are delivering what we hope to be a first for this world-class hospitality brand and for the city of Fuzhou," said David Buffonge, Co Founder & Executive Director.
Denser urban environments are also calling for developers to utilise their space more effectively, sustainably and meaningfully. Lead8 has been steadily growing its portfolio with projects known as 'mini cities' – neighbourhood-scale schemes which prioritise three-dimensional connectivity, digital and physical integration, multipurpose environments and a strong sense of community.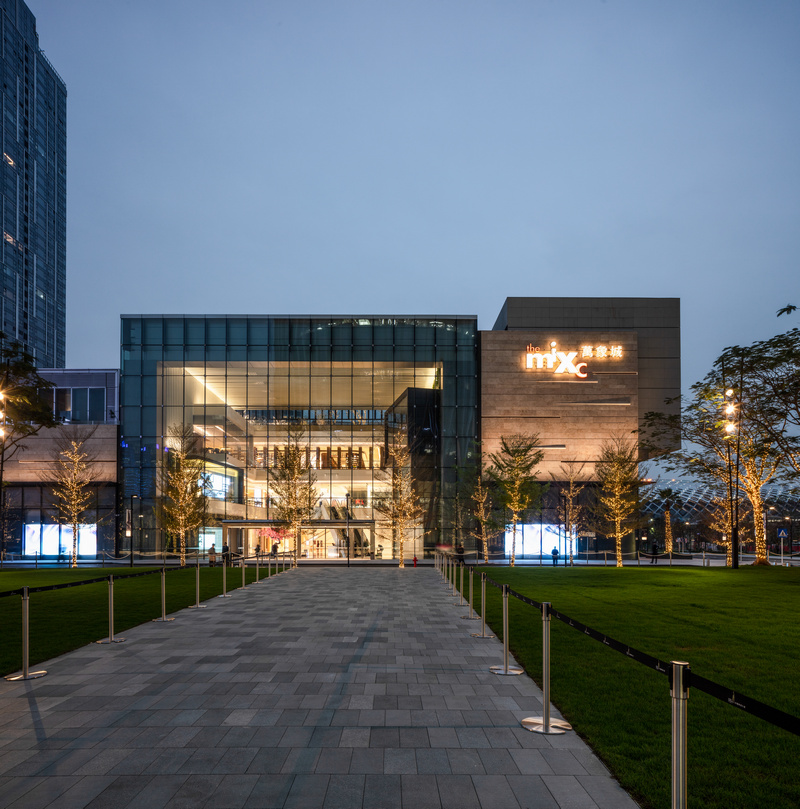 In Shanghai, this comes in the form of Shanghai ITC, currently one of the largest sites under development in the city centre which boasts more than 700,000 sqm of development spread across four plots. In Bangkok, Lead8 has joined the internationally renowned team to deliver the multi-retail component of the 1.83 million sqm mixed use scheme One Bangkok.
"We currently have more than two million sqm of development under design which is putting the 'mini city' approach into practice. Cities today are more complex than ever before, their design needs are quickly shifting. This poses many challenges and opportunities which are some of the most exciting and fulfilling to explore as designers," said Simon Chua, Co Founder & Executive Director.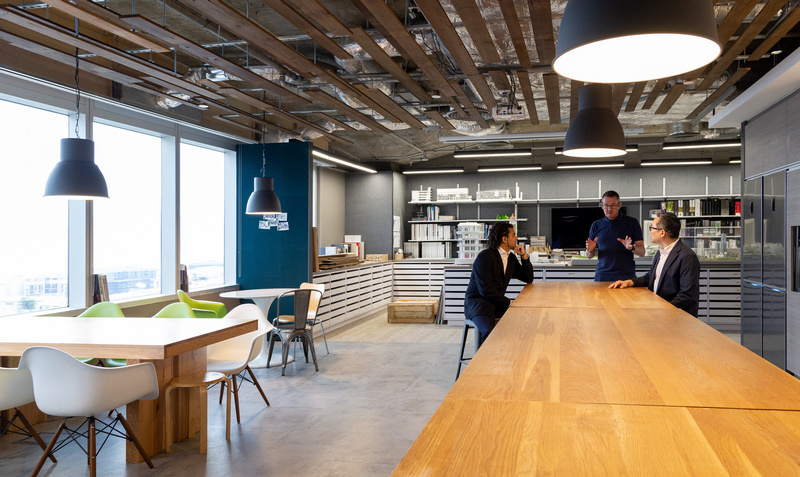 Looking towards 2020
The last twelve months have been momentous for the architecture and design firm and aimed at building a strong foundation from which to launch their next chapter. Following a rebrand, a new online presence at www.lead8.com was unveiled to complement to the firm's new and expanded headquarters in Hong Kong.
As summed up by Co Founder & Executive Director Christine Hau, "2020 is the start of another exciting chapter for Lead8. Many of our designs on the drawing board are coming to completion, we are moving into new geographies and creating the next generation of our portfolio. We have come a long way in five years and the best is still to come."